Youth Speaks 25th Anniversary
The Bay Area's preeminent cultural hub for all things youth and poetry, Youth Speaks is turning 25 years old. No longer a youth itself, the organization is looking forward to the next 25 years of seeking, uplifting and amplifying the next generation of youth voices. Featuring performances by singer Jamila Woods, actors Rafael Casal (Blindspotting) and Daveed Diggs (Hamilton)—all former students of its poetry and spoken word curriculum, and hosted by Bay Area dance and spoken word legend Marc Bamuthi Joseph. All proceeds will go to funding the next generation of young poets. Visit Eventbrite to register.
---
WEDNESDAY
Stage | Lady Day at Emerson's Bar and Grill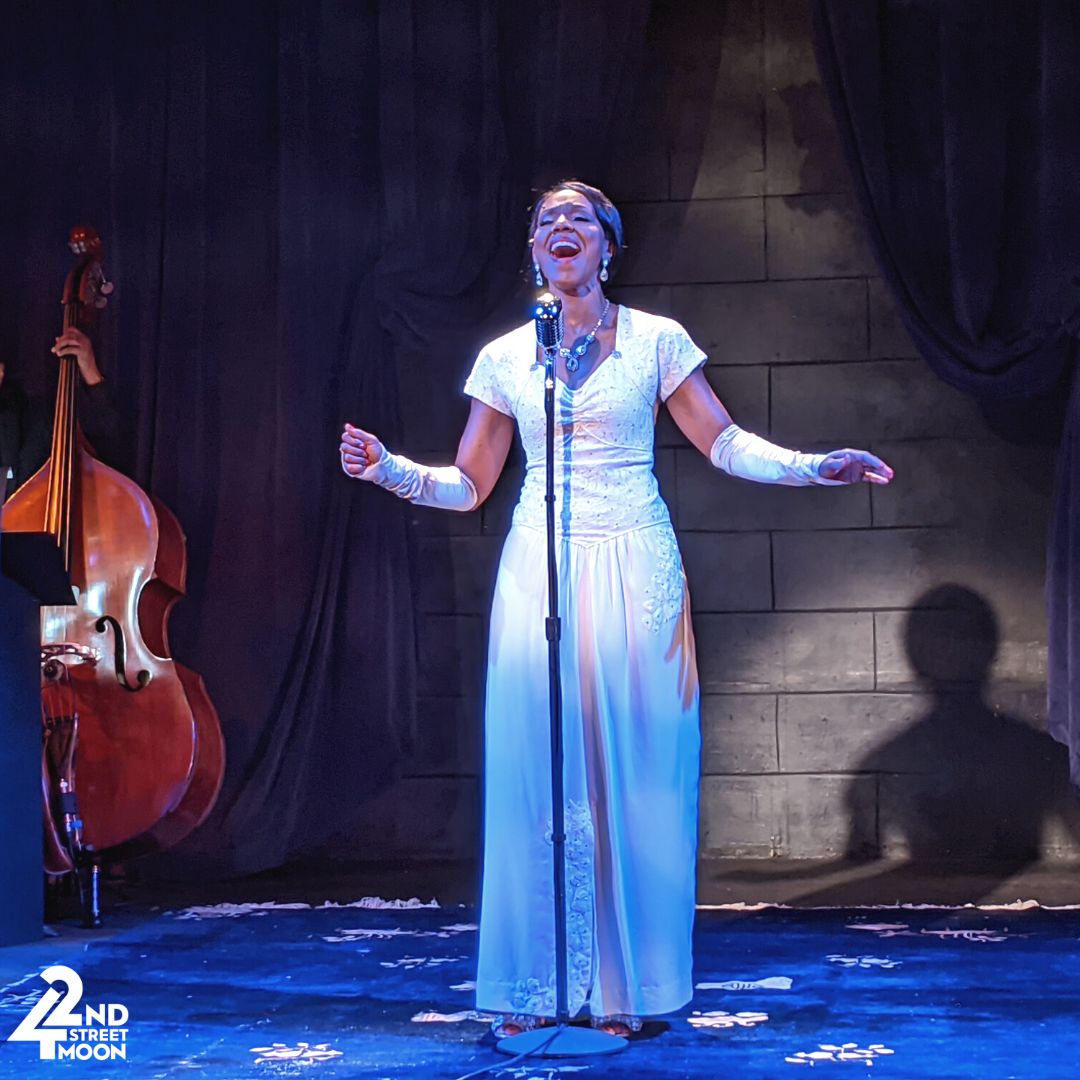 Wed, May 19 | $25 and up
42nd Street Moon is proud to present Doris Bumpus as the legendary Billie Holiday in the company's virtual production of Lady Day at Emerson's Bar and Grill, written by Lanie Robertson, directed by Brandon Jackson and featuring music direction by Marcus McCauley. This production streams through May 30.
THURSDAY
Poetry | Third Thursdays Open Mic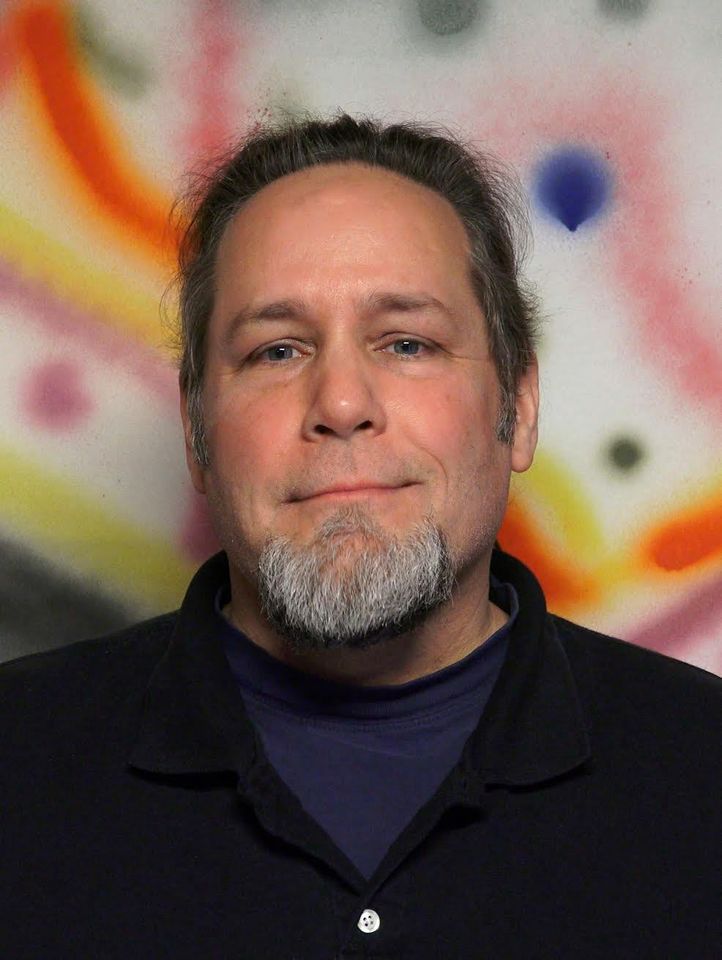 Thu, May 20, 7pm | Free
For well over four decades, the Third Thursdays open mic has been a staple of poetry and spoken word in Willow Glen. This month's featured poet is Bill Cozzini, no stranger to the scene, Bill has been involved with the San Jose poetry community almost as long as Third Thursdays. Open mic follows the feature's set. Co-sponsored by Willow Glen Public Library.
FRIDAY
May-Daze Rummage Sale
Fri–Sat, May 21–22, 9am | Free
260 South 13th Street, San Jose
This rummage sale is open to the public! Those who like to sift through other people's junk will be pleased with the treasure trove of items on sale over two days—9am to 6pm on Friday, and 9am to noon on Saturday. Proceeds benefit the Preservation Action Council of San Jose, a non-profit organization preserving our unique and diverse architectural and cultural heritage. In-person event: please follow the organizer's safety guidelines.
SATURDAY
Curbside Crafts | Build a Den-Den Daiko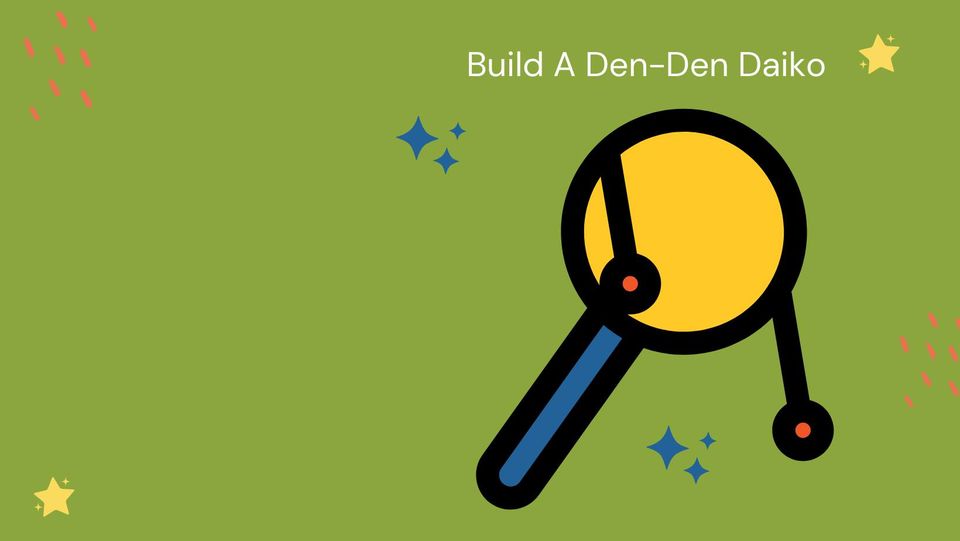 Sat, May 22, 10am | $5–$15
In celebration of Asian American heritage, History San José is hosting a workshop where families can learn how to build a den-den daiko—a Japanese handheld drum. Then watch Japanese American musician Shirley Muramoto-Wong play the koto, a traditional Japanese instrument. Participants can buy their own supplies or pick up a craft kit at History Park curbside.
Comedy Night at the Rush Inn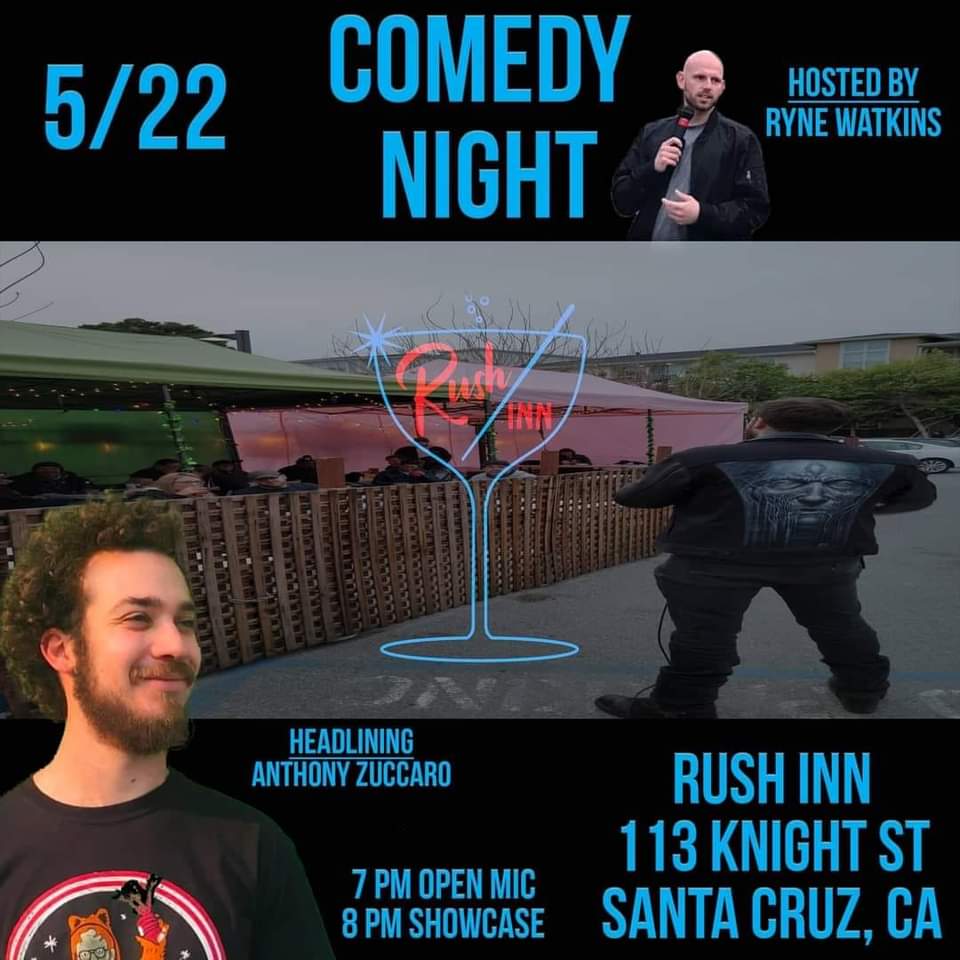 Sat, May 22, 7pm | Free
Rush Inn, 113 Knight St, Santa Cruz
The Rush Inn dive bar in Santa Cruz is open for outdoor business, serving drinks, eats and laughs this Saturday night. Hosted by Ryne Watkins, the open mic will begin at 7pm, with a showcase beginning at 8pm, culminating with a set by headliner, Anthony Zuccaro. In-person event: please follow the organizer's safety guidelines.
Music | Ed Johnson and Novo Tempo Live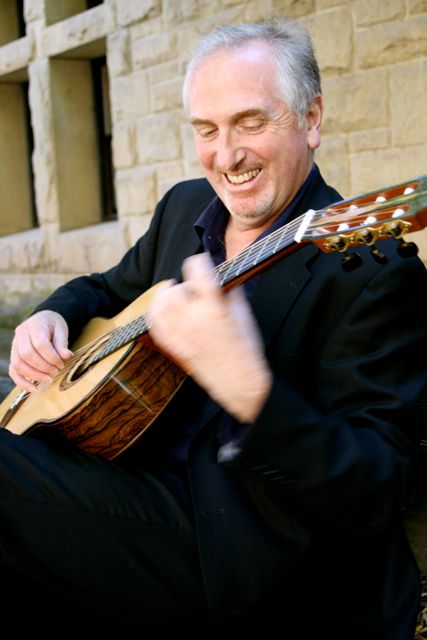 Sat, May 22, 8:30pm | Free
Ed Johnson's musical talents and composition skills have been compared to some of the greatest contemporary jazz legends arounds. His love of harmony, vocal and horn arrangements, and guitar are evident in his performance and his band. Streaming live from the Art Boutiki Music Hall stage, the South Bay's second-to-none spot for live music.
SUNDAY
Screening | The Princess Bride
Sun, May 23, 8:30pm | $18
Montalvo Arts Center, 15400 Montalvo Road, Saratoga
There isn't much more to say than: If you have yet to see this film, it would behoove you to change that this weekend by seeing it on the big screen. It is a delightful, hilarious, endearing film that will live with you for years to come. Plus, it won't seem so inconceivable as to why so many people quote it still, nearly 35 years later. In-person event: please follow the organizer's safety guidelines.