12th Annual Poetry Invitational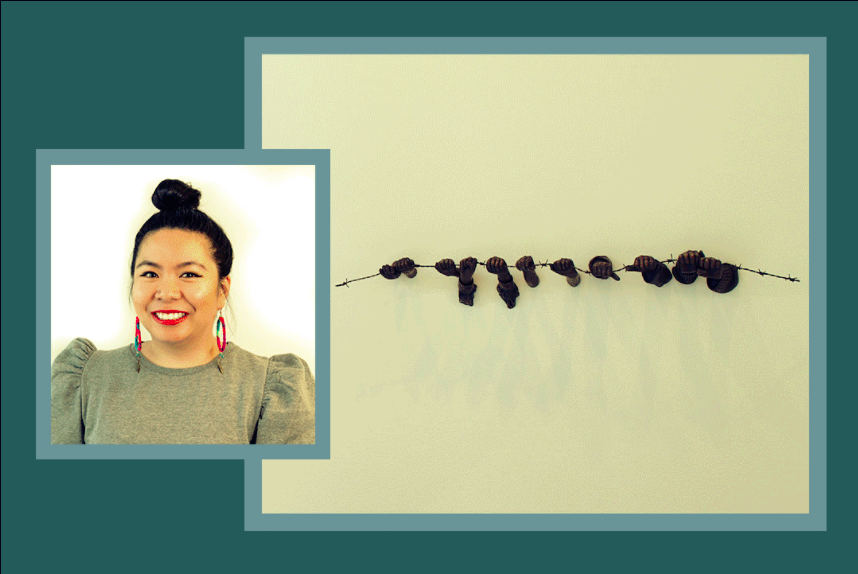 This Thursday the San Jose Museum of Art presents the 12th Annual Poetry Invitational. In honor of National Poetry Month, three powerful San Jose poets have created new works inspired by current exhibitions at the San José Museum of Art. An ekphrastic poem is poetry inspired by another work of art or exhibit. Were I to be motivated to write a poem about or because of a Mark Rothko painting, simply put, that is an ekphrastic poem. Featuring two inspiring youth poets and hosted by Janice Lobo Sapigao, the Poet Laureate of Santa Clara County, they will read their poems amidst the art in the galleries on Facebook and YouTube at 6:30pm. More information can be found at sjmusart.org. This event is co-sponsored by Poetry Center San José.
---
WEDNESDAY
Peter Daldry at Art Boutiki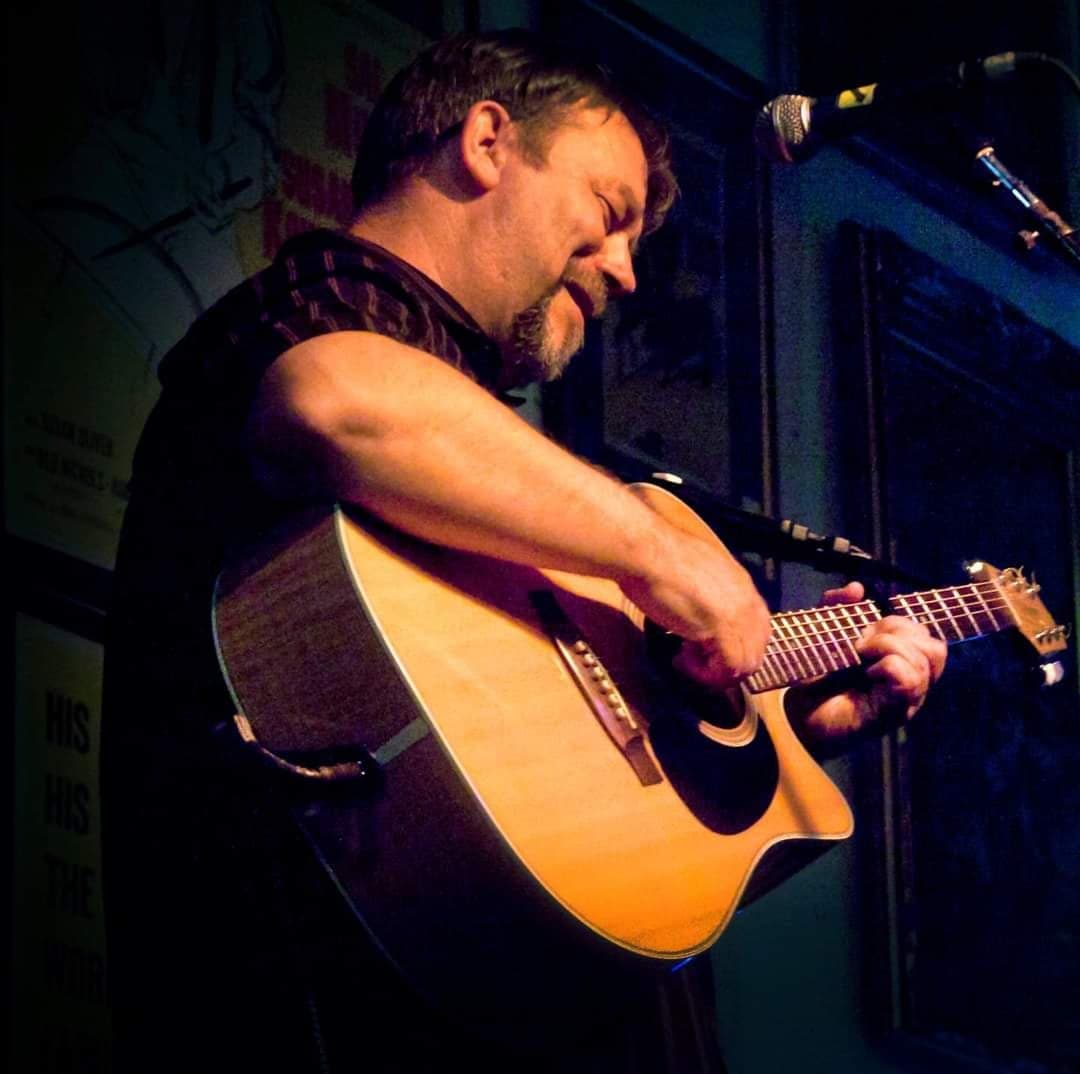 Wed, Apr 14, 8:30pm | Free with registration
A favorite throughout Northern California for his Celtic folk music, Peter Daldry hails from Clydebank, Scotland, but calls Mountain View home. Peter will fill Art Boutiki Music Hall with songs from his endless catalogue of traditional and contemporary folk songs and tunes with original compositions from Scotland, Ireland, and beyond. Free with registration.
THURSDAY
Classical Pianist Nicholas Dold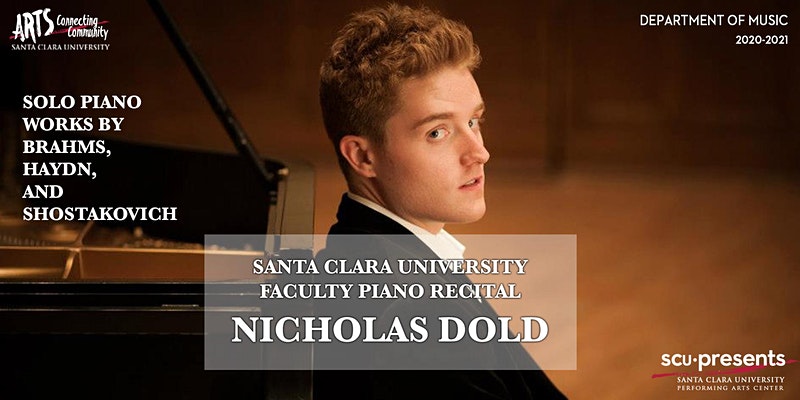 Thu, Apr 15, 5:30pm | Free
Santa Clara University presents a Faculty Piano Recital with Nicholas Dold, who will perform a live selection of Brahms, Haydn and Shostakovich online. Please note that the viewing link to the virtual event will be emailed to all those who register one hour prior to the event.
CLA Presents: Lillian-Yvonne Bertram
Thu, Apr 15, 6pm | Free
Center for Literary Arts presents poet Lillian-Yvonne Bertram, author of the poetry collection Travesty Generator (Noemi Press, 2019), in conversation with Kathi Inman Berens. Bertram is a 2014 recipient of an NEA Creative Writing Poetry Fellowship. Her chapbook cutthroat glamours (2013) won the Phantom Press chapbook contest.

Pod Help The Outcasts: They Write the Jingles

Thu, Apr 15, 8pm | Free
John Campione and Justin Keyes have a mission. These two musically inclined New York actors are trying to save small businesses, one jingle at a time. In spring 2020, they launched Pod Help The Outcasts, a podcasting venture that provides original jingles to use for online, TV and radio advertising. Join City Lights' Rebecca Wallace as she talks with John and Justin on Zoom.
FRIDAY
Open Mic | Teen Coffeehouse
Fri, Apr 16, 6pm-7:30pm | Free
Presented by the Santa Clara County Library District. Do you know a teen who likes to sing, play an instrument, create poetry, dance or has some other kind of talent? Would they like to showcase their talents and skills through Zoom? Follow the link above for information on how to sign up for the open mic and how to register for the Zoom link.
Stage | Hindsight 2020
Fri & Sat, Apr 16-17, 7:30pm + Sat, Noon
$1 donation and up
Due to high demand, a Saturday noon performance has been added! Hindsight 2020 is a collaboration of international artists in various disciplines creating a devised virtual time capsule seeking to answer the question: What parts of 2020 will you leave behind or bring with you? Conceived and directed by Rebecca Haley Clark, assisted by Cree Noble, a Chicago-based performer. Co-producer Those Women Productions envisions a world in which people of all genders and races are the protagonists of their own stories.
SATURDAY
Drawing with Pen & Ink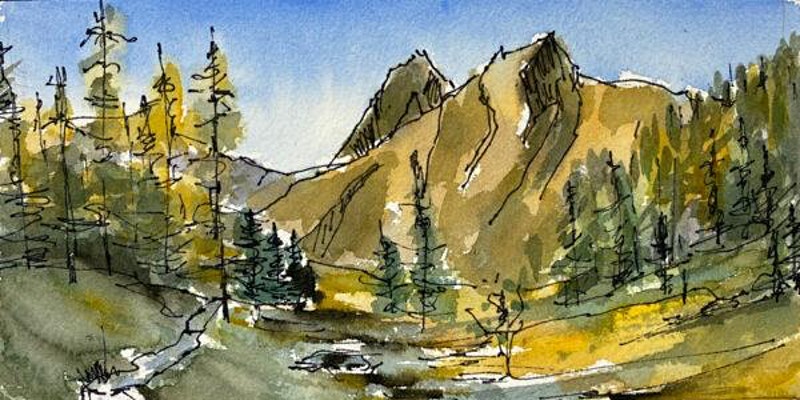 Saturdays, Apr 17-May 8, 9:30am | $95
Artist Teacher Roberta Kiphuth's 4-week workshop takes place each Saturday through May 8. This live virtual class is for all levels of artists, but some drawing experience is recommended. Class will cover various pen and ink techniques and washes while providing students the opportunity to advance their drawing skills. Basic artistic elements will be reviewed, such as balance, value, composition and perspective. Fee covers all four classes.
SUNDAY
Film Screening | Coded Bias
Streaming Apr 16-19 | Free
From the creators of Coded Bias: When MIT Media Lab researcher Joy Buolamwini discovers that most facial-recognition software misidentifies women and darker-skinned faces, she is compelled to investigate further. It turns out that artificial intelligence—defined by a homogeneous group of men—is not neutral. What Buolamwini learns about widespread bias in algorithms drives her to push the US government to create the first-ever legislation to counter the far-reaching dangers of bias in a technology that is steadily encroaching on our lives. Presented by Computer History Museum in cooperation with Women Make Movies.