#DTSJ Farmers' Market

If you love farm fresh food and local crafts, the Downtown San Jose Farmers' Market is back and in a new spot, now located in SoFA District. Every Friday from 10am to 2pm on South First Street between San Salvador Street and William Street, the outdoor market is an easy walk from Convention Center or San Antonio Light Rail stations, along with a variety of VTA routes. Show your VTA pass and receive Carrot Cash discount. Parking is free for the first 90 minutes in the Second & San Carlos garage. Visit ParkSJ.org for parking info, locations and rates. The Downtown Farmers' Market accepts WIC-FMNP coupons and Cal Fresh-EBT. Visit DTSJ Farmers' Market for more information and a list of vendors. Please wear a mask!
---
WEDNESDAY
San Jose Pop-Up Choir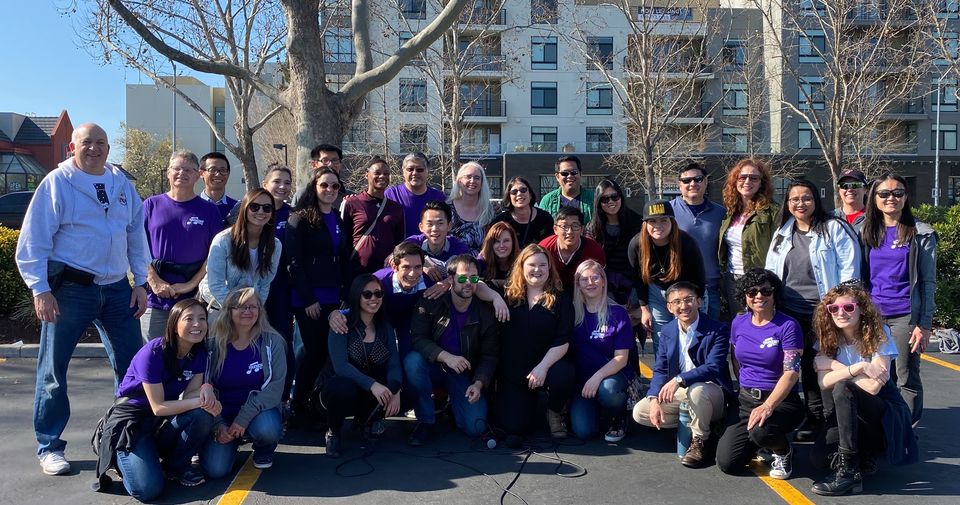 Wed, May 12, 7:30 | Free
This group of singers are a lot like you. As a matter of fact, most of them just love singing anytime and everywhere. Do you sing in the shower? In your car? With friends? Then check out SJ Pop Up Choir. Love to bust out some Lion King or showtunes? Then this group is surely for you.
Wolves in Palo Alto
Wed–Sat, May 12–15, 8:15pm–9:15pm | Free
Follow link for map
Multi-disciplinary artist Lucidbeaming is known for his projecting— photographic and animated projections that are blown up to the size of his chosen canvas, often a building or two, or a tent you must enter to seclude yourself for the experience. This week, his canvas is a grid of streets in Palo Alto and he will cast running wolves onto the lucky buildings from a projector on a bike. All you have to do to see it is be on his route, which is different each night.
THURSDAY
Blanketing the Bay | Liam Everett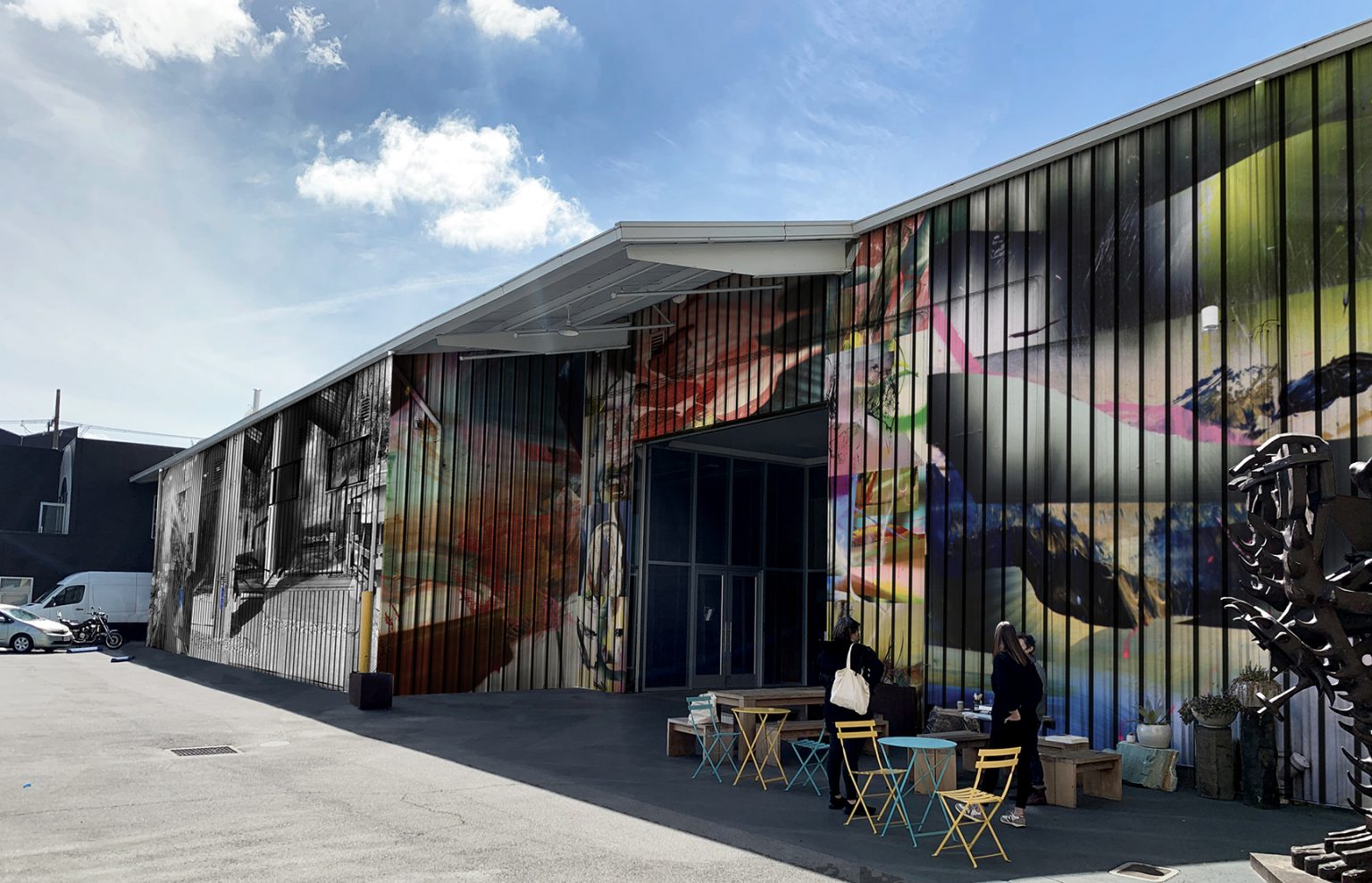 Open House on Thu, May 13, 2pm–7pm | Free
Altman Siegel Gallery, 1150 25th St, San Francisco
Commissioned by Institute of Contemporary Art San José in partnership with Minnesota Street Project, artist and muralist Liam Everett has created an outdoor exhibit that wraps the inside of his studio on the outside of the building—incorporating a variety of natural materials along with the expanse of multimedia. This exhibit will be on display through autumn.
FRIDAY
Berryessa Night Market

Fri, May 14, 5pm–9pm | Free
Garden at the Flea, 1590 Berryessa Rd, San Jose
For a safe and fun outdoor experience, Friday nights Garden at the Flea has a lot in store for you. Featuring local vendors along with a bomb selection of food trucks to grub on. Support your local economy while having a good time at one of San Jose's cultural treasures.
Circus of Sin | Pyrate Radio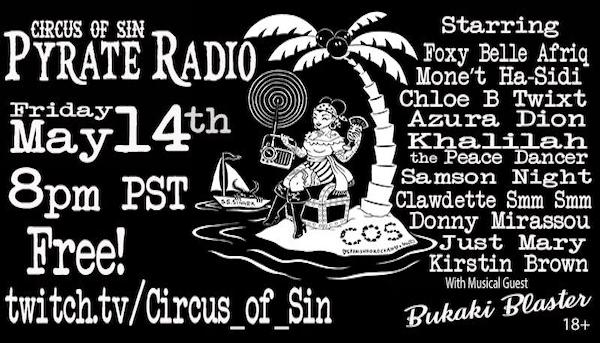 Fri, May 14, 8pm | 18+ | Free, tipping encouraged
San Jose's ADULT burlesque extravaganza deserves a permanent circus tent, a circus bar and concession stands. We could play midway games, then eat popcorn and a sno-cone while watching Some Guy introduce performers like Foxy Belle Afriq, Mone't Ha-Sidi, Samson Night, Just Mary, Donny Mirassou, Chloe B Twixt, Khalilah the Peace Dancer and Bukaki Blaster! Some day! But we're also very happy to watch it on Twitch this Friday.
SATURDAY
Mental Health Comedy Hour with Margaret Cho and Guy Branum
Sat, May 15, 7pm | Donation
The folks at Mental Health Comedy Hour are not OK, and that's OK! Hosted by Wonder Dave and Kristee Ono, on MHCH, stand up comedians tell jokes and talk about their mental health. This month's special guest comedians are Margaret Cho and Guy Branum.
SUNDAY
Downtown Santa Cruz Makers Market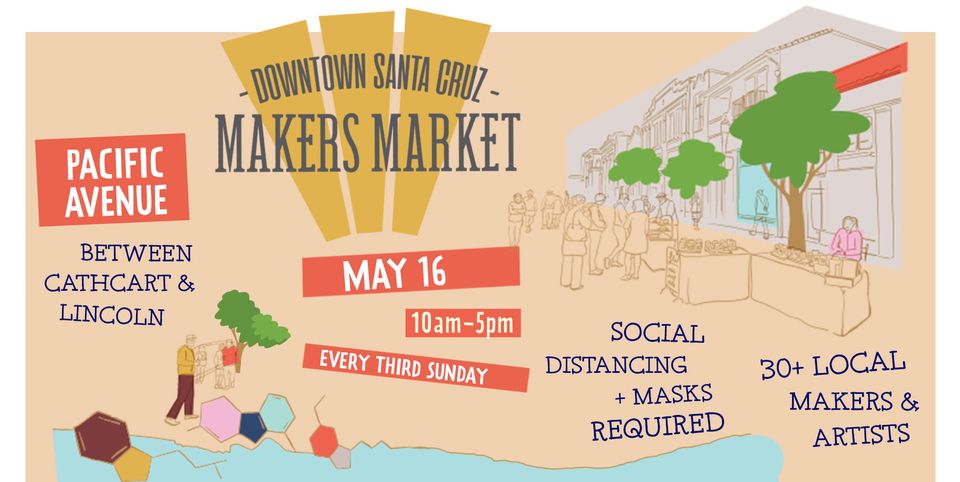 Sun, May 16, 10am–5pm | Free
On Pacific Ave, between Cathcart & Lincoln, Santa Cruz
This open air street fair has a little something for everyone, especially if you want to step into the glorious weather. As we resocialize and embrace more open air activities, Downtown Santa Cruz Makers Market is adding the much-needed flourish of supporting local artists and makers. Masks and social distancing will be expected.
SJ Bike Party | The Welcome Back Ride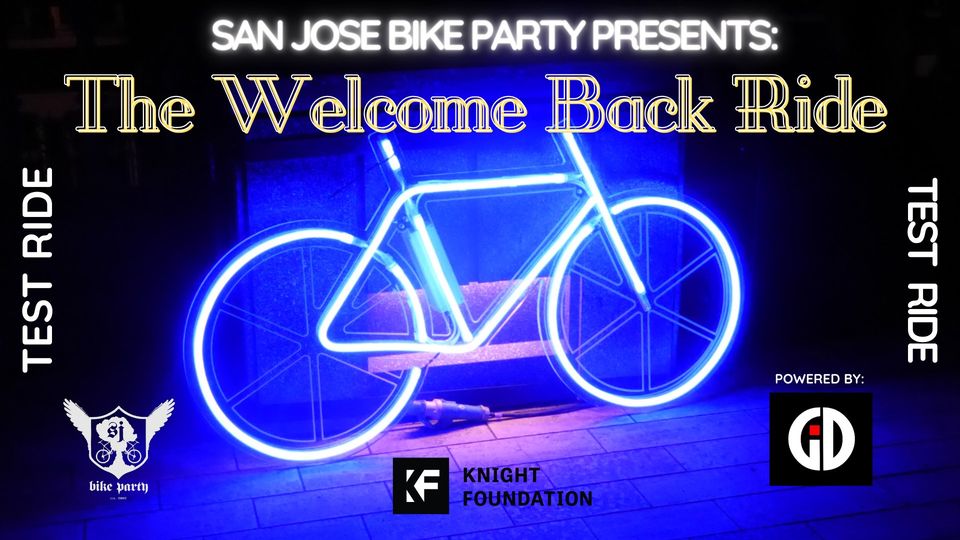 Sun, May 16, 1pm | Free
Follow link for location.
The OG pedalers of San Jose Bike Party are banding together for a return to the streets after their pandemic hiatus. If you aren't familiar with SJBP and you love riding your bike, then this is a chance for you to meet (almost too many) other bike lovers from around the South Bae. Ride will span 12–15 miles. Wear masks and keep socially distant. Meet-up to be determined online. Visit link above for more information and roll-out location.
MONDAY
Drive-Thru Food Distribution
Mon, May 17, 10am–Noon
Mexican Heritage Plaza, 1700 Alum Rock, San Jose
In-person event: masks and social distancing required! Touchless distribution of food for those in need every first and third Monday of the month from 10am to noon, in partnership with Second Harvest Food Bank. Registration takes place in the King Road parking lot, followed by food pick-up in the Alum Rock parking lot.