WINTER ARTS 2021
This year's arts guide is very different from the list we published before the pandemic began—for obvious reasons. All of these events are virtual, but they are vital. They are the culmination of creators putting in their best efforts to inspire us, motivate us and remind us of the spark of wonder and joy still out there, waiting to meet each one of us. These events shine a spotlight on creativity and beauty, right there at center stage. Maybe that light fills the distance between you and your laptop, or your favorite painter eight feet away in a parking lot. Maybe that light is bouncing off of the drive-in movie screen and illuminating the family in your car. What's important is that it is reaching you, and even a year as brutal as the last one didn't convince the maker of that light to stop shining. May the coming months be full of art, discovery and joy for you and those with whom you share space. Until the days of hugging are upon us, stay inspired.
Send your events to mightymike [at] weeklys [dot] com
---
FEBRUARY
Stage | Jake Heggie's Three Decembers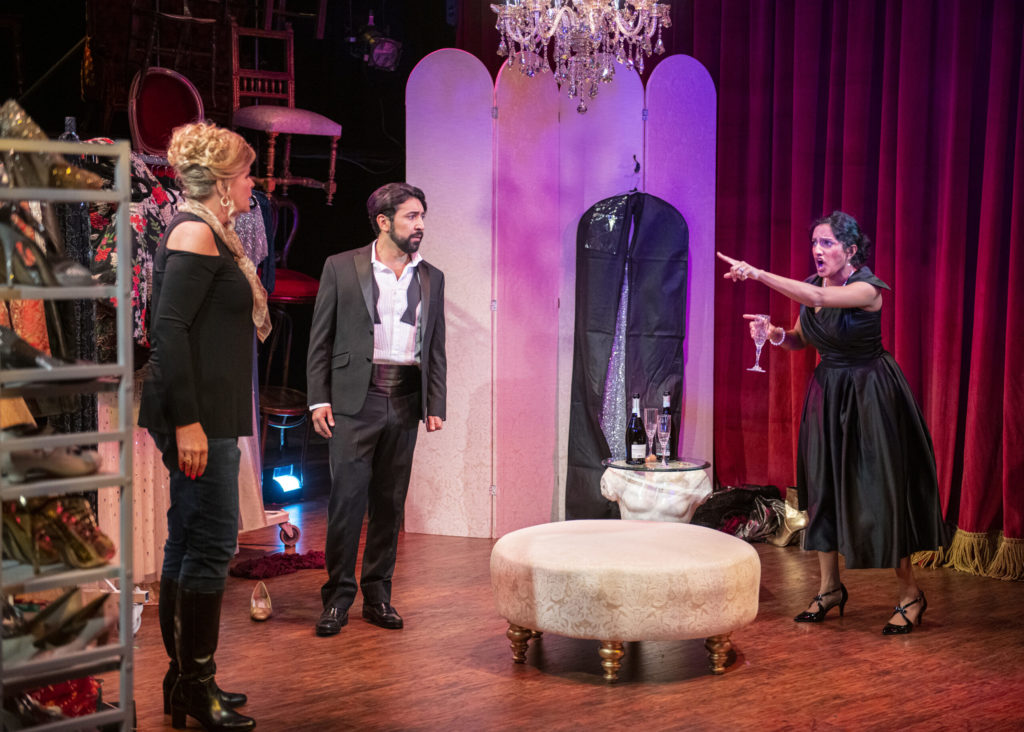 Streaming all month long
Streaming info and more at operasj.org
Based on an unpublished play by Tony-Award-winning playwright Terrance McNally, Three Decembers follows the riveting story of a famous actress and her two adult children, struggling to connect over three decades, as long-held secrets come to light. With a bright libretto by Gene Scheer and a soaring musical score by Jake Heggie, featuring world-renowned mezzo-soprano Susan Graham, celebrated Opera San José Resident Artists soprano Maya Kherani and baritone Efraín Solíson.
Literature | Center for Literary Arts presents
Kiese Laymon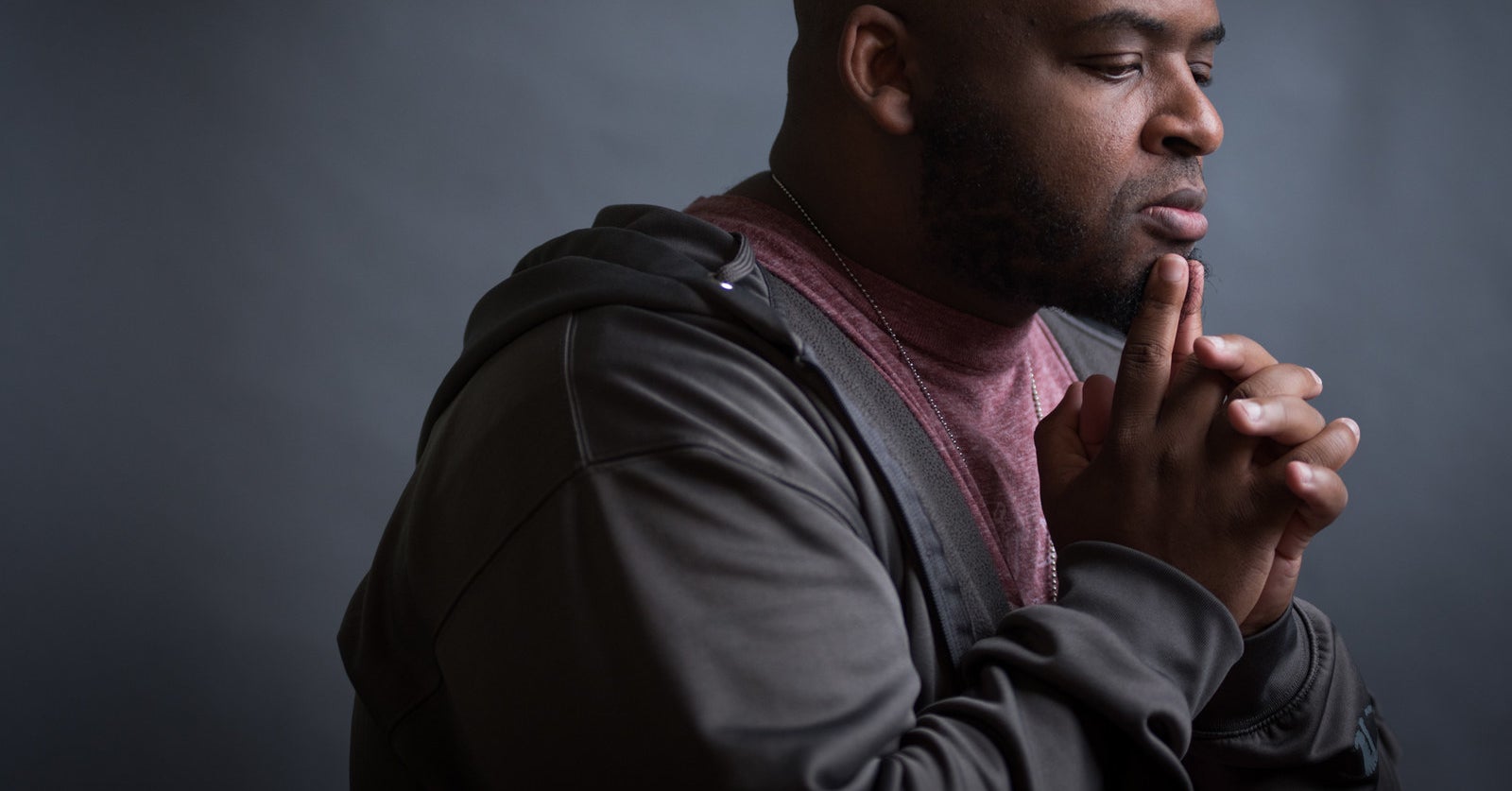 Thu, Feb 4, 7pm
Streaming info and more at litart.org
Acclaimed American author Kiese Laymon will discuss his essays and his books Heavy and How to Slowly Kill Yourself and Others in America. For more than three decades, the CLA has been bringing contemporary writers to SJSU and nothing can stop them. Look at this line-up! Susan Choi (Feb 25), Layla Lalami (Mar 18), Lillian Yvonne Bertram (Apr 15) and Ottessa Moshfegh (May 6). See!?
Visual Art+ | San Jose Museum of Art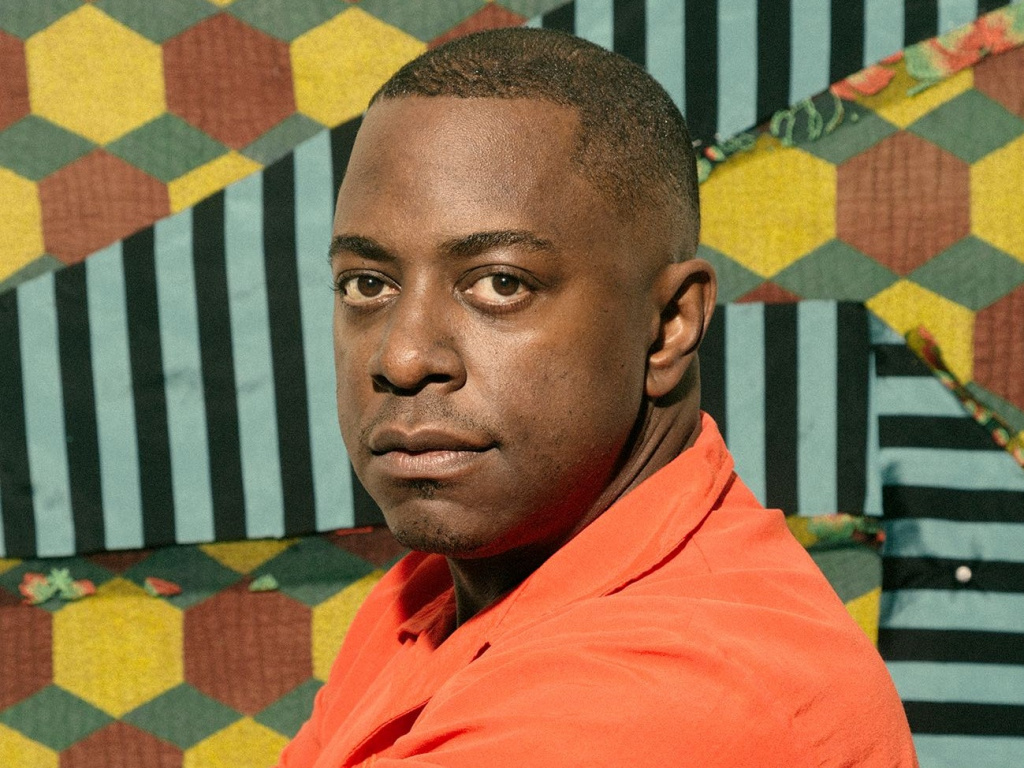 See calendar for events.
Streaming info and more at sjmusart.org
San Jose Museum of Art's calendar is packed with something to do nearly every day this month. Choose from virtual arts workshops, guided talks and tours, an inquiry into the artistic process with artist Sofia Córdova and Material and Memory with artists Sanford Biggers (pictured) and Leigh Raiford.
Stage | The Last Five Years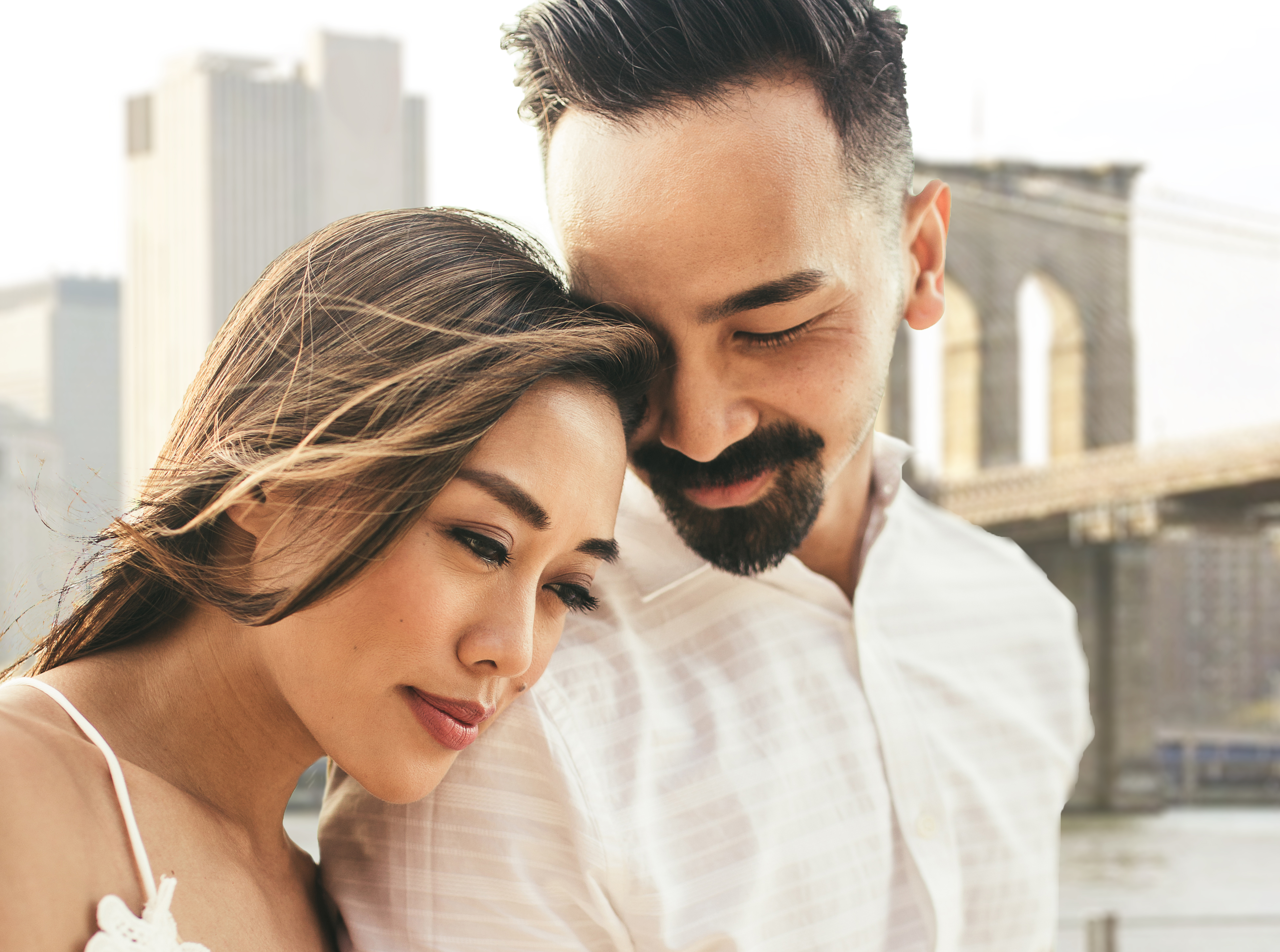 Now through Feb 14
Streaming info and more at paplayers.org
Directed by Palo Alto Players Artistic Director Patrick Klein and starring real-life married couple Chris and Marah Sotelo, this intimate musical by Jason Robert Brown chronicles the five-year relationship of a young couple whose path takes them in different directions—in more ways than one.
Community | Letters To Heal
Sat, Feb 6, 2pm–4pm
Streaming info and more at hammertheatre.com
You are invited to join staff members and volunteers from the Hammer Theatre Center in this virtual gathering to create encouraging cards and letters to share with healthcare workers and patients recovering from COVID-19. You can drop in anytime during the afternoon zoom meeting.
Literature | Well-RED features Thea Matthews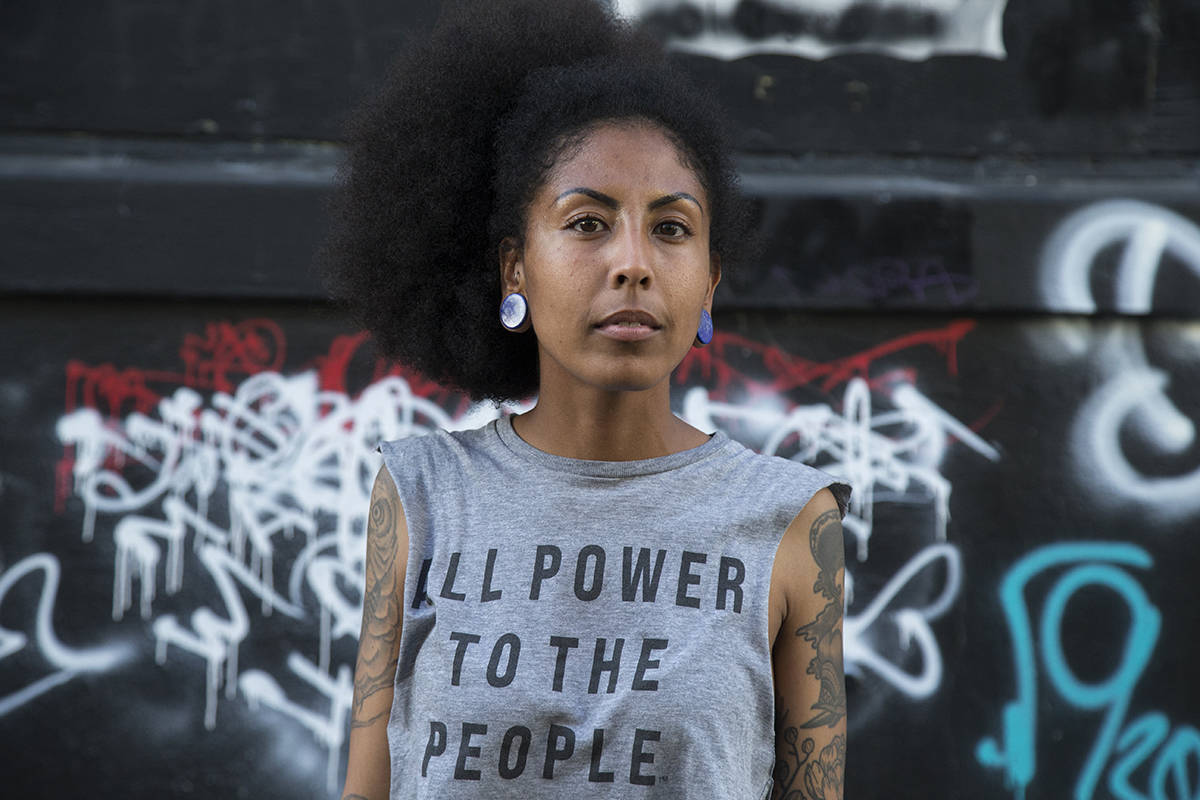 Tue, Feb 9, 7pm
Streaming info at Facebook
Presented by Poetry Center San Jose. Brooklyn-based and San Francisco-raised, Thea Matthews is a queer black feminist activist, poet, educator, and author. She is AfroLatinx with Black, Indigenous, Mexican blood who writes on the complexities of humanity, grief, and resiliency. She earned her BA in Sociology at UC Berkeley where she studied and taught June Jordan's program Poetry for the People directed by Black feminist author Aya de Leon. Open mic sign up info and more at link.
Dance | Smuin Contemporary Ballet's
"Long disDANCE Love"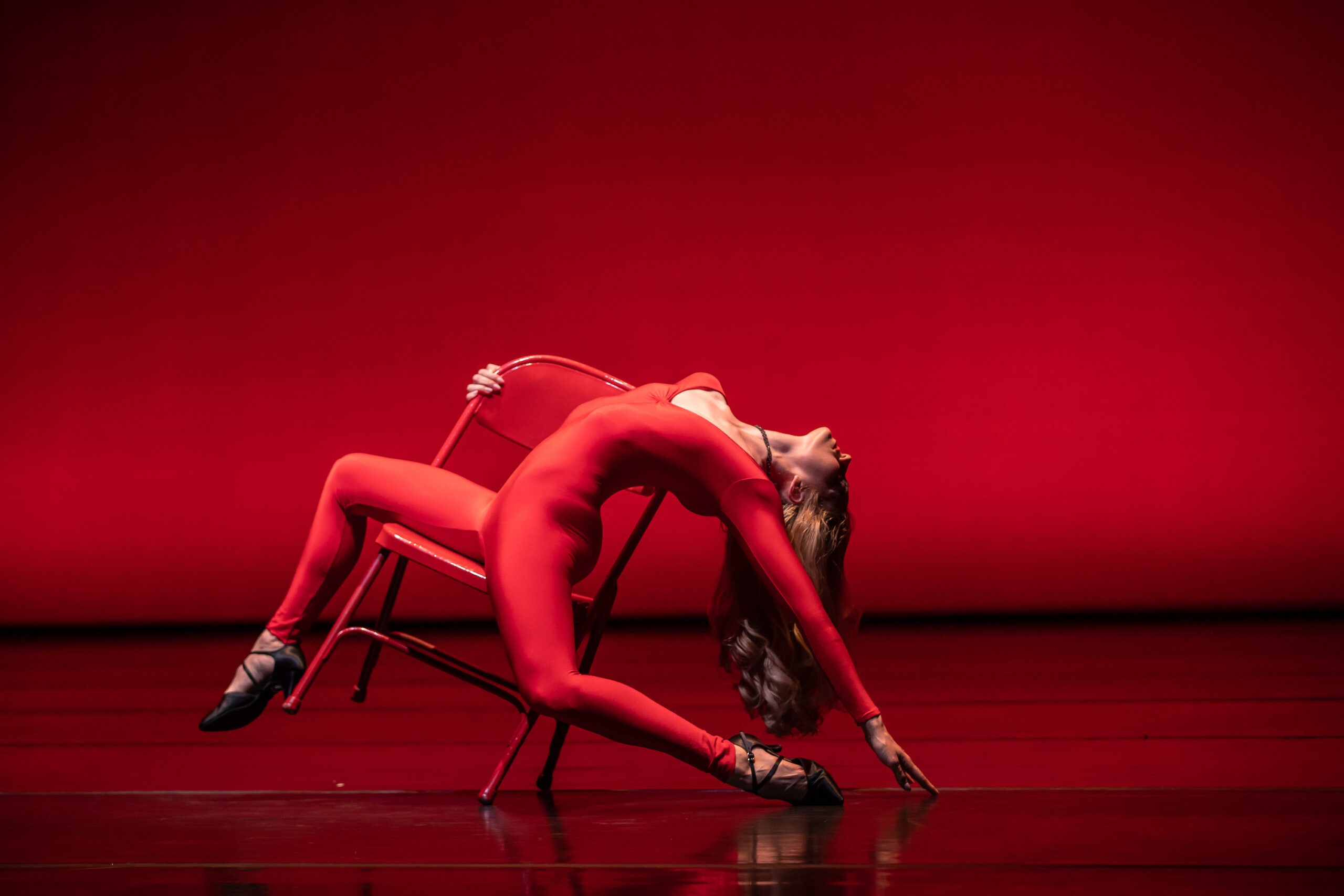 Feb 11–14
Streaming info and more at smuinballet.org
This is an opportunity to see a collection of dances from Smuin's repertoire that has helped to build the reputation the dance company has so thoroughly earned. Segments range from tango to ballroom, from love duets to the balcony scene from Romeo and Juliet. There is so much to see and hear, curated for lovers in time for the day of love.
Visual Art | San Jose Museum of Quilts and Textiles
Now through July 2021
Streaming info and more at sjquiltmuseum.org
It was uncomfortably difficult to pick just one event or exhibit to showcase for this season, so here is the museum's entire schedule, including exhibits on queer threads and contradictions, a host of artists in residence and a celebration of the the Quilt Museum's 44th Anniversary that will take us into the summer.
Music | Kat Edmonson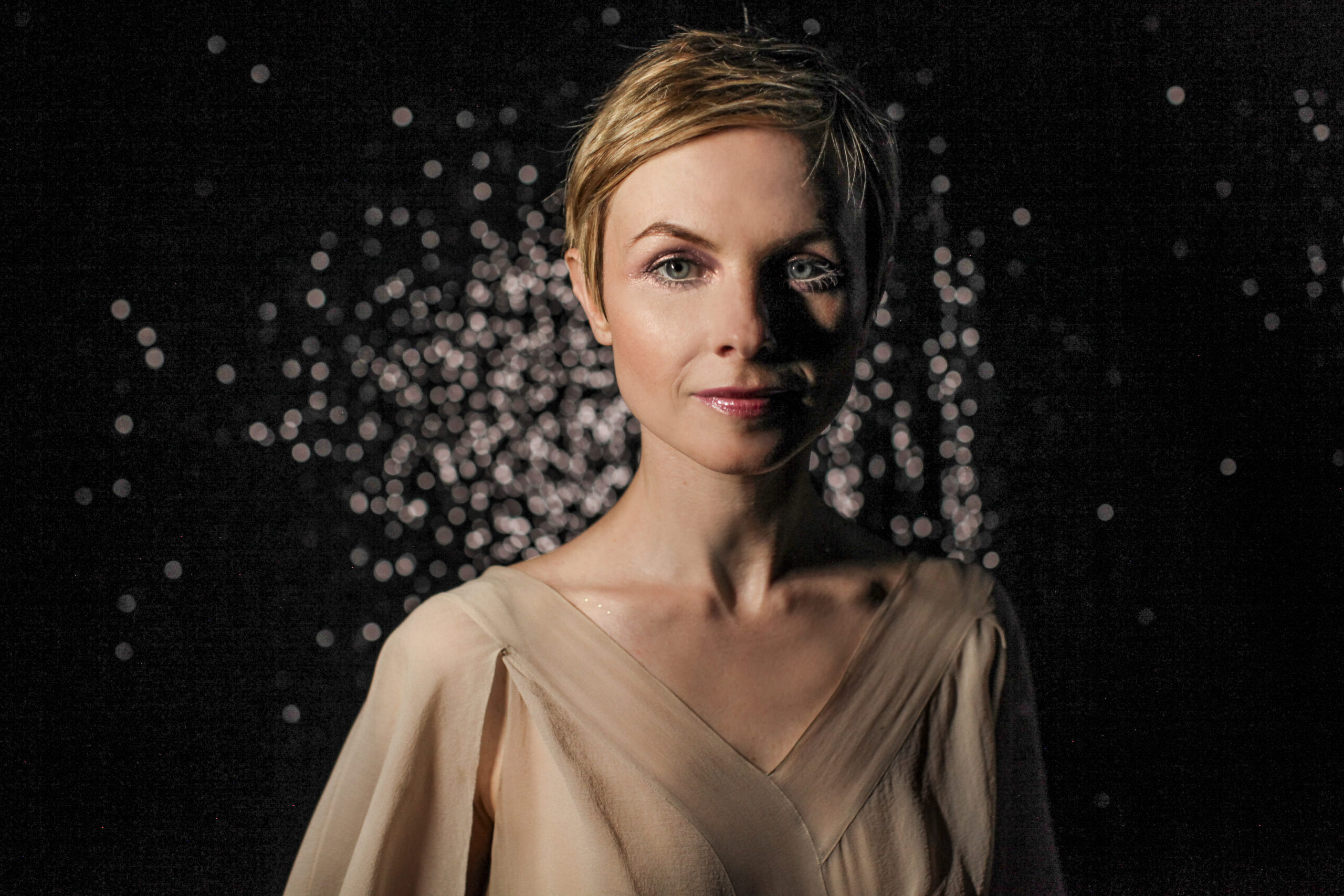 Fri, Feb 12, 7pm
Streaming info and more at hammertheatre.com
Hammer Theatre Center presents critically acclaimed vintage pop singer/songwriter Kat Edmonson streaming live from Brooklyn, New York, as part of the virtual extension of its popular "Black Cab Jazz" series. With her massive tour cut short by the pandemic, Edmonson has transformed her living room into a studio set, ready for streaming and a bevy of international audiences.
Visual Art | Hello My Name Is…Guild Show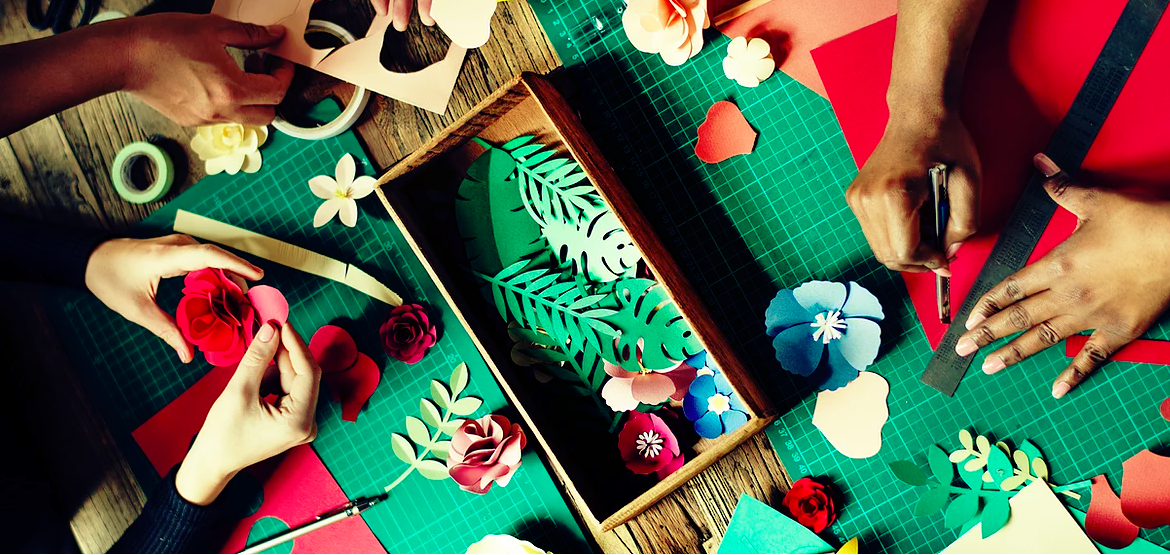 Fri, Feb 13, 2pm-3pm
Streaming info and more at visualphilosophystudio.com
The Visual Philosophy Guild is a collective group of practicing studio artists who work together to build their professional careers while elevating the status of artists in society. This event is a big introduction as it is their first ever showcase. Presentation will include a Q&A.
Stage | Antonia Kasper's "45 Coffee Dates"
Sat, Feb 13, 5pm and 8pm
Streaming info and more at themarsh.org
An uproarious account based on acclaimed writer/performer/comedian Antonia Kasper's own past dating experiences. Challenged by her sister's dare to meet 50 men in 90 days, she rises to the occasion in the hilarious 45 Coffee Dates. Presented by The Marsh's MarshStream, free tickets available at themarsh.org.
Literature | San Jose Poetry Slam featuring
Hillary McHenry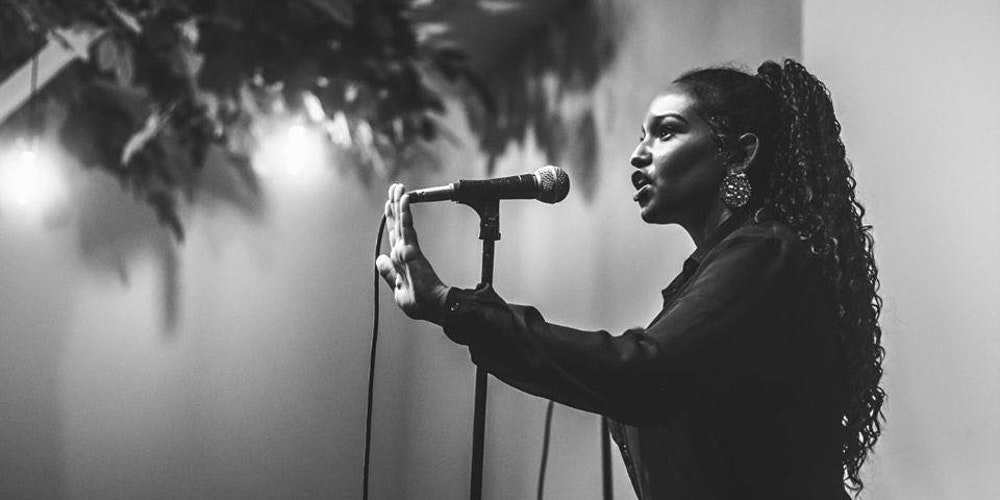 Sun, Feb 14, 7pm (6:30pm sign-up to compete)
Streaming info and more at pcsj.org
Since 1998, this poetry slam has brought raucous, uncensored, slightly abridged poetry in its rawest form to a slew of venues throughout downtown San Jose. Now on Zoom, the slam celebrates Black History Month with local poet and educator Hillary McHenry—always a crowd favorite. Presented by Poetry Center San Jose. Check out pcsj.org for more events.
Stage | Strange Courtesies
Feb 27–Mar 3
Streaming info and more at thestage.org
A virtual premiere in collaboration with African American Shakespeare Company. Citizens of South Africa are confronting a painful past of the apartheid era through the Truth and Reconciliation Commission. Strange Courtesies explores the potential restorative power of truth telling, the significance of sympathetic witnesses, and the tasks of both perpetrators and bystanders in the TRC process. Directed by and starring L. Peter Callender, Artistic Director of African-American Shakespeare.
Music+ | Art Boutiki Music Hall
Feb 27–Mar 3
Streaming info and more at artboutiki.com
Dan Vado and the entire Vado Family have been doing everything they can to keep live music as live as possible for nearly a year now. The legendary venue has caught the streaming bug and are producing rivers of live and recorded shows—very carefully. One look at their current line-up of music and drink-and-draws and you'd think 2020 never happened. Coming this month: Nehal and Austin from Sweet Hayah (Rock, Feb 13) and the Kristin Strom Quartet (Jazz, Feb 24).
Stage | From the Eyes of Mary McLeod Bethune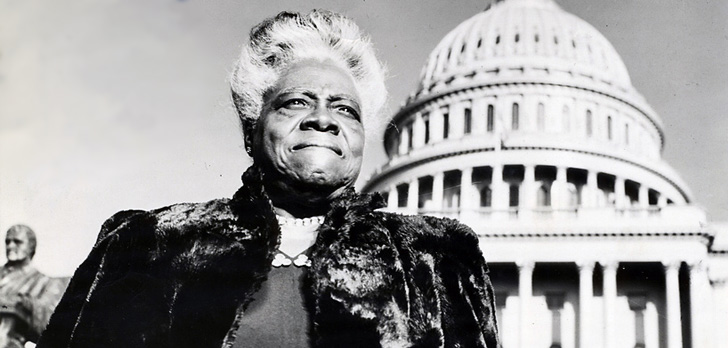 Sat, Feb 27, 3pm–5pm
Streaming info and more at sjmag.org
Presented by the San Jose Multicultural Artist Guild in partnership with the Tabia African American Theatre Ensemble, this vivid depiction of the epic march of Blacks from slavery to freedom. This virtual event depicts the journeys of Black historical figures as seen and told by the legendary Mary McLeod Bethune.
MARCH
Stage+ | City Lights Theater Company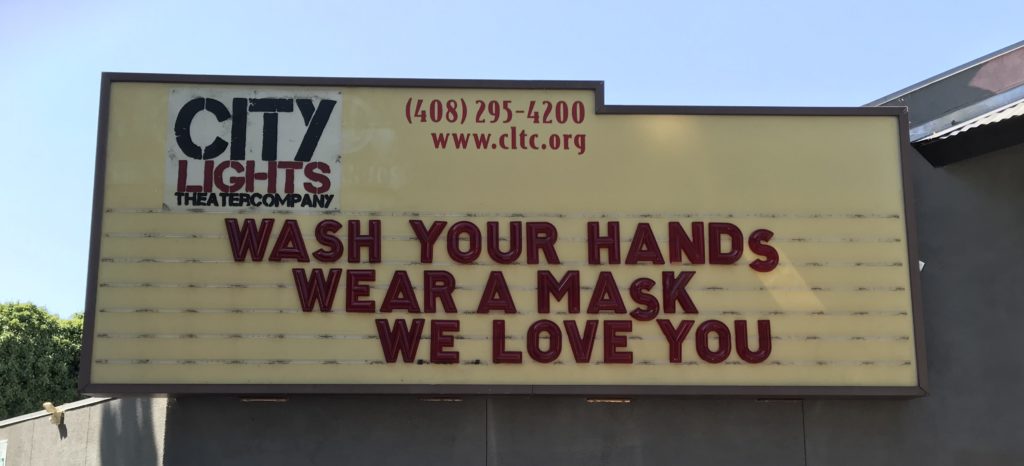 Streaming info and more at cltc.org
City Lights did a heroic job of taking their stage to the littlest screen this past year. With their Next Stage series of talks and performances, along with a fat plethora of live and recorded shows, they've kept San Jose alight. We're really looking forward to their workshop with Cellista and her ensemble on March 18.
Literature | Irvin D. Yalom with Lori Gottlieb
Mon, Mar 8, 6pm
Streaming info and more at Eventbrite
Internationally acclaimed psychiatrist and author Irvin D. Yalom devoted his career to counseling those suffering from loss and anxiety. Then his wife was diagnosed with cancer and the counselor needed counseling. Together, he and his wife Marilyn chose to write about their shared experience during her final months, culminating in their touching memoir, A Matter of Death and Life.
Stage | Under Milk Wood
Mar 11–Apr 11
Streaming info and more at thepear.org
Poet Dylan Thomas' play is a simple and elegant piece about a fictional Welsh town and its cadre of inhabitants, whose lives are peeled, explored and beset by the challenges of everyday life as the world moves on with or without them.
Stage | Hershey Felder, PUCCINI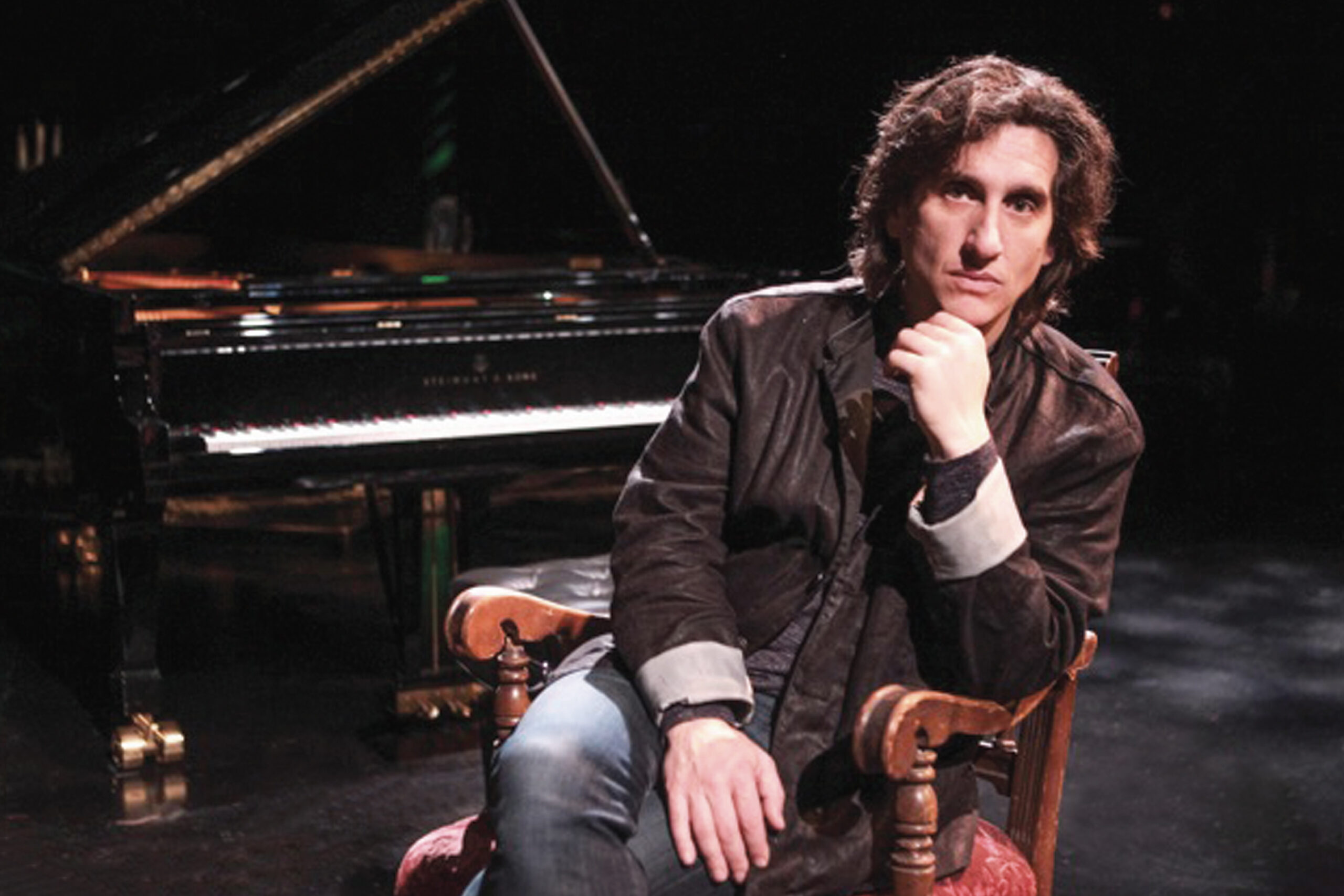 Fri, Mar 14, 5pm (on-demand through March 21)
Streaming info and more at theatreworks.org
Featuring excerpts from La bohème, Tosca, Turandot, and more, Puccini is the story of the great composer's deliciously scandalous life, and how the real women he knew affected the heroines he created for the stage. Hershey Felder creates this performance live at the actual locations where the events, compositions, and premieres that are depicted originally took place.
Music | Pianist Alexander Sinchuk
Mar 26–Mar 29
Streaming info and more at steinwaysociety.com
Pianist Alexander Sinchuk makes his Steinway Society debut with a Home Concert Hall performance of music by Chopin and Rachmaninoff, as well as the world premiere of a piece by the Serbian composer Svetislav Božić.