Youth Poet Laureate
Poetry is thriving these days for many wonderful and wonder-less reasons. You may be a poet and are entirely unaware of it. I implore you, as a poet myself, to write some thoughts down. Get your entire household to try their literal hand at some poetry. You could write about love or loss, solitude versus loneliness. There are no rules with poetry unless you choose them. And it can be a very healing process to see your own thoughts written down in front of you—to share them with others and to know that they now have some sense of what is inside you.
My friend Janice Lobo Sapigao, our current (and best) Santa Clara County Poet Laureate, is determined to find the first ever county Youth Poet Laureate and to establish an ongoing tradition of youth poets laureate—and we can help her. I like to think of a poet laureate as a Mayor of Words for a city, county, state or country. Like me, the term is short, but mighty. If you know a creative young person between the ages of 13 and 18, send them to sccyouthlaureate.com to apply by Friday, Feb. 26. A youth poet laureateship can lead to writing and reading poems for a classroom, a city, or even a new president, but most importantly it will certainly lead to inspiring untold masses within their community, along with themselves. I am inspired by the coincidence and the fact that you can't have poetry without try.
---
WEDNESDAY
KQED | ¿Dónde Esta Mi Gente?
Wed, Feb 24, 7pm
Register for free: Eventbrite
Presented by KQED. Featuring the artistic work of exciting Latinx voices and hosted by Baruch Porras-Hernandez, ¿Dónde Esta Mi Gente? is a new virtual cabaret exploring poetry, comedy and music representative of the Latinx diaspora. This show is a collaboration with writer-performer Raina J. León as a co-host and co-curator, with performances by Jasminne Mendez, Dizzy Jenkins, Alan Pelaez Lopez and Kay Nilsson.
THURSDAY
Center for Literary Arts Presents: Susan Choi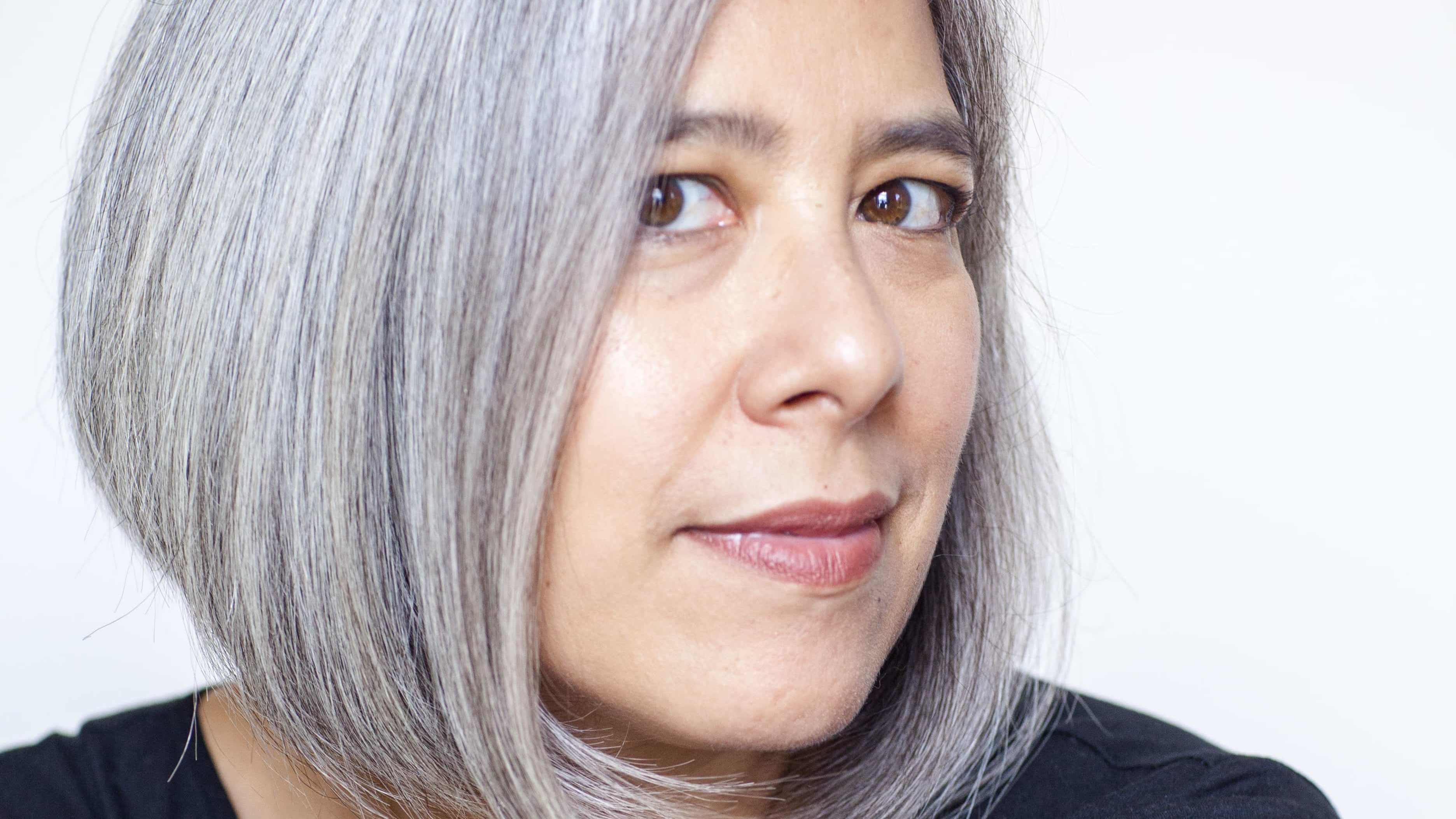 Thu, Feb 25, 6pm
Register for free at Crowdcast
CLA is pleased to present Susan Choi winner of the National Book Award for the national bestselling novel Trust Exercise in a reading and conversation with Noelle Brada-Williams. This free event will stream live on Crowdcast.
Comedy | Pick Your Poison: Round 2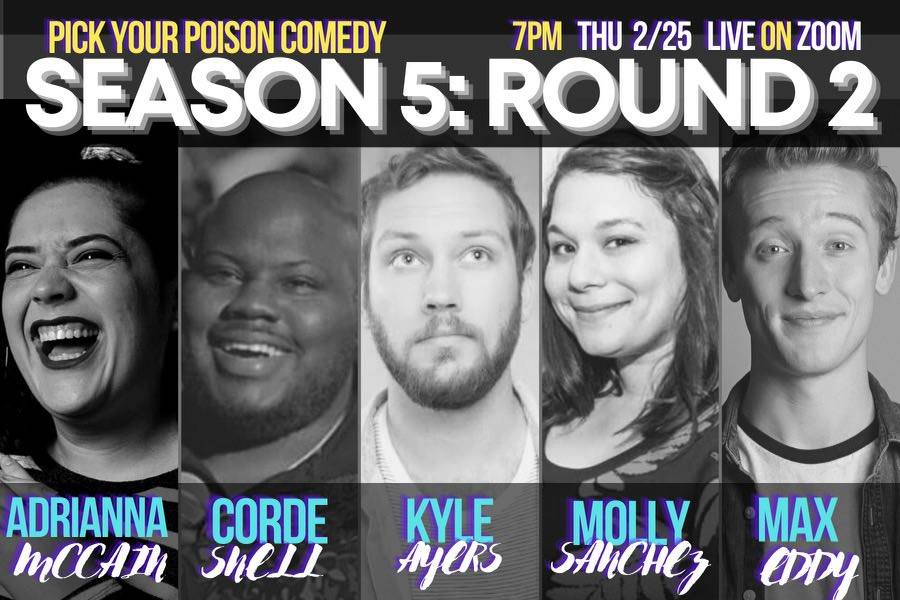 Thu, Feb 25, 7pm
Streaming info at Facebook
San Jose comedians Ruben Escobedo III and BMo present Round 2 of this unique comedy show. In the first bout, comedians are given a topic as they approach the stage and must then riff on that subject for the allotted time. In bout two, they're free to perform their established material. The audience then votes for their favorite comic of the night, who then performs a victory lap set.
Film Screening | A Place at the Table
Fri, Feb 25 | $7
Screening info and tickets at History San Jose
A Place at the Table: Black Pioneers of Silicon Valley is a full-length documentary that tells the story of the African American contribution to Silicon Valley. Two years in the making "A Place at the Table," is a documentary that fills in the blanks where African Americans were forgotten or hidden from view. Filmmaker Kathy Cotton will be at the screening, introducing the film and after the screening to answer questions. This program is co-sponsored with the African American Heritage House at History San Jose: aahhsanjose.org
FRIDAY
sjDANCEco Master Class Series
Fri, Feb 26
Register for free at sjdanceco.org
By signing up for sjDANCEco's email list, you are enrolled in their new master class, showcasing talks with choreographers and dancers while reviewing footage of past performances. This week you'll watch scenes from 2013, the company's 10th Anniversary, including "Shakespeare Dances" featuring José Limón's Masterpiece The Moor's Pavane inspired by Shakespeare's Othello. Company choreographic Premieres inspired by other plays and works of the Bard include Keyed danced by choreographers Hsiang Hsiu Lin and Raphaël Boumaïla, and loosely based on The Taming of the Shrew.
Live Music | Guitarist Jinx Jones
Fri, Feb 26, 6pm
Poor House Bistro
91 S Autumn St, San Jose
More info at Facebook
In-person event: masks and social distancing required! Legendary guitarist Jinx Jones performs live instrumental music at San Jose's iconic Poor House Bistro. Grab a plate of fantastic grub and socially distanced table and bob your head to the sweet Jinx Jones jams. Performers will be masked and not singing.
SATURDAY
Workshop Series | These Times: Writing Through Crisis
Sat, Feb 27, 11am–1pm + More Dates
Register at Eventbrite
It's pretty neat that we can attend events in Canada! Kitchener Waterloo Poetry Slam and Guelph Spoken Word present These Times: Writing Through Crisis, a six-part workshop series for anyone looking to reconnect with creativity and writing practice amidst a global pandemic. Led by Jillian Christmas, the workshops will explore the different stages of crisis and how to build writing into them. Held every other Saturday. Registration costs $5 per workshop, $20 for all six.
Stage | Strange Courtesies
Streaming Sat, Feb 27 to Wed, Mar 3
Stream info and tickets at thestage.org
A virtual staged reading in collaboration with African American Shakespeare Company, presented by San Jose Stage Company and directed by L. Peter Callender. Citizens of South Africa are confronting a painful past of the apartheid era through the Truth and Reconciliation Commission. Strange Courtesies explores the potential restorative power of truth telling, the significance of sympathetic witnesses, and the tasks of both perpetrators and bystanders in the TRC process.