More Miles On My Chevrolegs
It's tough being low on funds and still wanting to help out my favorite eateries and cafes. I try to drink a coffee or two every week at each of my favorite grind-houses, like Roy's Station in Japantown, a bag of beans here and there at Academic Coffee, and the Africano at Nirvana Soul. I've eaten a mighty number of slices at Pizza Flora. That mushroom one is perfect! I am on foot, so my reach is about as short as I am, but it gets me out of the house and it makes me take a hard look at downtown San Jose. Before me stands a city still standing, surely worn down and hurting, but still here. This weekend, I splurged and got to try the fish and chips and lobster bisque at Scott's seafood. Holy heck nuggets, that was some good food. Stay supportive, stay vigilant and stay safe, South Bae. Hold tight so that we may hold each other again.
Send your events to mightymike [at] weeklys [dot] com
---
WEDNESDAY
Virtual Blind Tiger Open Mic and Cookies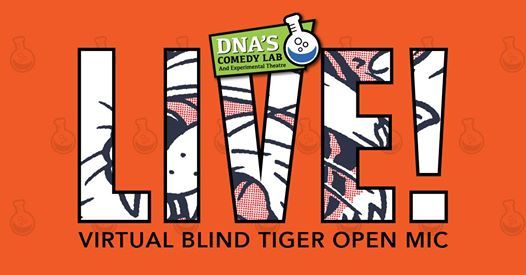 Wed, Jan 6, 8pm
More info at DNA's Facebook
Every Wednesday, DNA's Comedy Lab presents the Virtual Blind Tiger Open Mic, bringing together stand-up comics, magicians, and the Puppet President in an easy and entertaining one-hour event on Facebook. Watch live videos or tune in later at your leisure. Visit link for viewing and support options.
Art Boutiki Live Stream: The DT's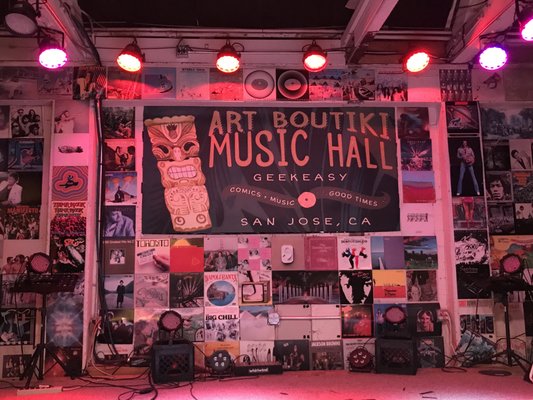 Wed, Jan 6, 8:30pm
RSVP for free at gopassage.com
Art Boutiki Music Hall has been consistently providing entertainment to the South Bay for years and the pandemic has not stopped them from rocking Race Street. Now they just beam the bands right into our homes. Local fans of Americana will be delighted to know The DT's are coming back for an encore. Registration is required, but free. Donations gladly accepted.
THURSDAY
Monthly: Ladies Art Night
Thu, Jan 7, 7pm-8:30pm
Tickets and info at Eventbrite
Beginning this Thursday, School of Visual Philosophy is presenting a different craft or project that can be done at home while drinking your favorite beverage and chatting with each other online. No experience needed and all skill levels are welcome. Invite your friends or meet new ones in this supportive session. Sessions are $15 each and are held every first Thursday. Craft kits available for purchase with each session.
NightSchool: New Year, New Species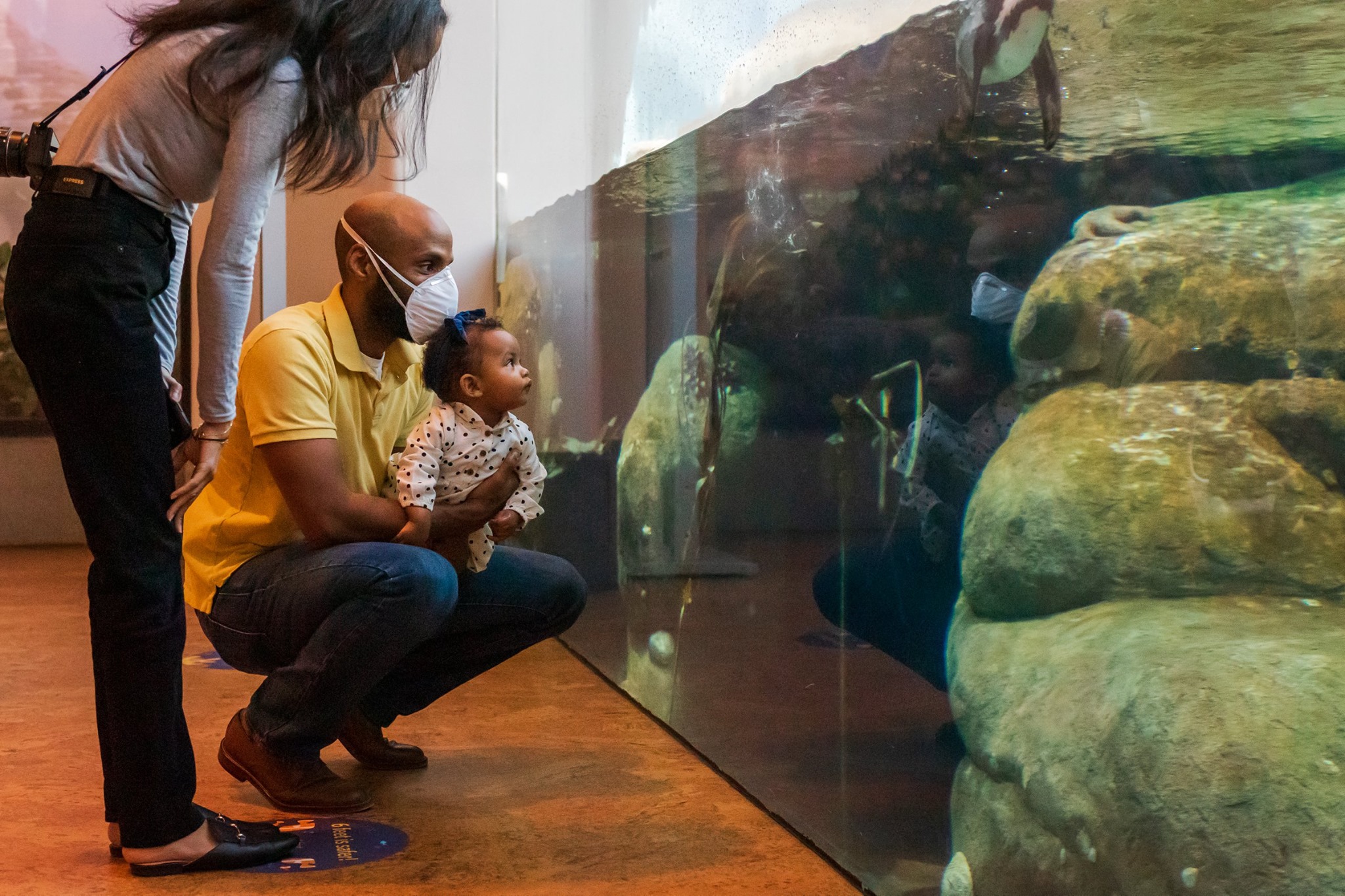 Thu, Jan 7, 7pm
More info at California Academy of Sciences' Facebook
Did you know that 213 "new" species were added to the tree of life by the researchers at the California Academy of Sciences this year!? Right? Who knew!? Now you can learn more about them at night school! Presented by Dr. Shannon Bennett, virologist and the Academy's Chief of Science, Dr. Terry Gosliner, Curator of Invertebrate Zoology, and grad student Lynn Bonomo.
FRIDAY
Mental Health Comedy Hour Online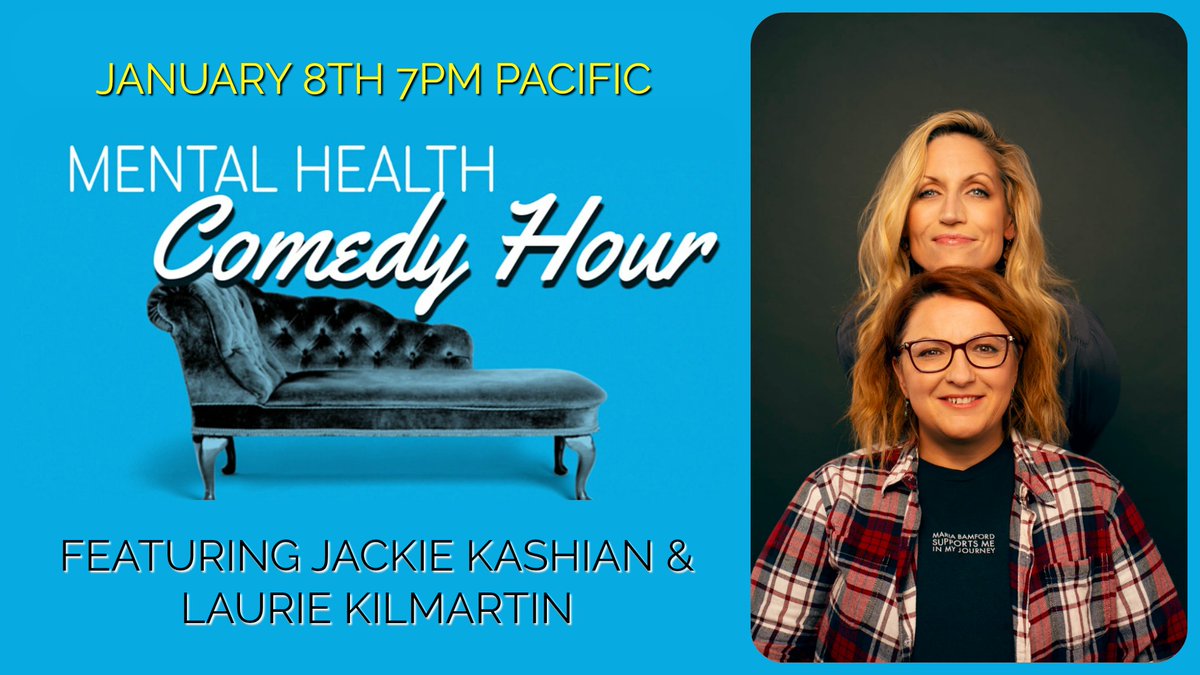 Fri, Jan 8, 7pm-8:20pm
Tickets by donation at Eventbrite
Hosts Wonder Dave and Kristee Ono guarantee that mental health can be funny. In their monthly outing, stand up comedians tell jokes and talk about their life with mental illness. This week's guest comics are the legendarily hilarious Jackie Kashian and Laurie Kilmartin, hosts of the Jackie and Laurie Show podcast—two women in comedy talking about women and comedy.
SATURDAY
Santa Clara Farmers' Market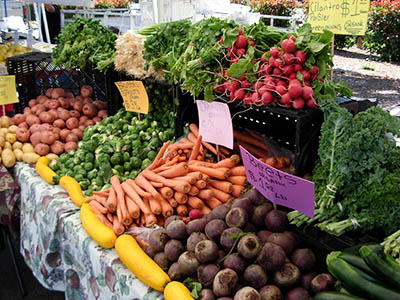 Sat, Jan 9, 9am-1pm
At Jackson St. and Homestead Rd, Santa Clara
More info at uvfm.org
Like a number of farmers' markets around the Bay Area, this one is open year round, rain or shine, and offers a number of different vendors including crafts, food and yoga. This is a great place to get your veggies and to support local agriculture.
SUNDAY
San Jose Poetry Slam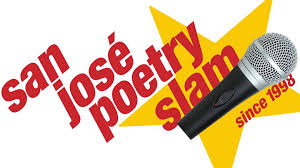 Sun, Jan 10, 6:30pm
More info at San Jose Poetry Slam's Facebook
Presented by Poetry Center San José, the oldest poetry slam in the Bay Area continues on Zoom this Sunday (and every second Sunday) with your chance to win cash prizes with your poetry. No experience needed. More information about poetry slams and how to watch at link. Sign up at 6:30pm, show begins at 7pm. Hosted by San Jose Slammaster Scorpiana Xlent.
MONDAY
Chess Workshop for Kids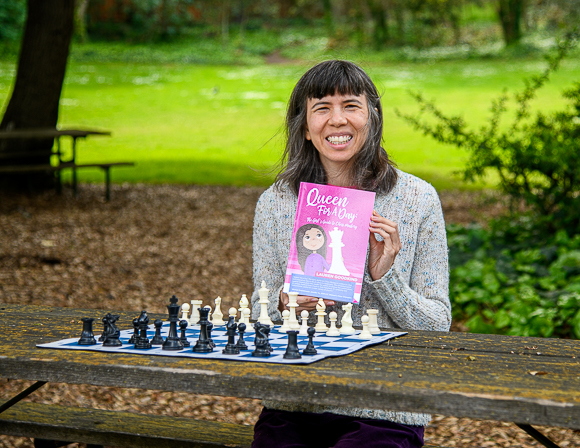 Mon, Jan 11, 6pm-7pm
Register for free at San Mateo Public Library Portal
San Mateo Public Library presents chess expert Lauren Goodkind to discuss her books and reveal winning strategies to improve your chess skills. Lauren is the author of Queen for a Day: The Girl's Guide to Chess Mastery and 50 Poison Pieces: Solve 50 Puzzles Where the Unprotected Piece is Toxic. This program is for children ages 10 and up along with their parents.
TUESDAY
Hysteria Comedy Open Mic
Tue, Jan 12, 6:25pm-8:20pm
Streaming and comic sign-up info at Eventbrite
Hysteria Comedy brings together women and LGBTQ+ people for an online open mic every second Tuesday of the month. Anyone is welcome to watch and enjoy some laughs as comedians hone their craft.