Punk Rock Bingo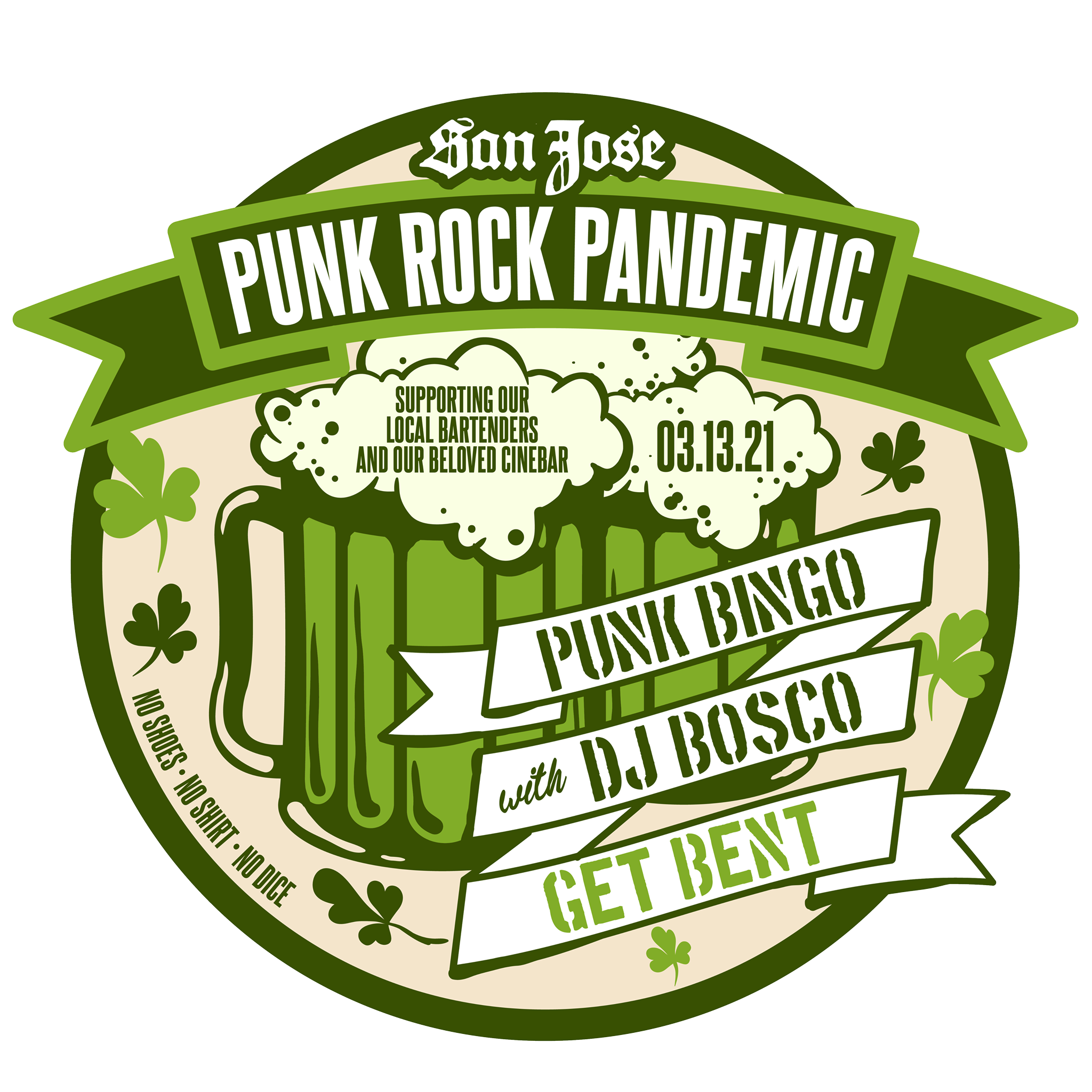 Ever since the Cinebar fire on Jan. 7, there has been a fast-growing contingent of folks looking to help rebuild. Makes sense that one of this valley's oldest dive bars would get the fundraising treatment through one of the world's oldest gambles—bingo! Blue hair or not, for $20, registrants get a Punk Rock Pandemic Bingo Kit that includes a dive bar swag bag, a digital bingo card and the Zoom link. By having a lovely bingo Saturday this weekend, you're supporting the Cinebar crew, who have all been financially impacted by COVID and the fire. Whether you win or lose, we all win together by showing up for the community. To register, just fill out this Google form.
---
WEDNESDAY
SCU Jazz Band & Combos
Wed, Mar 10, 5pm
Free. Streaming info at scupresents.org
SCU Jazz Combos and Ensemble is a Department of Music class at Santa Clara University that invites all listeners to take in the magic of these colorful performances. From classic to contemporary, they explore the intricacies of jazz across the ages. This is a free, live streamed performance via YouTube.
THURSDAY
Playwright & Songwriter Michael Mitnick
Thu, Mar 11, 8pm
Free. Streaming info at cltc.org/thenextstage
Join City Lights Theatre Company on The Next Stage for a special evening with Michael Mitnick, in conversation with City Lights actor and sound designer George Psarras. Michael writes for stage, film and television, as well as music and lyrics. His songs have been sung on Broadway, at Lincoln Center and on HBO, and his words have been spoken by Julianne Moore, Benedict Cumberbatch, Ben Feldman and Taylor Iman Jones. He's also a City Lights associate playwright and a longtime friend of the company having had a couple of his plays premiered on the City Lights stage.
You're Out! Comedy In Your Car with Tom Clark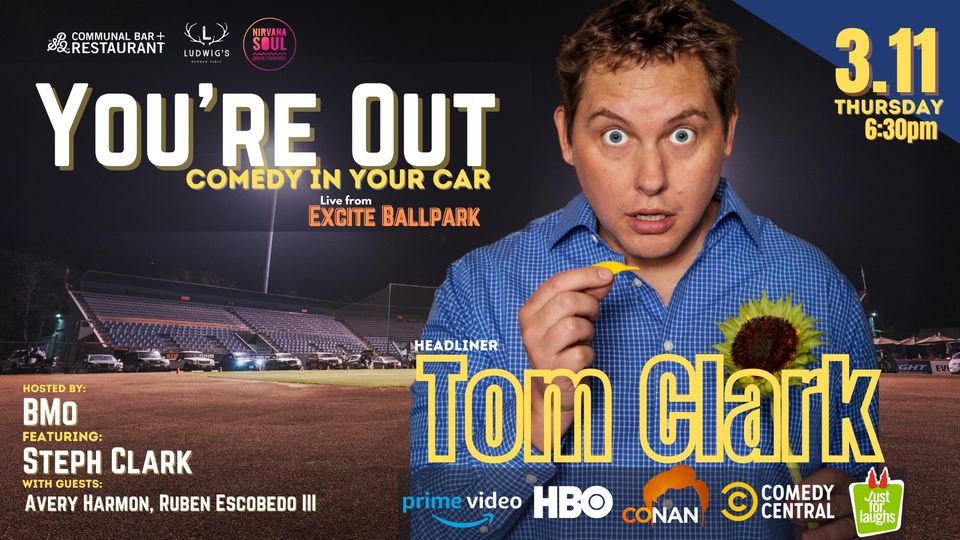 Thu, Mar 11, 6:30pm
Excite Ballpark, 588 East Alma Ave, San Jose
Ticket link and info at Facebook
Comedian Tom Clark has appeared on HBO, ABC, Conan, Late Late Show, and Comedy Central's Premium Blend—but it's likely that this will be the first time he's performed on a pitcher's mound in the middle of a baseball diamond for an audience sitting in their cars. Presented by Excite Ballpark and hosted by BMo, with comedians Ruben Escobedo III and Avery Harmon. Note: Tickets and food packages tend to sell out due to limited capacity.
FRIDAY
Reopening | San Jose Museum of Art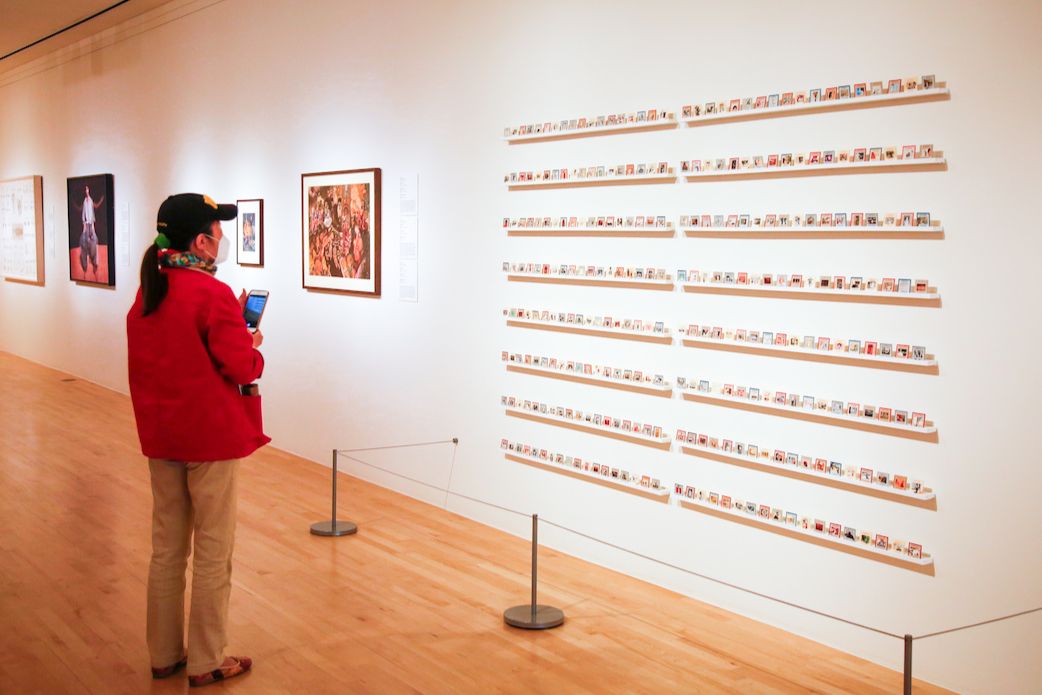 Fri, Mar 12, 11am–Noon* and Noon–5pm
SJMA, 110 S Market St, San Jose
Tickets and info at sjmusart.org
In-person event: masks and social distancing required! Our own two-story wonderland of international art and history reopens this Friday. With a variety of exhibits having very little audience this past year, SJMA is happily adding unlocked doors to its program. *First hour for the most vulnerable.
Portraits of the Past: Women in the
Santa Clara Valley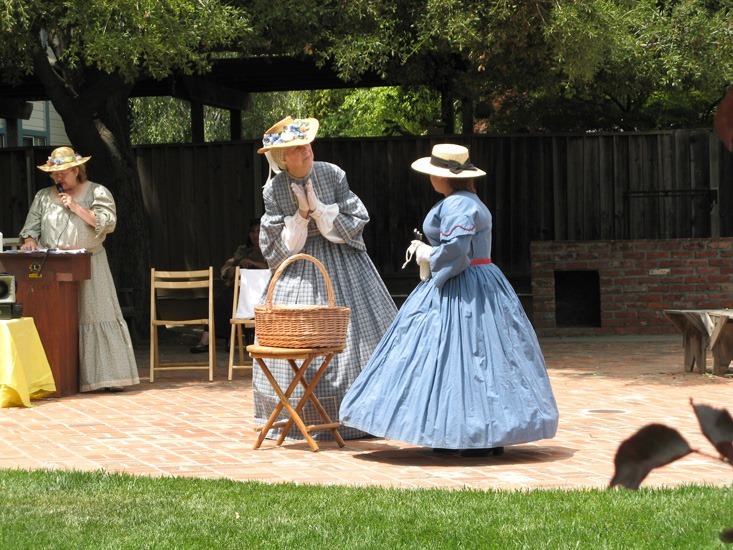 Fri, Mar 12, Noon | $7
History Park, 635 Phelan Ave, San Jose
Ticket link and info at Facebook
History San Jose presents this program of vignettes of notable women throughout the history of the Santa Clara Valley. Reserve your tickets for this fun, fascinating and informative look at the women whose stories have helped to make this region an more interesting place.
SATURDAY
Art 101: Writer's Workshop | Janice Lobo Sapigao and Michael Sagum
Sat, Mar 13, 1pm–3pm | $10–$15
RSVP and info at sjmusart.org
Presented by San Jose Museum of Art, our county poet laureate Janice Lobo Sapigao is teaming up with visual artist Michael Sagum for a workshop exploring poetry writing in the ekphrastic tradition of creating poems in response to works of art. This series of workshops explores the use of art as a starting point for writing.
One Hour Teen Art Project Class
Sat, Mar 13, 2pm–3pm | $45 per class
Tickets at Eventbrite
A virtual class led by the brilliant folks at School of Visual Philosophy to help pique the artistic interests of young people while also guiding them in the practice of concept creation, composition, problem-solving, time management, observational skills and color theory. Classes and art kits on sale.
SUNDAY
Alum Rock Village Farmers' Market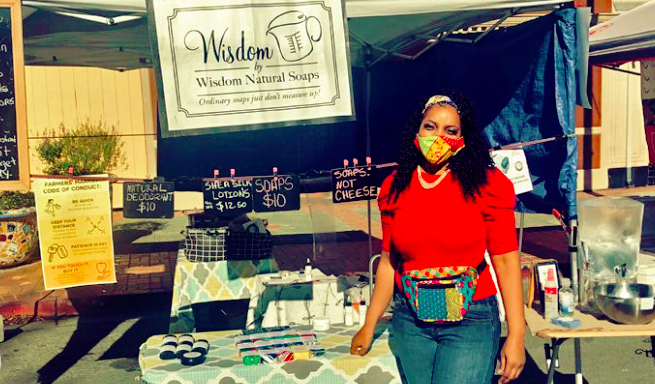 Sun, Mar 14, 8am–1pm
James Lick High School, 23 N White Rd, San Jose
More info and vendor list at pcfma.org
Open for business every Sunday, year-round, the Alum Rock Village Farmers' Market features dozens of vendors, including soaps, seafood, flowers, incredible kettle corn and much more. This is an in-person event, so masks and social distancing are required. Supporting farmers' markets puts goods on your table and on the vendors' tables. Charmers helping farmers!
MONDAY
Free Groceries | Drive-Thru Food Distribution
Mon, Mar 15, 10am–Noon
Mexican Heritage Plaza, 1700 Alum Rock, San Jose
More info at schoolofartsandculture.org
In-person event: masks and social distancing required! Touchless distribution of food for those in need every first and third Monday of the month from 10am to noon, in partnership with Second Harvest Food Bank