Youth Poet Laureate Search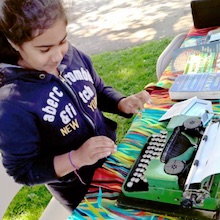 Do you know a poetic teen? A lyrical pre-adult? A philosophical post-tween? Our Poet Laureate Janice Lobo Sapigao has launched the county's Youth Poet Laureate Program and wants submissions from any 13-18 year-old interested in representing Santa Clara County. The first-ever youth laureate honorary title will last one year and comes with a $1,000 cash prize and a deal to publish a chapbook of collected poems. More information and the application portal can be found at sccyouthlaureate.com. We are looking forward to the inspiration that only young writers can provide.
WEDNESDAY
STAGE: The Jewelry Box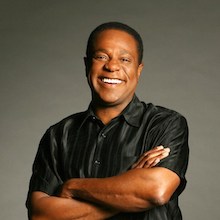 Streaming Dec 9-25
Filmed on stage at the San Francisco Playhouse and streamed through the holidays, Brian Copeland's play tells the true story of the first time he bought his mother a Christmas gift at six years old. This heart-warming tale is accessible via electronic ticket at patron pricing.
TALK: Jenna Wortham & Kimberly Drew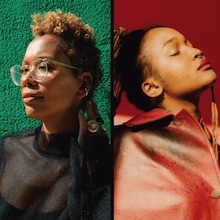 Wed, Dec 9, 6pm
Free. Presented online by City Arts & Lectures, authors Kimberly Drew and Jenna Wortham discuss their new book <i>Black Futures</i>, answering the question of what it means to be Black and alive today. Black Futures includes a patchwork of collected images, stories, recipes, memes, poetry and so much more. Moderated by the inimitable Ashley C. Ford.
THURSDAY
It's A Wonderful Life: A Live Radio Play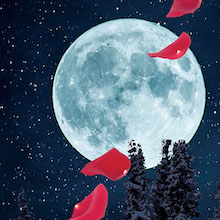 Live Streaming Dec 10-24 at Various Times
Tabard Theatre presents the holiday classic about George Bailey and his encounter with an angel named Clarence one fateful Christmas Eve. Watch the live presentation adapted by Joe Landry from the screenplay by Frances Goodrich, Albert Hackett, Frank Capra & Jo Swerling. Directed by Jonathan Rhys Williams. Choose your own pricing.
Semi-Annual Affordable Art Show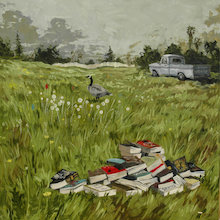 Wed-Sat at Various Times
JCO's Art Haus, 805 University Avenue #E, Los Gatos
In-person event: masks and social distancing required! While you can attend this sale in person, you can also shop for the comfort and safety of your own home. You will find dozens upon dozens of beautiful works of art from so many beloved Bay Area artists that the most difficult part will be choosing. Free, unless, of course, you buy some art. Sheesh.
FRIDAY
22 Annual Fantasy of Lights Drive-Through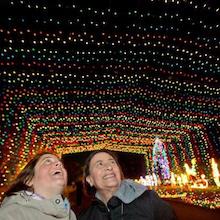 Dec 11-30, 6pm-9pm
Vasona Lake County Park, 333 Blossom Hill Rd, Los Gatos
In-person event: masks and social distancing required! Fantasy of Lights is a spectacular 1.5 mile drive-through extravaganza of Holiday Lights and Displays for the entire family. $20 per vehicle. Advanced ticket purchase required.
SATURDAY
RECEPTION: A Pairing in India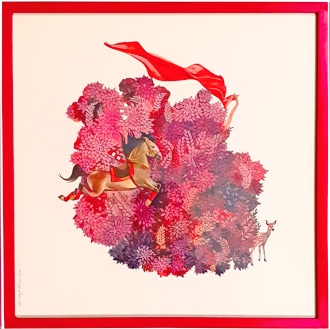 Sat, Dec 12, Noon-8pm
Gallery 1202, 7363 Monterey Street, Gilroy
Free. In-person event: masks and social distancing required! Also online as a 3D experience. Celebrating the works of Ritu Sinha and Binay Sinha, Gallery 1202 presents, A Pairing in India, a two person show featuring the dynamic, multi-panel works on paper by the duo from New Delhi, India. The exhibit will feature work from 2018 to works recently completed during the 2020 pandemic, dealing with issues ranging from political rights of women's bodies, genocide, urbanization, and separation from nature.
SUNDAY
The Next Stage: Scenes from Alabama Story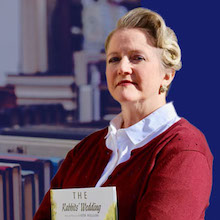 Sun, Dec 13, 7pm
Online and free. City Lights' Next Stage reunites the cast and director of Alabama Story, Kenneth Jones' 2018 hit play set in 1959 about an heroic librarian who made headlines when she stood up to a segregationist politician and defended a controversial children's book – one in which a black rabbit marries a white rabbit. Tune in to watch the cast reenact excerpts and scenes, while discussing the production and its impact.
Geminid Meteor Shower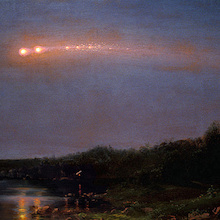 Sun-Mon, Dec 13-14, 7pm-5am
Wherever you are!
Outside your home and free. One of the most anticipated cosmic events to take place this year. This one's as free as it gets. According to EarthSky, you might catch a Geminid meteor anytime this week, as the shower builds to its peak this Sunday night and into Monday morning.
MONDAY
Adult Variations Ballet Workshop
Mon-Fri, Dec 14-18, 5:30pm-6:30pm
Tickets: amilia.com
Join New Ballet School's Company Artist Kaitaro Kodama and learn a fun ballet variation. Spend the week learning and perfecting a classic ballet variation. For Adult and Teen students with some ballet experience and New Ballet students, levels 4A and up. Class will consist of a ballet technique warm up followed by variation coaching. Recommended to be performed on flat shoes. Workshop will be on Zoom.
TUESDAY
On Demand: A Christmas Carol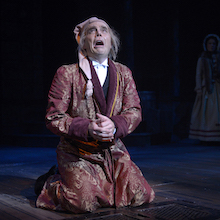 Dec 15-Jan 3, 2021, on Demand
Tickets: cltc.org
Online. Mark Anderson Phillips has 2020'd the Christmas classic and is playing all the necessary parts. Phillips has recorded his performance alone at home with director Lisa Mallette and City Lights designers at a safe social distance and over. The uplifting spirit of A Christmas Carol transcends all distances. $10 to $30 to view.