Winter Boardwalk
I am always trying to find events that will get folks out of the house, but also keep folks safe. In the past, I've sent readers to a variety of summer events at the Santa Cruz Beach Boardwalk, but this may be the first time I've recommended that folks walk a winter 'walk. Having spent a lot of time in Germany, I've seen a number of Christmas markets over the years. If you've never seen one, imagine a festively decorated village square with a variety of booths selling hot beverages and foods, candied nuts and treats and more crafts than you can shake a frankfurter at (only as a means of staying warm). This would be a very close cousin to what the Santa Cruz Beach Boardwalk has in store for us through January 3, 2021. Visit bit.ly/boardwalk1204 for more info and safety guidelines.
Being an in-person event, masks and social distancing are required for entry. Stay warm and stay vigilant, South Bay, and stay festive and safe!
WEDNESDAY
Red Dirt Poetry Presents Geoff Kagan Trenchard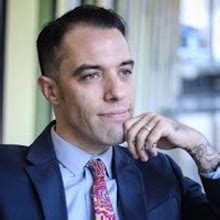 Wed, Dec 2, 6pm Pacific
One of the few beauties of being stuck at home is our access to events thousands of miles away. My dear friend Geoff Kagan Trenchard, poet and New York attorney for those in most dire need will be performing an online set of poems for Red Dirt Poetry. A former San Joser, Geoff was pivotal in getting me on stage back in the '90s. In my touring days, RDP truly was Oklahoma City's Home For Wayward Poets and they still are today, in OKC and beyond. Geoff and Red Dirt are a perfect combo this Wednesday.
THURSDAY
Tourettes Without Regrets: F. This Year!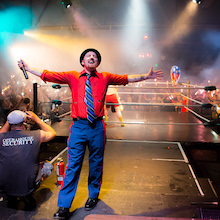 Thu, Dec 3, 7pm–10pm
Online. Huffington Post calls it "one of the best underground performance art shows in America." Tourettes Without Regrets is certainly the Bay Area's most infamous variety show. Ringleader Jamie DeWolf wants to end 2020 early with the final show of the year. Come for the burlesque, rap battle, comedy sketches and dirty haiku contest, stay for the debaucherous fun. Suggested donation $10–$15.
Taimane: Live From Home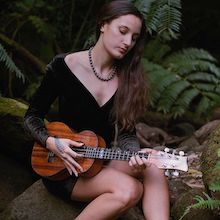 Thu, Dec 3, 7:30pm
In her young life, Taimane has made a career out of playing beloved songs and original tunes on her ukulele. She has performed internationally and toured extensively throughout the U.S., but this Thursday she'll be playing live from her home in Hawaii. Presented on Facebook Live by San José Jazz.
FRIDAY
The Holiday Family Sing Along
Fri, Dec 4-6, 11-13, Various times
A virtual Homebound Cabaret Series, Holiday Family Sing Along bonds Palo Alto Players family with yours during the holiday season. No matter how you celebrate the days between now and the new year, you'll be delighted to join in the festivities that are hard to deny, especially when everyone around you is joining in the chorus provided by PAP. Tickets per household.
SATURDAY
Love District Live Streamed at Art Boutiki
Fri, Dec 5, 8pm
One of San Jose's most resilient and reliable live bands, Love District ties electronic music's past with the passion of today's pop and rock. If you ain't moving in some way to the perfectly live sounds coming from their amps, I worry about your pulse. This band is fantastic. Registration required, tickets are pay-what-you-can.
9th Annual Red: Native Outdoor Market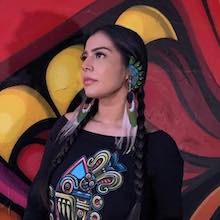 Sat-Sun, Dec 5-6, 11am-5pm 
ConeXión To Community, 749 Story Rd, Ste 10, San Jose
In-person event: masks and social distancing required! Brought to you by ConeXión To Community and Tochtli Cultural Wear, a clothing line dedicated to creating a brand that represents the Native Cultures of Mexico. This social distance marketplace looks to expand the crafts and wears of authentic makers into the San Jose community.
SUNDAY
Misner & Smith Live from Tabard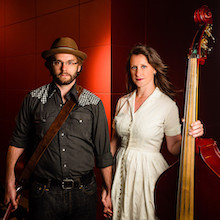 Sun, Dec 6, 6pm
https://www.tabardtheatre.org/vbotickets/?eid=48154
Tabard Theatre presents Misner & Smith streaming online. This powerful California folk and rock duo will leave you impressed and smitten with their powerful harmonies, soulful songwriting and poetic storytelling. Tickets are priced per household.