Storytime For Everyone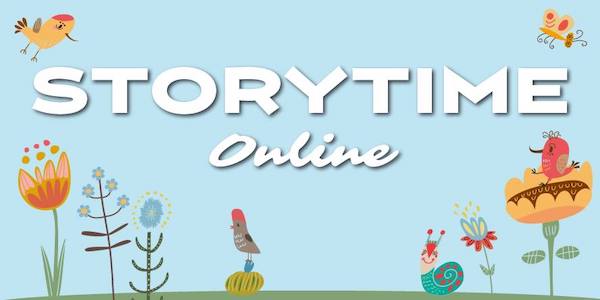 Throughout most of 2020, Santa Clara County Library District has been turning to Facebook Live to bring storytime to life in a variety of languages for everyone to enjoy. Events run Mondays through Saturdays and include Bedtime Storytime on Tuesdays at 7pm, stories in Spanish on Thursdays at 11am and in Mandarin at 11am on Fridays. There are stories for babies and stories for school-aged children. Reading to kids is one of the kindest things an adult can do. Follow them on facebook.com/sccld and be sure to check out their events page for a complete list of their upcoming storytimes and more. Stay warm, snuggled and safe, South Bae! I miss you!
---
Berkeley Poetry Slam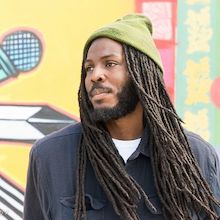 Wed, Dec 16, 8:15pm
Free. More info at Facebook
Writing workshop at 7pm. One of the longest running poetry slams in the country welcomes Donté Clark, one of the Bay Area's most prolific poets and actors. He published his first collection of poetry in 2018, titled Knowfreedom available on Amazon, and he is currently working on his next collection titled The Times We Lived, available February 2021.
Stage: Songs For A New World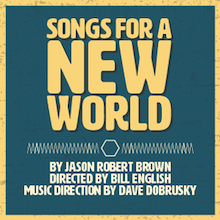 Wed-Thu, Dec 16-31
Tickets at sfplayhouse.org
The first musical from Tony Award winner Jason Robert Brown (Parade, Bridges of Madison County), this moving collection of powerful songs examines life, love and the choices that we make. Featuring John Paul Gonzalez, Cate Hayman, Rodney Earl Jackson Jr. and Katrina Lauren McGraw. Directed by Bill English. Household pricing for all viewers.
THURSDAY
Garden Lights: Holidays at Filoli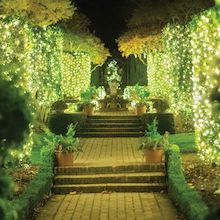 Dec 17-Jan 3, 10am-8pm
Filoli, 86 Cañada Road, Woodside
Tickets at filoli.org
In-person event: masks and social distancing required! The beautiful gardens of Filoli in Woodside are a bit of well-known secret throughout the peninsula. Now covered in lights, taking a stroll through the garden is one of the most romantic things one can do with their partner—or by themself—this holiday season. Advanced purchase required. Tickets go fast.
Global Dance Party
Wed, Dec 18, 6:30pm-7:30pm
Free registration at Eventbrite
Shake off the stresses of 2020 and move to music from around the world, right from your own home at Third Thursday: Global Dance Party! Join San José Museum of Art and Mosaic Silicon Valley for a holiday dance party featuring music and dance compositions from across the globe. Learn dance moves from master choreographers Running Gao (K-pop), Srividya Eashwar (Bhangra, Bollywood), and Maria Basile (Latin dance).
FRIDAY
Closing: Downtown Farmers' Market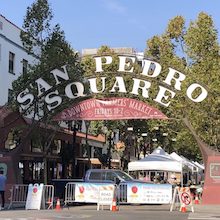 Wed, Dec 18, 10am-2pm
Across from San Pedro Square, San Pedro St, San Jose
More information at sjdowntown.com
In-person event: masks and social distancing required! Free parking in the Market & San Pedro Square Garage. The final Downtown Farmers' Market for the season is a good spot to peruse farm fresh goodies and a number of vendors who may have the perfect gifts for the holidays. More info online.
Pianist Vyacheslav Gryaznov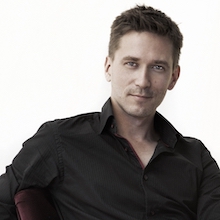 Fri-Mon, Dec 18-21
Tickets at steinwaysociety.com
In this recorded concert, Vyacheslav Gryaznov plays some of the most beloved music ever written for piano, featuring pieces by Monteverdi, Grieg, Bach, Beethoven-Liszt, Mahler, Debussy and Ravel. Gryaznov thrilled the audience in his West Coast debut with the Steinway Society in 2016, receiving three encores. Household tickets are $20.
Winter's Gifts: Treasures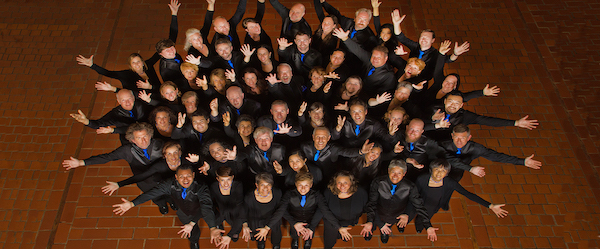 Sat, Dec 19, 7pm
Tickets at feelitlive.com
Presented by The Choral Project, the highly acclaimed Silicon Valley-based choir performs its annual holiday concert with the critically acclaimed San José Chamber Orchestra. Winter's Gifts is a celebration of the holiday season as told through the artistry of musicians from The Choral Project and the San José Chamber Orchestra. This year's theme is treasures, featuring a socially distant and safely recorded rendition of Ola Gjeilo's "Across the Vast Eternal Sky." Photo: RR Jones Photography
Black Laughs Matter: Virtual Comedy Show
Sat, Dec 19, 8pm
Tickets at Eventbrite
Presented by SF Fun Cheap, this virtual comedy show will feature some of the Bay Area's top African-American comics. The live comedy scene has been devastated by the closure of all of the comedy clubs, so if you'd like to support black comics, RSVP for a special Black Laughs Matter online comedy show live from San Francisco. Hosted by Terry Dorsey, comedian and actor originally from Chicagoland and now in the Bay Area. His comedy storytelling and social commentary was featured on BET's Comicview.
SUNDAY
Philby and Katie present Christmas Spectacular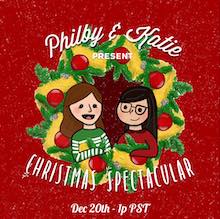 Sun, Dec 20, 1pm
Free on Facebook Live
Musicians Katie and Philby will play harp and flute and make you feel like you are in a winter wonderland from their home to yours. This is going to be adorably necessary.
An Evening with Theater Critic Lily Janiak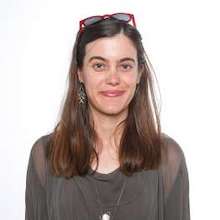 Sun, Dec 20, 7pm
Free at cltc.org/thenextstage
The Next Stage host Rebecca Wallace will interview Lily about her life and role as a theater journalist. Lily will also share recommendations for upcoming shows and events, and tell us what shows she's loved in this challenging year for the arts. As always, everyone is invited to join in the audience Q&A, whether it's via your camera or your Zoom chat window.
MONDAY
Drive-Thru Food Distribution
Mon, Dec 21, 10am–Noon
Mexican Heritage Plaza, 1700 Alum Rock, San Jose
More info at Facebook
In-person event: masks and social distancing required! Touchless distribution of food for those in need every first and third Monday of the month from 10am to noon, in partnership with Second Harvest Food Bank. Registration takes place in the King Road parking lot, followed by food pick-up in the Alum Rock parking lot.
TUESDAY
Roaring Camp: Winter Wonderland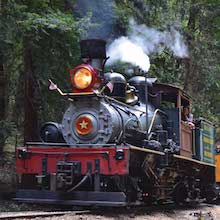 Tue-Wed, Dec 22-23,
Roaring Camp, 5401 Graham Hill Rd, Felton
Tickets at roaringcamp.com/events
In-person event: masks and social distancing required! Get in the holiday spirit by bringing your family to ride the Redwood Forest Steam Train to Bear Mountain. After your trip head over to the Winter Wonderland walk through at Bret Harte Hall. Pass through festive decorated trees and Christmas scenes on your way to see Santa Claus. Greet Santa from a safe distance and pick up a cup of cocoa to warm up in our picnic areas on your way out. Roaring Camp is following strict and current Covid-19 regulations and proper social distancing.