Drive-In Movies at Roaring Camp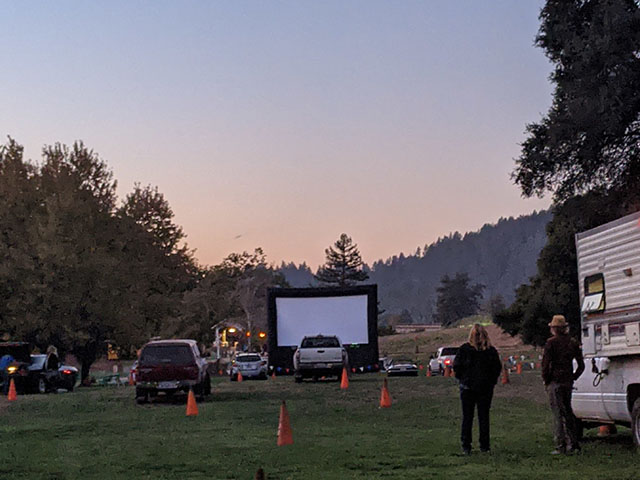 Roaring Camp is roaring back with some of your favorite family friendly movies. Watching movies at the drive-in has never been more beautiful than when you're surrounded by redwood forest. Beginning the day after Christmas and on through New Year's Day, Roaring Camp will be screening a different movie every night, from the new Star Wars trilogy, to Frozen II, to Hook and Shrek. Masks and social distancing are required when outside of vehicles. Screenings begin at 5:30pm and admission is $40 per vehicle. Advanced purchase highly recommended. Arrive early for the pick of the best parking spots. On a personal note, I wish you all a happy solstice, a merry Christmas and the most peaceful holidays possible.
---
Stage: Jane Austen's Persuasion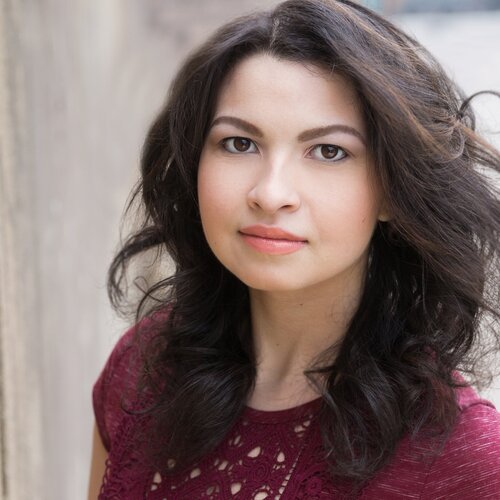 Wed-Sun, Dec 23-27
Tickets at thestage.org
San Jose Stage Company presents a virtual revival of its 2013 World Premiere of Jane Austen's Persuasion. Razor sharp and laced with irony and wit, Austen's passionate characters must negotiate a complex code of conduct to survive and ultimately achieve their ends. Link includes detailed streaming instructions. Pictured: Cast member Maya Malan-Gonzalez.
Diablo Ballet's The Nutcracker Suite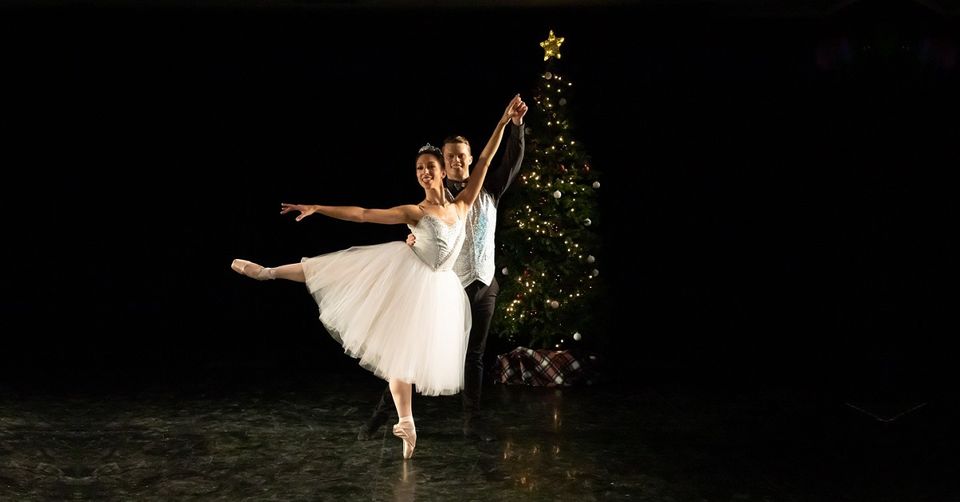 Wed, Dec 23, 6pm
Tickets at lesherartscenter.showare.com
Back by popular demand, Diablo Ballet presents an encore virtual performance of Julia Adam's smash holiday hit, The Nutcracker Suite. Join Diablo Ballet for a local twist on the timeless holiday classic when the Diablo family and their daughter Clara check into the Nutcracker Suite at the Fairmont Hotel on Nob Hill for Christmas Eve. This whimsical ballet captures the magic and anticipation of the holidays that will be sure to delight every member of the family.
THURSDAY
Music in the Air: 24th Annual Holiday Jam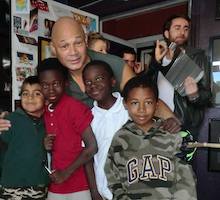 Thu-Sat, Dec 24-26, 6pm-9pm
Free. More info at Facebook
Narada Michael Walden Foundation presents "Music in the Air" their 24th Annual Holiday Jam, a three night, virtual celebration in support of music education for kids. This year's event will feature the world premiere of a brand-new Christmas song from Narada featuring the Foundation Singers.
FRIDAY
36-Hour DJ Marathon with Michael Bricker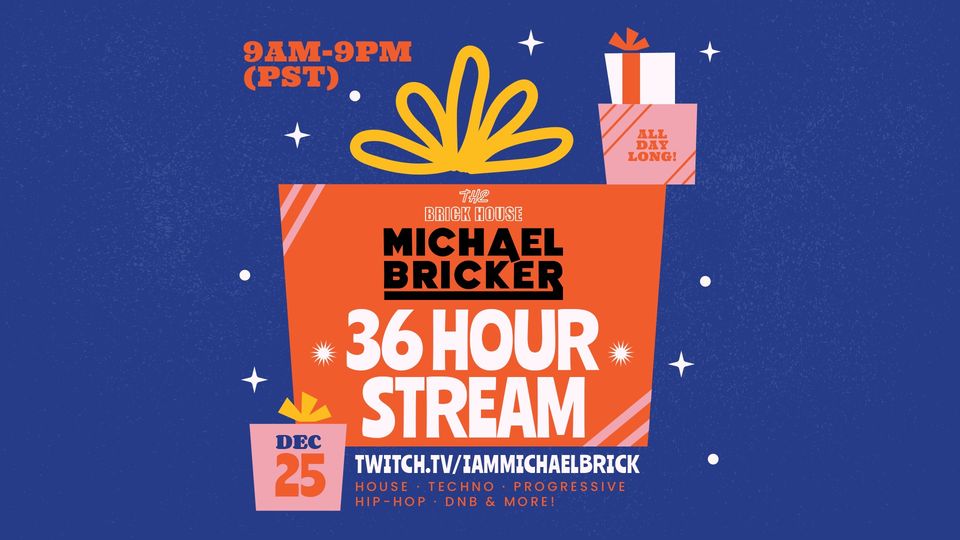 Fri-Sat, Dec 25-26, starting at 9am
Free. More information at Facebook
Join Michael this Christmas morning as he live streams his 36-hour marathon DJ set on Twitch. A gifted DJ whose multifaceted sonic palette is matched with a keen sense of curation, San Francisco's Michael Bricker has amassed a loyal and growing fanbase throughout the Bay Area and beyond with mesmerizing sets around the city's top nightclubs and festivals. More info online.
A Christmas Carol: On Air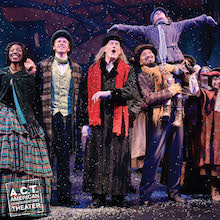 Christmas Day
Listen on demand at act-sf.org
American Conservatory Theater has reimagined the holiday classic as a spatially-designed radio play for our virtual era, and adapted from the critically-acclaimed San Francisco stage production seen by over half a million theatergoers. A Christmas Carol: On Air invites you and your household to gather together to take in this timeless story of optimism and humbugs, memories and redemptions, spooky presents and hopeful futures.
SATURDAY
Farmers' Market Sunnyvale Downtown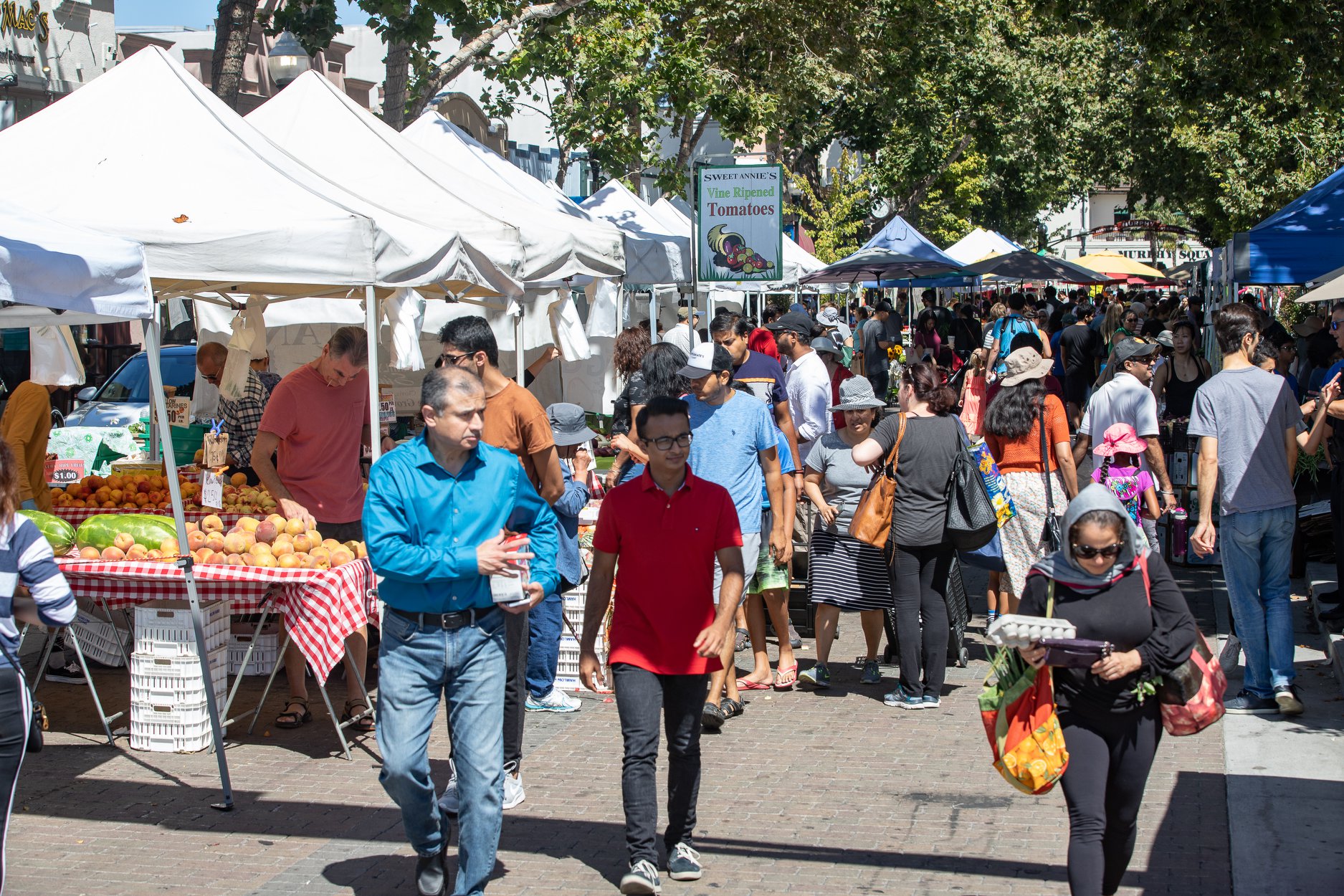 Sat, Dec 26, 9am–1pm
At W Washington Ave & S Murphy Ave, Sunnyvale
More info at uvfm.org
In-person event: masks and social distancing required! Today is the day to prepare for The Time After Leftovers! Downtown Sunnyvale's year-round farmers' market is going strong every weekend. By shopping there you are directly supporting farms, families and the local community. Be safe.
Dope Show's Zoom Comedy Night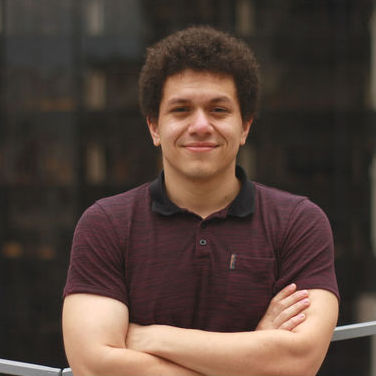 Sat, Dec 26, 7pm
RSVP for free on Eventbrite for Zoom link
The day after one of the more uncommon Christmases in our lives? You could probably use a laugh or two. This show promises a slate of hilarious comedians from all over the country every Saturday night. Featuring comedians from late night TV, Netflix, Viceland, and more! Hosted by Murahd Shawki (SF Sketchfest), an Egyptian comic making a huge splash in the Bay Area comedy scene.
SUNDAY
Wintersongs Community Sing
Sun, Dec 27, 11am-12:15pm
Tickets by donation at Eventbrite
Kitka presents a very special virtual community sing with special guest song leaders Melanie DeMore and Moira Smiley. The women in Kitka are fearless sonic explorers, and you can hear their intrepid spirit in every haunting song. For four decades, the nine-woman Oakland ensemble has developed a vast, breathtaking repertoire of traditional songs from the Balkans, Caucasus and Slavic lands, as well as new material composed for the group drawing on those traditional vocal practices. Learn more about Kitka at Kitka.com.
MONDAY
Art Adventure: Manuel Neri, Joan Brown and Bay Area Figurative Movement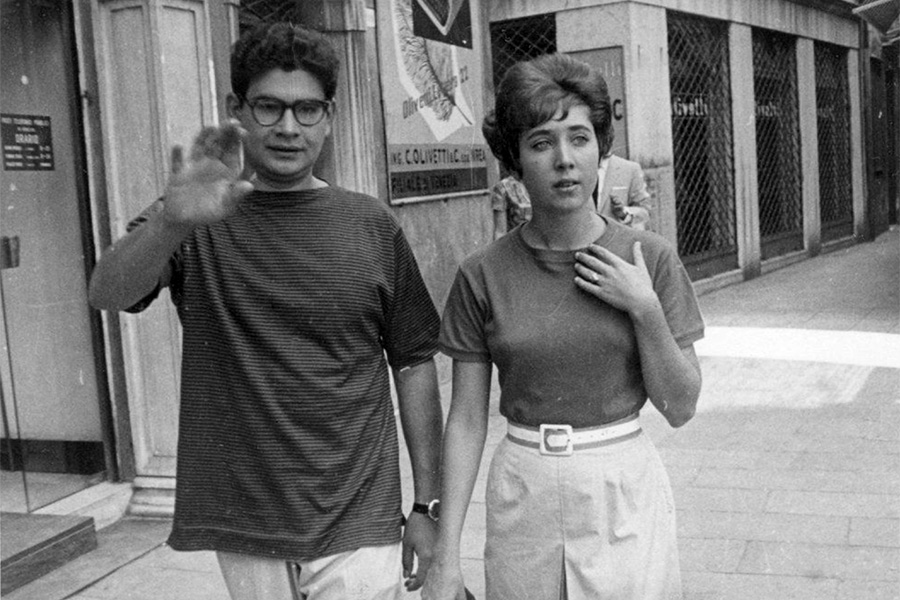 Mon, Dec 28, 1pm-2pm
More info at sfcommunityliving.org
Join museum guide Rodney Paul as he discusses the works of Manuel Neri and Joan Browan, central figures in the Bay Area Figurative Movement of the 1950s and 60s. While their marriage was brief, their influence and impact on each others works is evident. Hosted by Community Living Campaign. In his tours, Rodney provides information to help viewers mine the artworks for meaning based on their own experiences and perceptions. He will be joined by museum guide Drucie Belman.