Choruses, Canvases and Chapters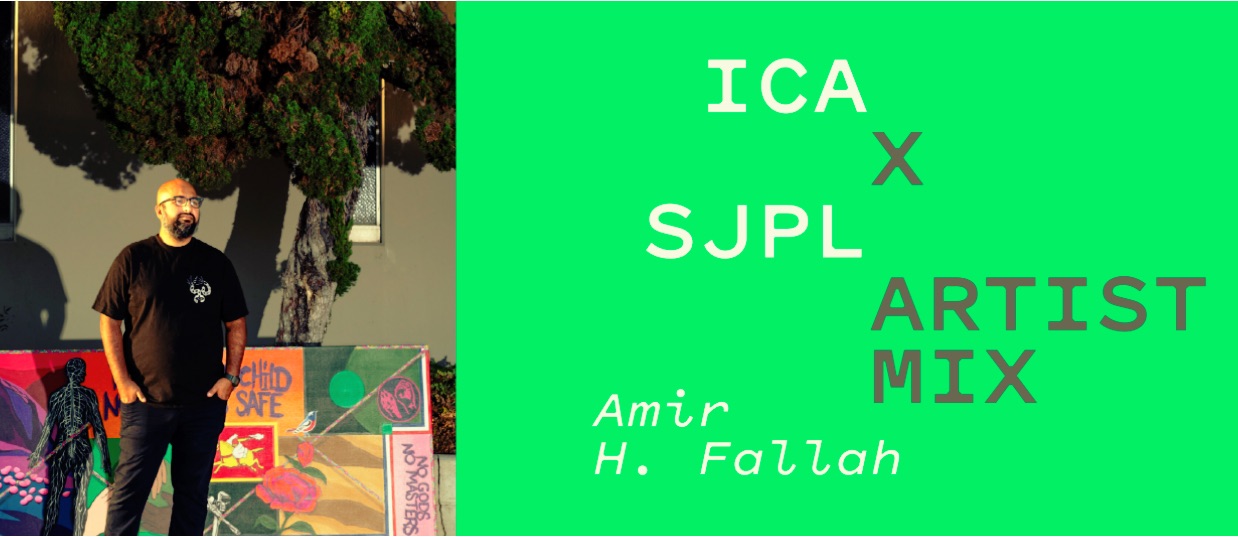 I love it when organizations collaborate! L.A.-based Iranian-American artist Amir H. Fallah has the distinct pleasure of curating the first ICA X SJPL Artist Mix—a collaboration between the Institute of Contemporary Art San José and San José Public Libraries. The ICA San José invites artists to take a new twist on the traditional book club by compiling a list of the books, albums and cinematic releases that have helped to influence and motivate their artistic discipline. Many of the titles are available to check out at San Jose Public Library. Read, listen and watch along with others. Over the next two months, ICA, SJPL and SJSU will offer engaging online conversations on the selected works. More information at bit.ly/icasjplmix and sjpl.com. Stay patient and stay safe, South Bay. We will be together soon.
---
WEDNESDAY
Oakland's ASTU at Art Boutiki
Wed, Mar 24, 8:30pm-9:30pm | Free
More info at artboutiki.com
"If Frank Ocean and Sade had a baby, ASTU would be it. A blend of retro-soul, nineties R&B pastiche, and new wave-inspired synth-pop." ASTU brings sensuality, sexuality, and identity into an East Bay take on R&B, but you cannot pin her to a specific style. Get a vibe for her work at astumusic.com and be sure to register at the link up top for this free Art Boutiki show.
THURSDAY
SJMA 2-Part Art at City Lights Theater Company's The Next Stage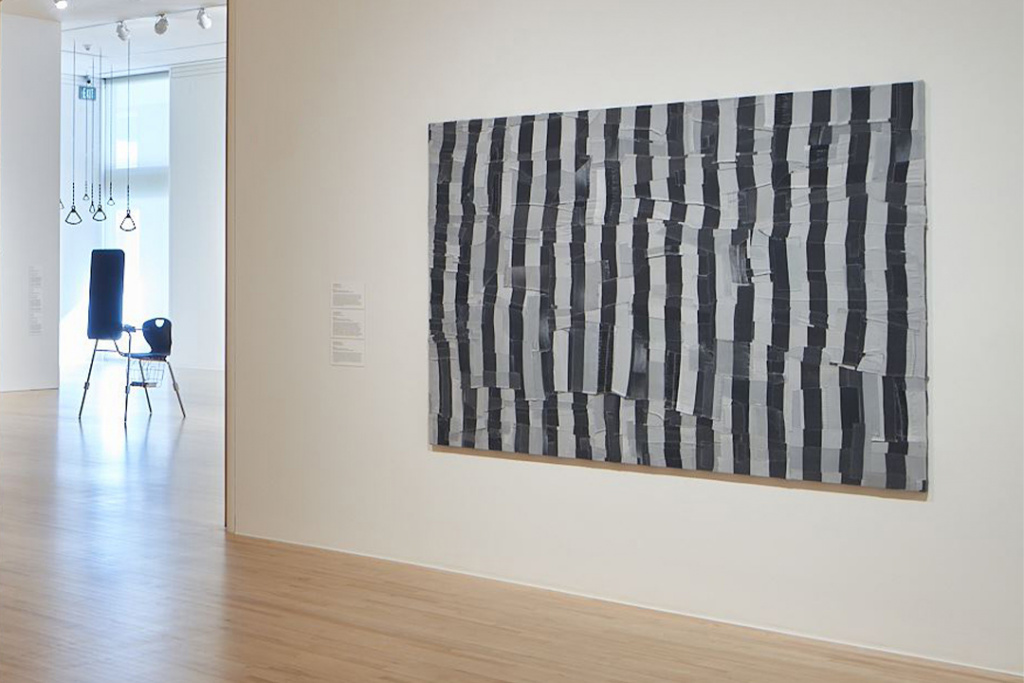 Thu, Mar 25, 8pm-9:30pm | Free
More info at sjmusart.org
In collaboration with City Lights Theater Company's The Next Stage, SJMA is taking a closer look at Hank Willis Thomas' Bars (2017, pictured), from the exhibition Barring Freedom. Join in the discussion on the piece followed by an art project in a virtual open studio space led by San José Museum of Art's Senior Studio Artist Emilio Banuelos.
FRIDAY
Pianist | Alexander Sinchuk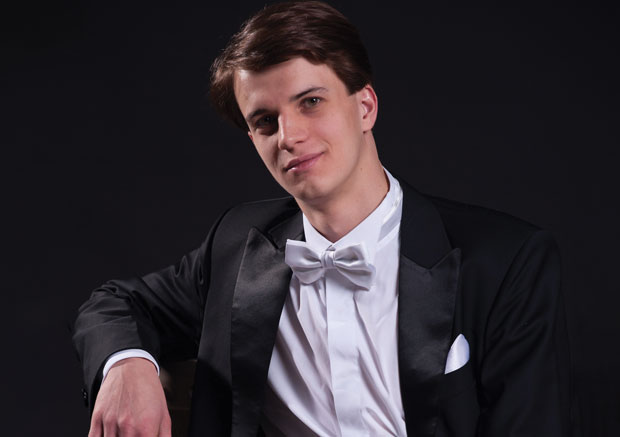 Fri, Mar 26-Mon, Mar 29 | $20-$70
Streaming tickets at steinwaysociety.com
Pianist Alexander Sinchuk makes his Steinway Society debut with a Home Concert Hall performance of music by Chopin and Rachmaninoff, as well as the world premiere of a piece by the Serbian composer Svetislav Božić.
SATURDAY
Boardwalk Open Air Market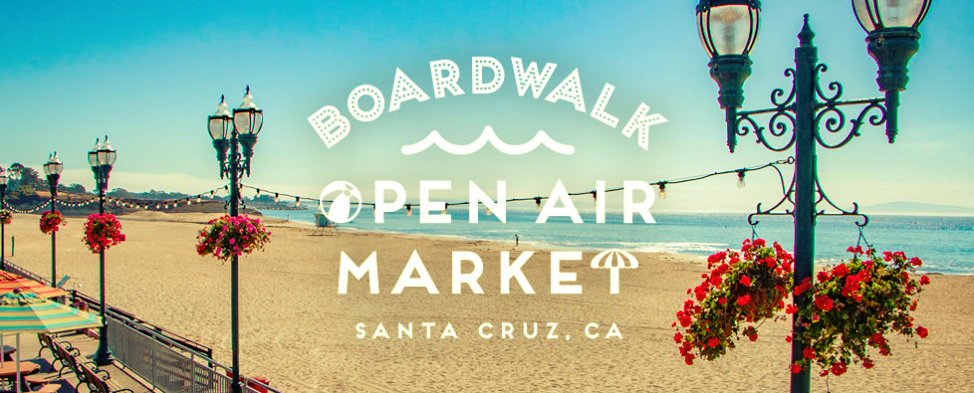 Sat, Mar 27, 11am-5pm | Free
Santa Cruz Beach Boardwalk, 400 Beach Street, Santa Cruz
Vendor Info at beachboardwalk.com
In-person event: masks and social distancing required! With over 30 vendors offering just about everything from candles, to hemp pet products, to self-defense accessories, you will not only find something you are looking for, but you'll be near the beach on what looks to be the warmest Saturday of 2021, so far.
Art 101: Writer's Workshop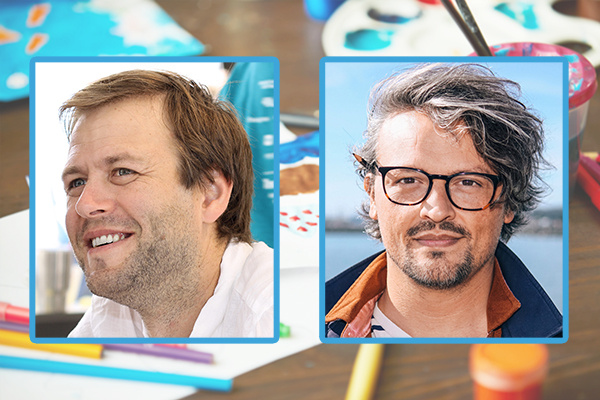 Sat, Mar 27, 1pm-2pm | $10-$15
Register at sjmusart.org
Got a little one with artistic energy you want to inspire? Author Mac Barnett and illustrator Shawn Harris just might have what they need to get their stories and illustrations out and on paper. They'll show kids how to create their own characters and how to write and draw a scene.
Open Air Pop-Up Artisan Market
Sat-Sun, Mar 27-28, 10am-5pm (4pm on Sun) | Free
Pruneyard Shopping Center, 1875 S Bascom Ave, Campbell
More info at Facebook
In-person event: masks and social distancing required! The Open Air Market is returning to Pruneyard! Local arts and crafts vendors will be selling their wares in the Pruneyard Shopping Center in a socially distanced format. Artisan booths will be set up in the parking lot on Campbell Avenue at the Union Avenue entrance nearest the Highway 17 overpass.
SUNDAY
Immersive Van Gogh Exhibit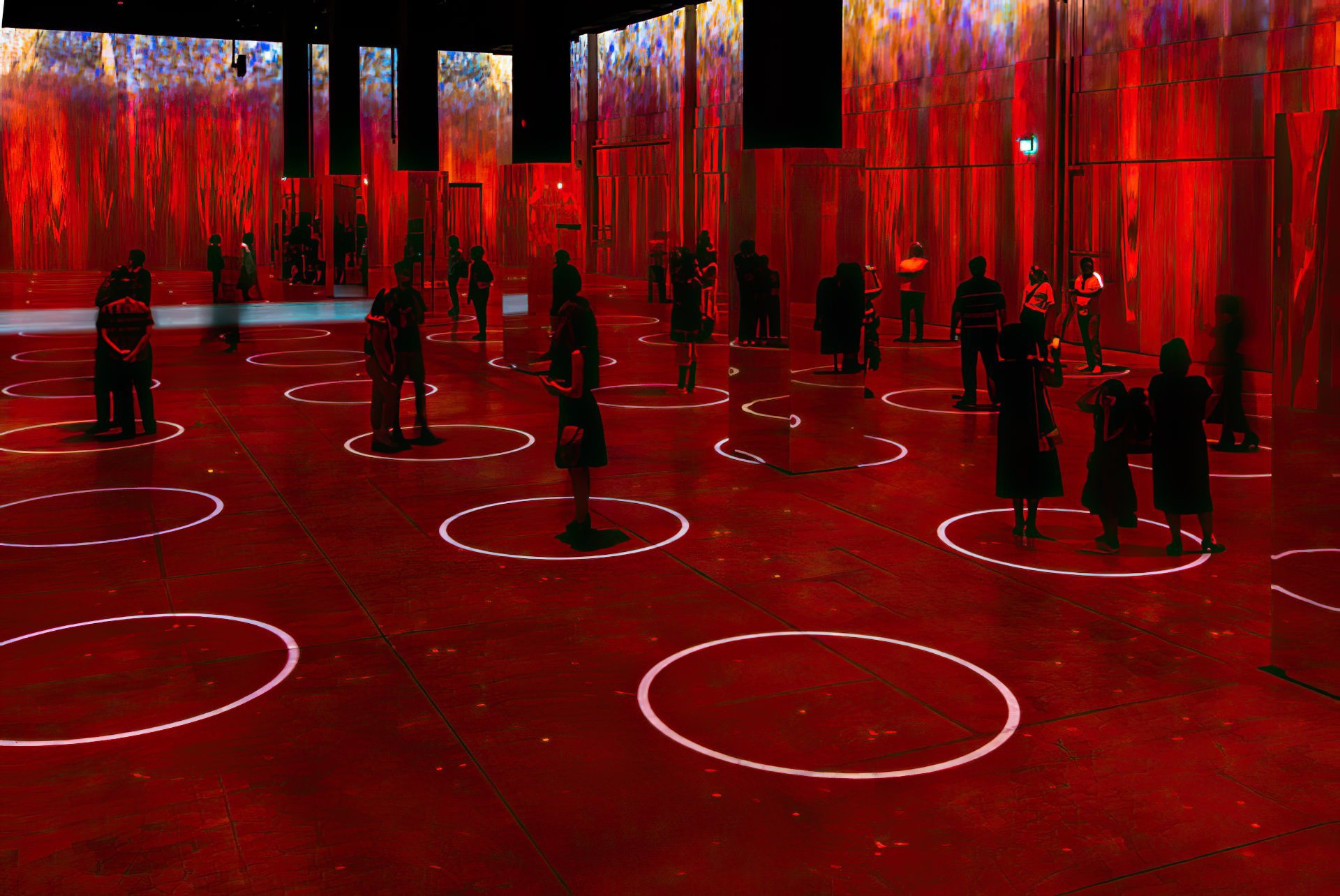 Now through Sep 6, 2021 | $39.99 and up
SVN West, 10 Van Ness Ave, San Francisco
More info at vangoghsf.com
In-person event: masks and social distancing required! Experience Van Gogh in a way that puts you into his work and puts his work onto you. An exhibit for the very modern era and one that works very well during this challenging time. This event follows all state safety protocols and limits the amount of people engaging with the exhibit at every moment.
MONDAY
Red Rock Open Mic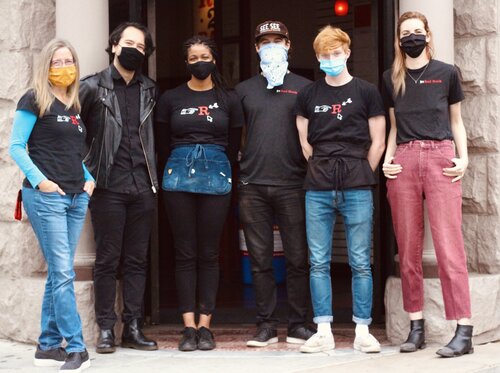 Mon, Mar 29, 6pm-8:15pm | Free
More info at redrockcoffee.com
A Mountain View favorite, Red Rock Coffee has kept its popular open mic going strong every Monday and Wednesday on Zoom. Bring your talents to stage or just sit back and enjoy. Hosted by Jake Wichman, sign up instructions and streaming info at link.
TUESDAY
Stage | Hieroglyph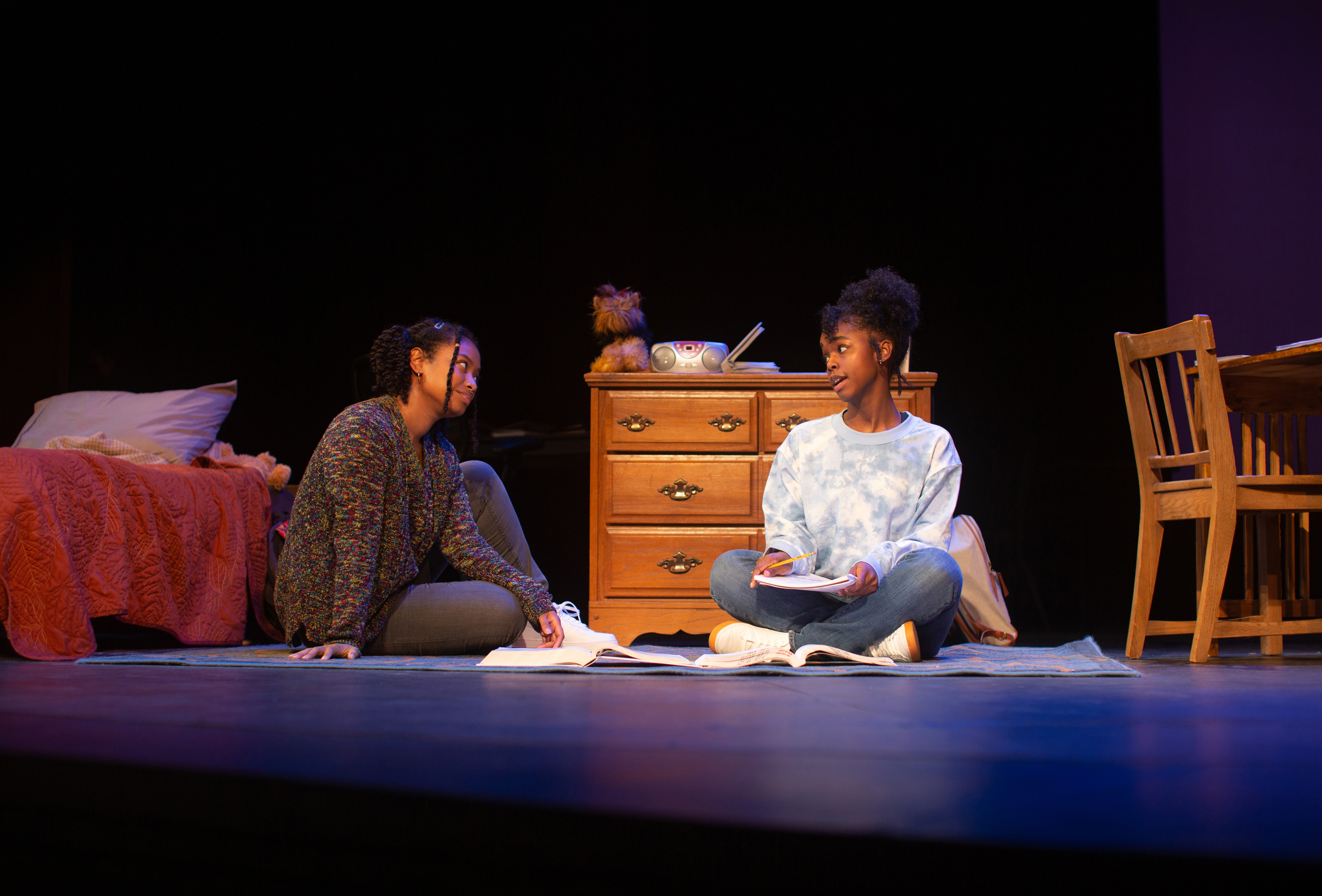 Now through Apr 3 | $15-$100
Streaming tickets at sfplayhouse.org
Involuntarily displaced in Chicago two months post-Katrina, 13-year-old Davis wrestles with the cultural landscape of a new city and school community while secretly coping with the PTSD of an assault at the Superdome. With her mother still in New Orleans committed to the fight for Black land ownership and her father committed to starting a new life in the Midwest, divorce threatens to further separate a family already torn apart. Written by Erika Dickerson-Despenza and directed by Margo Hall. Co-produced by San Francisco Playhouse and Lorraine Hansberry Theatre.