Dozens of arts organizations and community artists and educators have worked together with San Francisco's Youth Art Exchange to facilitate this extraordinary five day summit that aims to explore, engage and inspire creative expression from and for youth. An online culmination of arts education, representation and a living gallery of what's to come from the Bay Area's next generation of artists. Talks and workshops are free, open to the pubic and listed at the link above.
WEDNESDAY
Music Mamas Present Tracy LaBrie
Wed, Nov 25, 7pm
The Music Mamas are committed to bringing their music know-how to kids and teens throughout the South Bay. Their mission is to spread awareness of music's positive impact on human development and society. They could use our support with their first offering: a live virtual performance by local mama musician Tracy LaBrie, bassist/vocalist of Devils in the Detail (@devilsinthedetailbandsj). The event is free, but any donations are welcome and will go to sponsoring two local music students.
Night Before Thanksgiving w/ Noah and The Arkiteks
Wed, Nov 25, 8:30pm
app.gopassage.com/events/noaharkiteks
To say a concert with Noah and The Arkiteks at Art Boutiki Music Hall is a tradition is an understatement and has become one of the most anticipated events in San José. Even with moving this show online, Art Boutiki still provides the best sound possible in the South Bay. Reliably entertaining, Noah is backed up by one of the finest rhythm sections in music, not just in the Bay Area, but throughout the west coast. If you don't bob your head during their performance, you may need to confirm that you still have a head. Free show with registration.
THURSDAY
Light the Holiday Nights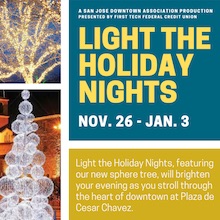 Nov 26-Jan 3, 5pm-10pm
Plaza de Cesar Chavez, San Jose
facebook.com/events/118846509853078
Masks required if attending in person. Beginning this Thursday, Plaza de Cesar Chavez in downtown San Jose will become a night light for those looking to sight the sites of lights. Through the end of this year, folks can drive around or stroll along an illuminated wonderland, with lights in the park's existing trees, more lighted trees brought in for the occasion and sparkling arches, along with a 26-foot-tall holiday tree headlining the stage at the park's north end.
CCC Show: Comedians, Comedy & Cynthia Show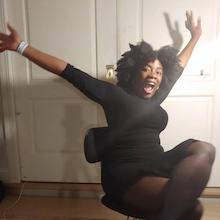 Thu, Nov 26, 7:30pm
facebook.com/events/376610630325089/
Cynthia O is one awesome host, comedian, organizer and human being. She's been hosting The CCC Show (one of the very first pandemic comedy shows online) since mid-March. Her guests are always very entertaining, performing their best jokes while being heckled by other comedians. Talk about signing-up for torture! It's all in good fun and in your house. Zoom info at link.
FRIDAY
Christmas In The Park!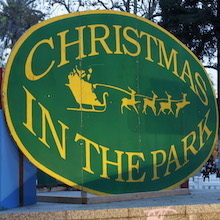 Nov 27-Jan 3, 4pm-10pm
History Park, 635 Phelan Ave, San Jose
This year's Christmas In The Park is now a safe, social distance drive-through being held at History Park (south end of Happy Hollow) in San Jose through January 3, 2021. Reservations are required as admission is limited. $10 per car from 4pm to 5pm, $20 after 5pm. In-person event: Be alert, bring a mask and maintain social distance! Visit link for more information.
Closing: November Art Exhibitions In-Person & Online
Fri-Sat, Nov 27-28, 5pm
Anno Domini, 366 S First St, San Jose
facebook.com/events/3660337677320365/
 Closing exhibits this Friday and Saturday, Anno Domini, KALEID Gallery, Art Ark Gallery and Works/San José are open to limited attendance. All galleries are following Covid-19 regulations very closely.
SATURDAY
Farmers' Market Sunnyvale Downtown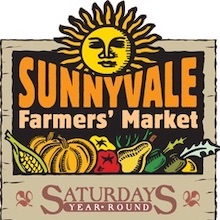 Sat, Nov 28, 9am–1pm
W Washington Ave & S Murphy Ave, Sunnyvale
Do you need to replenish your fridge with healthier options after The Gorge? Downtown Sunnyvale's year-round farmers' market is going strong every weekend. By shopping there you are directly supporting farms, families and the local community. Be safe.
SUNDAY
Dinosaur Adventure Drive-Thru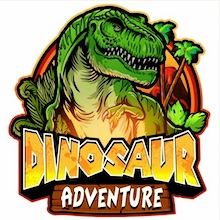 Sun, Nov 29, 9am
Alameda County Fairgrounds, Pleasanton
dinosauradventure.com/bayarea/
Wish you could make like Jeff Goldblum and drive through a park from the Jurassic era? Well, life… finds a way. Brachiosauruses and packs of velociraptors await you and your household. Enter Gate 12 off of Valley Avenue. This is an in-person event: Be alert, bring a mask and maintain social distance!