Across the country, people from all walks of life are observing the annual Trans Awareness Week, culminating this Friday with the Transgender Day of Remembrance. Events and opportunities to learn more and to support the trans community are posted at glaad.org/transweek. Silicon Valley Pride is hosting a Transgender Day of Rememberance Silent Vigil at San Jose City Hall this Friday from 5pm to 8pm. The vigil will hold space to honor our siblings who have lost their lives to hate and violence. Participants should dress warm, wear a mask and practice social distancing. Stay vigilant and stay safe.
WEDNESDAY
Book Launch: Laughing to Keep From Dying [free]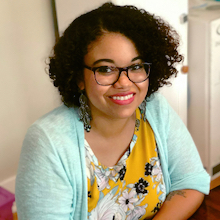 Wed, Nov 18, 4pm
bit.ly/LaughingtoKeepFromDying
Webinar. Join Dr. Danielle Fuentes Morgan for a discussion with W. Kamau Bell about her new book Laughing to Keep From Dying. Dr. Morgan is an assistant professor in the Department of English at Santa Clara University in Santa Clara, California who specializes in African American literature and culture in the 20th and 21st centuries.
Kishi Basi: Live From Home [free]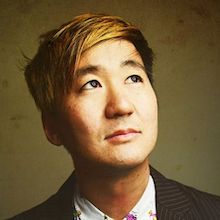 Wed, Nov 18, 7pm
Streaming online. Known for his sweeping film score-like take to music, Kishi Bashi plays this week's San José Jazz's Live From Home session. Basi was a member of the art-rock ensemble Of Montreal and has toured with the likes of Regina Spektor and Sondre Lerche.
THURSDAY
Creative Minds: Binh Danh and Trinh Mai [free]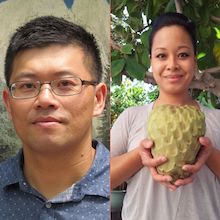 Thu, Nov 19, Noon-1pm
Presented online through San Jose Museum of Art's Creative Minds program, Trami Cron, Executive Director of Chopsticks Alley, moderates a conversation with artists Binh Danh and Trinh Mai. Both artists are featured in Hidden Heritages: San Jose's Vietnamese Legacy. Photographer Binh Danh and interdisciplinary artist Trinh Mai will discuss their work, practices, and careers through the lens of identity, inherited memory, and the immigrant experience.
Screening & Talk: A Christmas in Tent City [free]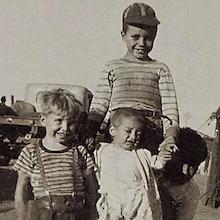 Thu, Nov 19, 5pm
Streaming online. Author and Santa Clara University professor Francisco Jiménez tells the story of his family's rural California roots in a 1940s migrant farm worker camp. This multimedia presentation will focus on their realization of the true gift of Christmas when all they had were each other. "A Christmas Tent City, an award winning short film by SCU professor Michael Whalen captures the reality and humanizes the life and hardships of the Jiménez family in search of a better life."
FRIDAY
The Next Stage: Bennett Roth [free]
Fri, Nov 20, 8pm
Presented online by City Lights Theater, Bay Area tickler of the ivories Bennett Roth brings his blend of hip-hop, jazz and classical to The Next Stage. No stranger to the CLT stage, Roth has also played Yoshi's, Cafe Stritch, San Jose Jazz Summer Fest, Shoreline Amphitheatre and many, many more, but this performance will bring you much, much closer.
I Need Space: Queer Music Festival [free]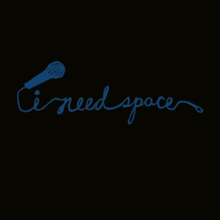 Fri-Sat, Nov 20, 6pm & Nov 21, 6pm
Online. In Chapter 9, the musicians bring you their music from their own homes to yours. Friday's line-up: Tret Fure, Willa Mamet and Cadence Myles. Saturday's line-up: Hannah Cooper, Jade Way and Genesis Fermin. All sets ASL interpreted or live captioned. Tickets $1 and up.
SATURDAY
Drive-In Movies at Roaring Camp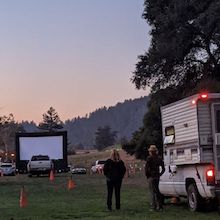 Sat, Nov 21, 8:45pm
In-person event: masks and social distancing required! Roaring Camp is roaring back by showing your favorite family friendly movies, surrounded by the beautiful redwood forest. Dress warm for a live outdoor screening of The Princess Bride at 8:45pm. $40 admission per vehicle.
Nightlife On Mars Comedy Show [free]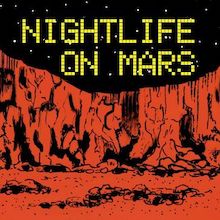 Sat, Nov 21, 7pm-8pm
Online. Named Best Underground Comedy Show by San Francisco Magazine. Nightlife on Mars has been producing live stand-up shows in San Francisco since 2010. Hosted by comedians Joseph Nguyen, Natasha Muse and Red Scott. RSVP for Zoom link.
Do you have a must-see event coming up that should be on this list? Email [email protected]