Warby Parker, the glasses company that promises to provide its customers with customized, boutique-style shades and prescription specs without breaking the bank, is opening it's 20th brick and mortar store at Santana Row on Dec. 19.
Like the shoe company Toms, Warby Parker is proud of its "Buy a Pair, Give a Pair;" for each pair of Warby Parker shades or eyeglasses sold, the company also pledges to work to administer eye exams and supply glasses to needy communities in developing countries, with the aim of creating self-sustaining visual health models there.
"Almost one billion people worldwide lack access to glasses, which means that 15% of the world's population cannot effectively learn or work," their website says. "To help address this problem, Warby Parker partners with non-profits like VisionSpring to ensure that for every pair of glasses sold, a pair is distributed to someone in need." As of 2014, Warby Parker says it has distributed more than 1 million eye glasses to people in need.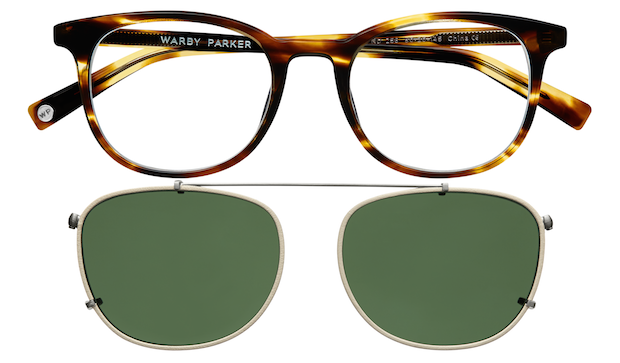 And like Toms, the company is known not just for it's humanitarian policy, but also for it's hipster cred. Warby Parker specializes in highly stylish frames and even takes its name from that archetypal American cool dude, Jack Kerouac—the name comes from an amalgamation of two characters that appear in one of Kerouac's journals.
Walking into the newly opened Warby Parker store at Santana Row, one is meant to feel as if they are walking into a grand library, a spokeswoman tells me. The space is highly symmetrical with a large desk at the opposite end of the door and high shelves flanking either side of the space—sunglasses line the left wall, clear framed specs are on the right. Atop the shelves are hardbound, classic titles, arranged by color. The floor is of the same type of marble used in Grand Central Station, she says.
Warby Parker opens at Santana Row on Saturday, Dec. 19.