Dance Clubs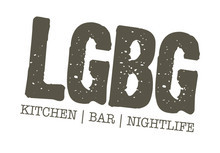 15 1/2 N. Santa Cruz Ave., Los Gatos CA 95030

408.402.5870
Nightlife enthusiasts ranging from college age to the dirty thirties will find everything they need for a hot night out at Los Gatos Bar & Grill. Reemerging in the Los Gatos nightlife scene, beloved LGBG shows off its roots as a comfortable, stylish restaurant and nightspot where you can enjoy everything from upscale interpretations of pub fare and potent cocktails to football games on the big screen and great music for dancing.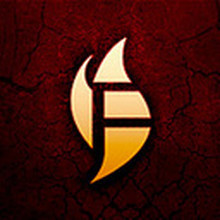 99 E. San Fernando St., San Jose CA 95113

408.998.9998

Giveaway: Win VIP Bottle Service
With a number of private VIP sections and local DJs spinning hot tracks, this San Jose club is truly a hip-spot. Beautiful people come from all over the valley to relax and socialize at Fahrenheit. The classy ambiance and contemporary décor makes this club in San Jose stand-out from the rest. Fahrenheit is not a familiar scene for those who frequent Bay Area lounges. From the plush private tables and exclusive VIP sections, Fahrenheit is the ultimate lounge experience in Downtown.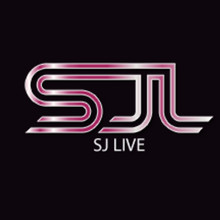 8 South 1st St., San Jose CA 95113

408.279.4444
Studio 8, San Jose's largest nightclub, has made a name for itself as one of Northern California's premiere dance venus, with internationally renown DJs always making a pit stop to get everyone on their feet and on the floor. Its VIP Cabanas are perfect for a fancy night out, but its dance floor is more than accommodating for lovers of a well-mixed drink and loud beat.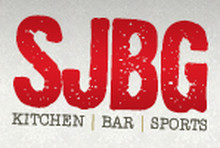 85 S. Second St., San Jose CA 95113

408.286.2397
San Jose Bar and Grill may be known for its tasty bar menu and happy hour specials, but with a rotating roster of guest DJs and theme nights this San Jose bar is also a happening dance club on Thursdays, Fridays and Saturdays. An eclectic party crowd comes to San Jose Bar and Grill to down shots, spill drinks and dance to the club's high-level sound system. Part bar, part restaurant and part nightclub, San Jose Bar and Grill holds wide appeal for a range of San Jose club-goers.
Agenda Lounge
399 S. 1st St., San Jose CA 95113; Tel. 1.408.380.3042
The third floor lounge at the Agenda nightclub has been at the forefront of the DJ and live music scene in downtown San Jose for years and still reins in the Bay Area's slickest DJ talent and live music acts. Resident DJs mix it up with national talent spinning deep house, soul, funk and hip-hop in the chic Agenda Lounge and drop serious beats out over the dance floor that's continually packed with clubbers. Partiers that really want to prove their San Jose dancing skills show up to Agenda on Wednesdays for the South Bay's hottest Salsa night with lessons taking place early for those that may need a refresher course. Agenda Lounge also books an impressive slate of jazz, blues and funk live music acts both upstairs and on heated patio off the main dining room that just further cements its' reputation as a heavy hitter in the San Jose nightlife scene.
Club Caribe
1001 S. 1st St., San Jose CA 95110; Tel. 408.297.7272
An upbeat hangout where Latin music is king, Club Caribe is a favorite spot for anyone who loves to dance. Folks are generally lined up around the corner to get into this hot little dance club where Salsa music dominates Thursday nights, and most other nights offer high-energy Latin beats from live bands. Most nights, Club Caribe is packed with a sharp-dressed Latino crowd who can be found sweating it out on the dance floor between rounds at the bar. The signature drink is the deadly Jarritos, a Cuban mixture of fruits and liquors that's deliciously sweet, deceptively potent and dangerously easy to drink.
Brix
349 S. 1st St., San Jose CA 95113; Tel. 408.947.1975
One of the hottest GLBT nightclubs in San Jose, Brix impresses with a welcoming staff and a come-one-come-all crowd. Variety is the spice of life in this San Jose gay bar, with nightly drink specials and cool events like Wii party nights. Great music gives plenty of reasons to dance the night away, and the fun atmosphere is augmented by some of the hottest live dancers around. With drink specials and an open atmosphere, Hunters offers a place for San Jose gay singles to break down their inhibitions and dance the night away.
Lido Nightclub
30 S. 1st St., San Jose CA 95113; Tel. 408.298.4318
San Jose's best cultural mashup, Lido nightclub is a banda-bumping Mexican bar downstairs and well-attended Vietnamese nightclub upstairs. Once a popular gay nightclub, Lido now features live Vietnamese bands and DJs and draws a young, well-dressed crowd for dancing and occasional karaoke. While Lido's gravity still pulls in the occasional drag queen, this San Jose dance club and bar primarily caters to the Latino and Vietnamese communities, and everyone else who happens to drop in.
Sabor
72 N. Almaden Ave., San Jose CA 95110; Tel. 408.287.1737
Sabor Bar and Lounge in downtown San Jose's San Pedro Square hass a busy nightclub atmosphere for friends looking to enjoy the night and singles hoping to meet new faces. Live bands play outside, and DJs spin the latest hip-hop and house beats from two separate music rooms, each outfitted with a dance floor fit for showing off moves. With a full bar and food service until 1:30 am, Sabor dance club in San Jose promises a full night of excitement.
Saddle Rack
42011 Boscell Rd., Fremont CA 94538; Tel. 510.979.0477
The Saddle Rack is part dance club and live music club, but whatever you want to classify it as, this bar is a whole lot of fun. To help get the party started without any messing around, bar goers can recline in the barbershop chairs while bartenders pour the booze straight down the hatch. Delicious. After a few rounds of that, try the mechanical bull—while vision may be impaired, falling off is sure to feel better than attempting it while sober. The Saddle Rack also features live country and rock bands, from the local garage variety to well-known national touring acts.
Splash Bar & Grill
65 Post St., San Jose CA 95113; Tel. 408.993.0861
Splash Bar & Grill's two dance floors, two bars and roster of pro DJs spinning everything from Latin beats to hip-hop keep lively crowds drinking and dancing Thursdays through Saturdays. Splash's eclectic, gay-friendly crowd makes the dance floor a hotspot and a variety of theme nights keep things interesting. With an outdoor patio and happy hour until 10 p.m. Splash is a party destination for San Jose singles, gay and straight.
Zen Lounge
251 Castro St., Mountain View CA 94041; Tel. 650.265.0480
A stylish lounge in Mountain View, Zen Lounge blends East and West for a plush nightlife experience. Asian décor and a wash of sultry red lighting set the stage for enjoying a state-of-the-art sound system, an 800 square foot dance floor and VIP areas voted the best in the area by South Bay club goers. Bottle service is top notch at this Mountain View nightclub, and happy hour specials make this club approachable for nightlife-lovers on any budget.