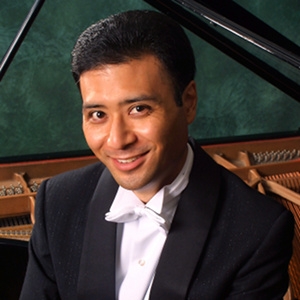 Jon Nakamatsu will perform two nights with the Peninsula Symphony.
Kicking off its 62nd season in benchmark style, the Peninsula Symphony welcomes back acclaimed pianist Jon Nakamatsu for a weekend of select pieces by Beethoven, Bach and Brahms - otherwise known as the 3 B's. The two-night, two-venue event features Beethoven's dark and challenging C Minor Concerto, Bach's Cantata Chorale and Great Fugue: Clavierubung III, and Brahms' "glorious and triumphal" Symphony No. 2, all featuring the award-winning Nakamatsu on keys.
The San Jose-born Nakamatsu, who, among numerous other achievements, was the 1997 gold medalist in the Van Cliburn International Piano Competition, has a much-deserved reputation for excellence and has earned the affections of a global audience.
Nakamatsu, however, took a bit of a side road to his musical success. He neither attended music school, nor majored in music. He received a bachelor's degree in German studies, and a master's degree in education; both from Stanford University.
Prior to the Van Cliburn competition, Nakamatsu was a high school German-language teacher and part-time pianist. After winning the prestigious award, he quit his job teaching to play music full-time, and has since performed with orchestras around the world, including previous guest spots with the Peninsula Symphony.