Los Gatos Real Estate
Beautiful Los Gatos has always been a darling of the South Bay Area. This charming town in Santa Clara County features excellent schools, organic markets and a perennially popular downtown area lined with high-end boutiques, top restaurants and nightlife spots. This area is also known for community spirit that manages to get almost everyone involved, with events like Christmas tree lightings, carriage rides, holiday parades, Jazz festivals, Music in the Park concert series, and theatrical productions like the Shakespeare Festival. Homes in Los Gatos range from stunning bungalows in the streets surrounding downtown to hillside estates to more woodsy homes in the redwoods on the Los Gatos side of the Santa Cruz Mountains. The median sale price in the Los Gatos real estate market is $1,050,000.
Featured Real Estate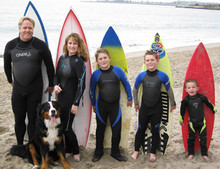 301 Capitola Ave, Capitola, CA

831.475.8111
Alex Johnson is the premier housing resource for properties in Santa Cruz County. Associated with David Lyng Real Estate, Alex has been a Realtor in Santa Cruz since 1993 and consistently ranks in the Top 5% of Santa Cruz Realtors. He can help you find the Santa Cruz real estate you are looking for—whether that's a home away from home in sunny Santa Cruz or your new beachfront abode.
Lower your monthly payments.
Compare refinance rates and lenders in San Jose.
See rates »
Real Estate News Wire
Silicon Valley Real Estate