Opal is Mountain View's youngest nightclub. And according to Michael Van Anthony, the club's marketing director, it's the best place to have a good time on Castro Street. Opal recently celebrated it's 1-year anniversary. We sat down with Van Anthony to find out what he likes about Opal and why he hopes to get the chance to buy you a bottle on your birthday.
Name: Michael Van Anthony (a.k.a. Myke Famous)
Occupation: Marketing Director of Opal Nightclub in Mountain View
How long have you been involved in nightlife in Silicon Valley?
I have been involved in Silicon Valley nightlife for about 5 years now.
What do you like about promoting parties, and when did you decide to make this your career?
I enjoy supplying friends, family and even strangers with great nights out on the town. I love supplying endless memories for celebrations, especially birthdays and the almighty bachelorette—or bachelor—party.
I decided to make this my career right out of college. I once threw a house party at my grandparents' house (sorry pops), and lets just say it was a lot like the movie Project X. Then, I then started going to the clubs with about 30 or more friends a night. After only a few weeks, I was recognized by a popular nightlife venue owner—Jenny at Studio 8. She offered me a job to be a party promoter.
I threw my 22nd birthday in her huge club. The rest is history. After that night, I threw the suit and tie from my day job in the Goodwill bin in Burlingame. I haven't looked back since. It's been 11 years.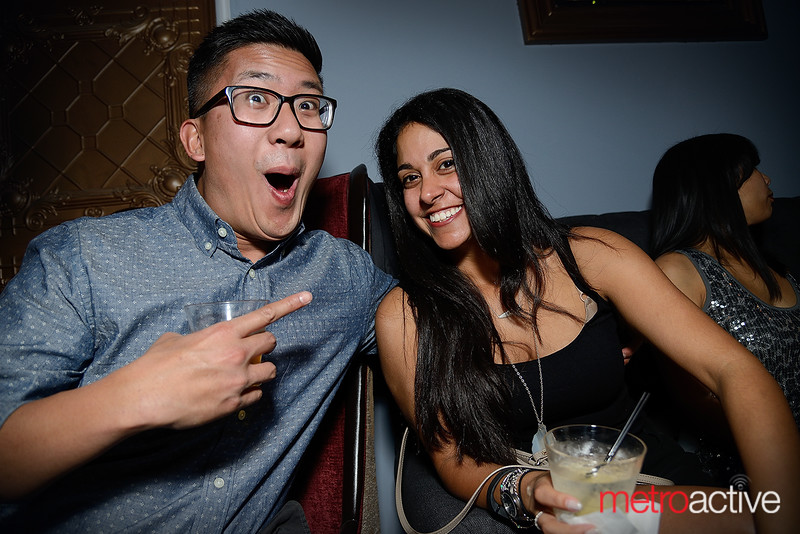 You recently left freelance party promotion to go full-time at Opal. What made you decide Opal was the club for you?
I recently left all my nightlife jobs around the Bay Area to take the position at Opal because I know what this club could be, and should be. As soon as I was allowed to let loose on the creative direction of the venue, I have not looked back. We have created a monster—in a good way. I absolutely love the people in this town. Mountain View has changed my life!
What's the secret to throwing an awesome party?
Customer service is always my M.O.—for every event I am involved with. I always like to go above and beyond for every customer in our venue, not just the VIPs or the big-spenders. I love supplying random free shots for a stranger waiting for a drink at the bar, or bringing a bottle, on the house, to a group that is celebrating a birthday, but couldn't splurge on a VIP table.
Lately, I've been surprising some people with donuts or hamburgers. Little stuff like that can enhance a party's vibe. I want people to remember Opal as being different. I want them all to feel like they are at a friend's house party and have no worries about anything, just having a good ol' time!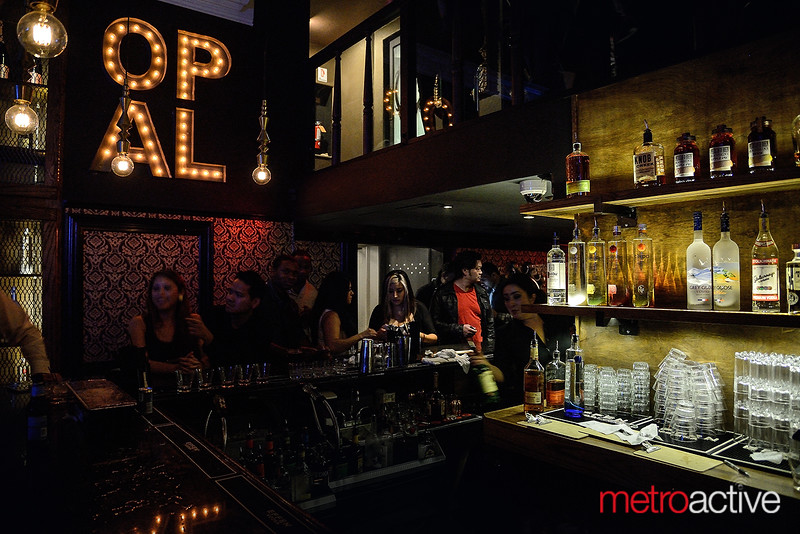 If you could change one thing about this area, what would it be?
I would love to have better parking for customers. That's about it. I feel Mountain View is probably the coolest town in the Bay Area. There's something for everyone in this city!
What Silicon Valley event do you most look forward to every year?
The wine walk. Who doesn't love the wine walk?
What do you like to do when you're not working?
I golf every second I can. However, I tend to reply to emails and calls for work between holes. I am pretty addicted to my job, sadly.
Who is the most interesting person you know in Silicon Valley?
Sarah, the owner of Opal. I've never met such a caring, interesting and intelligent person in my life. She is awesome. Come by sometime and ask her about Burning Man.