Broadway San Jose, Disney, MGM and more collaborate bringing classic films to the stage from the Lion King to Wizard of Oz and Beauty and the Beast, making dreams come true in this performing arts season.
This season is full of Tony award- winning headlines bringing the magic, puppetry, music and dance of the screen to the stage and  kicking off the season is Disney's landmark musical the Lion King coming for a repeat performance, last performed at the Center for Performing Arts in 2006.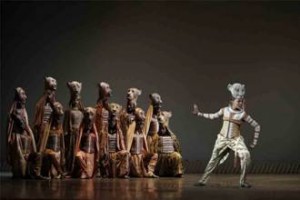 Disney's the Lion King 
The Disney-animated 1990′s hit comes to life on stage as lion's and hyenas sing, dance and demonstrate the circle of life in this imaginative adventure. Winner of six Tony awards including best musical, the Lion King favorite sing-along-songs from  Elton John and Tim Rice with creative backdrop visuals. Shows are from Sep 9 to Oct 4.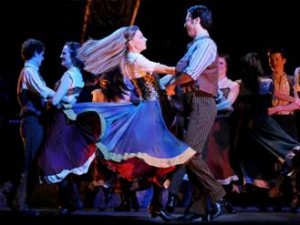 Riverdance 
In its 20th anniversary tour, Riverdance gives the audience a sight of Ireland engaging present day audiences with the blend of dance, music and lyric of traditional Irish culture.  Showings Nov 24 to Nov 29.
Pippin
Get tangled up in the acrobatic, magical, high-flying Broadway hit musical. Music created by the composers of Wicked lifts the audience up and dazzles them with choreography in the style of Bob Fossee and acrobatics by Les 7 Doigts de la Main. Pippin is noted for many Broadway standards including: "Corner of the Sky," "Magic To Do," "Glory," "No Time at All," "Morning Glow," and "Love Song." Showings Jan 5 to Jan 10, 2016.
The Wizard of Oz 
Follow the yellow brick road down to San Jose Performing Arts Center for the stage adaptation of the classic, MGM film the Wizard of Oz. With the beloved songs and characters of the movie, walk with Dorothy, Toto, the Cowardly Lion, Scarecrow and Tin Man on this journey to the magical land of Oz as they dodge the Wicked Witch of the West and her flying monkeys. Enjoy new songs by Tim Rice and Andrew Lloyd Webber for this onstage performance. Showings Jan 29 to Feb 4, 2016.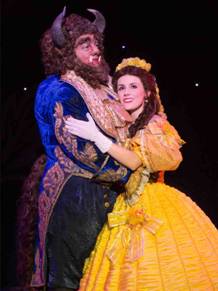 Beauty and the Beast 
Another Disney hit, Beauty and the Beast has won more than 35 million hearts in this onstage adaptation of the Academy award-winning animated film. For this special season add on, bring the family to enjoy this creative classic love story about embracing differences. Also enjoy familiar songs, "Be our Guest" and "Beauty and the Beast." Showings April 1 to April 3, 2016.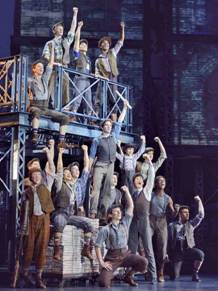 Disney's Newsies 
In an age of child-labor, Newsies is takes place in 1899 during a newsboy strike after they grow tired of their exploitative boss and seek change. Though touching on a serious topic, Newsies presents a high-energy performance with song and dance for the audience.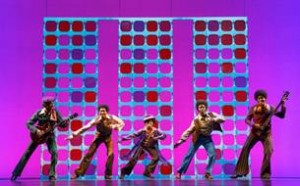 Motown the Musical 
Follow the story of Berry Gordy, founder of Motown, as he made if from a featherweight boxer to a heavy weight music mogul. Gordy launched the careers of legends, Michael Jackson, Diana Ross, Smokey Robinson and more shattering barriers, blurring color lines and making waves in the music industry shaping music today. June 21 to June 26, 2016