Silicon Valley Catering Services
1472 Sunland Court, San Jose CA 95130

408.692.4782
Handheld Creations is a local Bay Area Catering company that uses fresh local grown produce and meat for all their events. Servicing the Bay Area; Handheld creations can cater your next event in style. Not only are our dishes prepared fresh at your event, you will be amazed by the taste and experience of Handheld's edible creations! They provide On-Site catering to most any location.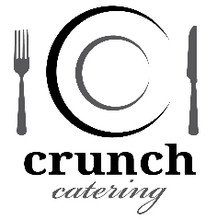 1721 Rogers Ave, San Jose CA 95112

408.834.6059
Crunch Catering is a new and delicious culinary company that emphasizes a love for food and celebration. The San Jose based company hosts everything from casual dinners to formal work events, always adopting whatever focus is needed from their clients. No event is too big or too small for Crunch Catering to bring its full-service banquet. Most importantly, Crunch Catering is a proud supporter of San Jose's local non-profit groups, providing catering services for fundraisers and community events.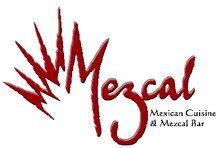 25 W. San Fernando St., San Jose CA 95113

408.283.9595
Let Mezcal Mexican Restaurant & Bar bring a fresh, inspired touch to your next catering event. This top-quality restaurant in downtown San Jose brings authentic Oaxacan cuisine to life, offering dishes like homemade moles, grilled sea bass, fresh guacamole, flavorful steaks and more. The options for Mexican cuisine catering include everything from hors d'oeuvres stations to complete dinner buffets. Having a full liquor license, Mezcal is perfect for off-site catering and can cater both private house parties as well as corporate functions.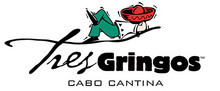 83 S. 2nd St., San Jose CA 95113

408.295.9777
Familiar cuisine delivered to you by San Jose Bar and Grill and Tres Gringos. Choose from two distinctive catering menus and enjoy food like world famous fish tacos and tasty burger sliders. Affordable and flexible is a good way to describe this San Jose catering service. Mention SanJose.com when calling the catering coordinator.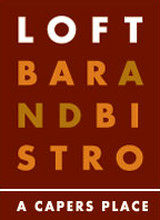 90 S. 2nd St., San Jose CA 95113

408.203.1664
With several catering options available in the Silicon Valley, Catering Service by Loft Bar and Bistro is like bringing a downtown restaurant to your house! With a wonderful selection of family favorites like Fried Calamari and Short Ribs to unique delectables like Steak Bites and Shaved Tri Tip, the cuisine Loft Bar and Bistro can deliver will make any catered event a hit.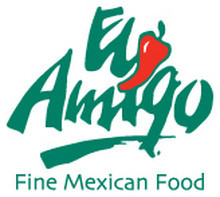 7090 Santa Teresa Blvd, San Jose, CA 95139

408.365.9500
El Amigo Restaurant is family owned and operated and provides its guests with homemade, authentic, quality food using family recipes since 1987. Each dish is made to order from scratch using the freshest ingredients. El Amigo Restaurant offers a range of different catering options for you special event. Our friendly staff can help you plan your event and make your celebration unforgettable. El Amigo can serve and accommodate groups from 15-150 for your next business meeting, birthday party, wedding, anniversary and custom events. We offer a range of different options for your event, from a pre-selected menu to custom menu items, you can choose from our Patio or Indoor seating options. Customized Buffets can include appetizers, desserts, and bar service.
All-American Bistro and Martini Bar
1710 West Campbell Ave., Campbell CA 95008

1.408.600.1775

Email Capers
Capers Restaurant in Campbell is more than just a fun place to dine. This lively restaurant brings their great menu of unique and familiar options from comfort food and American bistro cuisine favorites to private parties with their full catering service. These Campbell caterers will customize the menu to appeal to any event, whether it's a social standing event requiring trays of tasty hors d'oeuvres or a formal, sit-down dinner with mouthwatering entrees.
Classic Party Rental
1635 Rollins Rd. # A, Burlingame CA; Tel. 1.650.652.0300
This Greater Bay Area complete party rental service has every item available to create the perfect party setting. They offer a wide range of variety in each department from linens to tents. Make sure that each detail is up to par with the current wedding party standards and be proud to host special events with the expert help of Classic Party Rental.
Stuart Party Rental
454 South Abbott Ave., Milpitas CA 95035; Tel. 1.408.856.3232
3270 Seldon Court, #5, Fremont CA 94539; Tel. 1.510.657.5720
The Stuart Rental Company welcomes everyone to visit any one of their two Silicon Valley showrooms, conveniently located in Milpitas and Fremont. For inquiries, please contact them by phone and mention SanJose.com.
Catered Too
12 South 1st St., San Jose CA; Tel. 1.408.295.1563
If you are looking for a serious catering service, Catered Too is the one to call. Their passion for perfection and their attention to fine details is what keeps this San Jose catering service at the top. With a friendly staff and professional attitude, Catered Too accommodates any event big or small. Creating standards for the catering industry, delivering great cuisine and generating happy customers, your next catered event should be Catered Too.
Purple Onion Cafe & Catering
26 E. Main St., Los Gatos CA 95030; Tel. 1.408.354.4125
Located in downtown Los Gatos, Purple Onion Catering is a top-notch Silicon Valley catering company. For every type of event, from San Jose weddings to corporate meetings, proprietors Steve Angelo and Lisa Hansen will design custom catering options to please every palate. These high-end caterers pride themselves on their use of fresh ingredients skillfully woven into gourmet dishes in simple and thoughtful ways.