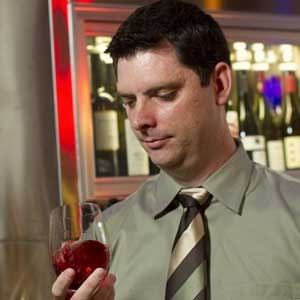 Located on The Alameda in San Jose, Wine Affairs is a wine bar and retail shop that focuses on eclectic and small production wineries you're not likely to find elsewhere. The bar also offers a wide range of wines by the glass dispensed from a high-tech machine that preserves the wines with nitrogen. The lineup of wines changes periodically and allows you to try before you buy. Certified sommelier Chris Kay is the shop's wine buyer.
Why did you decide to pursue a career in wine?
About six years ago I spent three weeks in Barcelona Spain and met a sommelier. He really explained about the wines which captivated my interest further. Although I have been studying wine by reading and was only familiar with California varietals, this experience opened my eyes to different kinds of wines. This experience inspired me want to read more about Spanish wines and wines from other countries. I learned more and decided to complete my sommelier certification. Shortly after, I was hired by Wine Affairs and finally became a wine buyer which expanded my knowledge even further. Tasting wines has become a fine art for me and it is a very enjoyable experience.