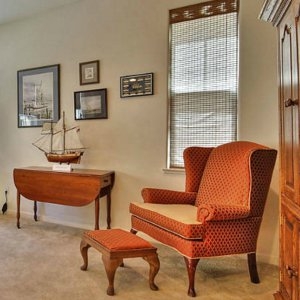 851 Vida Larga Loop is a stunning five-bedroom, three-and-a-half bath Mediterranean-style home.
In the nineteenth century, when Milpitas was still farmland, the U.S. Postal Service decided to install the first post office in the city to serve the local growers and the small town that was emerging to serve them.
The problem was that the town didn't have a name. The most logical choice was Penitencia, named for a small confessional building that stood near Penitencia Creek.
The idea didn't last long, though. Joseph Weller, one of the most prominent farmers in the region, was convinced that Penitencia sounded too much like Penitentiary. Weller preferred to name the town after Rancho Milpitas, a property originally owned by some of the town's oldest families. The name stuck, and the City of Milipitas was born.
A century later, Milpitas was slated to become part of San Jose. Local residents protested and formed the Milpitas Minutemen to protect their town's independence. They eventually won an overwhelming majority in a 1961 referendum, and Milpitas remained a separate city, even though most of the population continues to work in San Jose. For people looking for an inexpensive home outside San Jose, Milpitas is an ideal, reasonably priced choice.