Neighborhood Bars
1710 W. Campbell Ave., Campbell CA 95008

1.408.600.1775

Email Capers
A favorite neighborhood hotspot, Capers in Campbell isn't your average watering hole. Sports-themed in a stylish and toned-down way, this bar and restaurant is the place to find killer happy hour specials, above-par bar fare and TVs tuned to the game. Show up on Mondays or Tuesdays to indulge in the all-day 2-4-1 martini specials from their lengthy list of traditional and specialty martinis.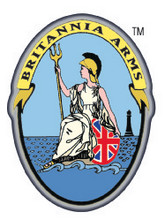 5027 Almaden Expressway, San Jose CA 95118

408.266.0550
What is it about British pubs that makes the drinking world a better place? In the case of Britannia Arms, it's probably the army of TVs that regularly air sports from both sides of the pond, the friendly bartenders, the tasty pub grub and the chill, friendly atmosphere that just begs to be frequented. Oh, and the well mixed, reasonably priced drinks are probably owed a large amount of credit for the rockin' status. And if you toss in the facts that live bands and DJs regularly amp up the tempo, Britannia Arms Almaden is a neighborhood bar that's good for hanging out at almost any hour.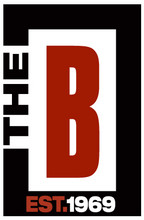 1116 Branham Ln, San Jose, CA 95118

408.445.1716
Anything you could possibly want in a neighborhood bar seems neatly packaged in '70s style at the Branham Lounge. This old-school dive bar in San Jose used to play host solely to a local collection of aging regulars who can hold their whiskey like nobody's business. but the addition of a few plasma screens and a DJ has ushered in a younger set of aspiring drinkers who add a little life to the chill neighborhood scene. The young and the restless manage to blend in perfectly with the old and the beautiful, so one can find themselves feeling at home surprisingly quickly, regardless of age difference—that is, as long as you're ready for a big drink made stiff and cheap.
Alex's 49er Inn
2214 Business Cir., San Jose CA 95128; Tel. 408.279.9737
If you order four well drinks and it only comes to eight bucks, it's not a mistake, it's just Alex's 49er Inn: a no-frills joint serving dirt-cheap rounds to aspiring drunks of all legal ages. Old-school wood paneling and furniture that's just comfy and sturdy enough to keep you off the floor set the stage for imbibing ridiculously cheap drinks and rocking out to classic tunes and the occasional karaoke serenade. Small, dimly lit and home to a rickety pool table, Alex's 49er is a perfectly grubby neighborhood dive in every possible way.
The Derby
399 N. 13th St., San Jose CA 95112; Tel. 408.294.4699
Located smack-dab in the middle of a residential neighborhood, the Derby is truly what we'd call a "neighborhood dive." It's off-the-beaten-path location makes it the stomping grounds for a set of regulars who are more comfortable here than they are in their own living rooms, and who are frequently shocked when they see new faces waltzing in through the front door. Don't worry, though—some of the regulars may look a little rough around the edges, but they're totally friendly and happy to welcome newbies; after all, this is the place "where friends meet."
The Escape
2942 S. Bascom Ave., San Jose CA 95124; Tel. 408.377.5436
The Escape is one of those neighborhood bars that you've passed a million times but often failed to notice. A little dive on Bascom Avenue, this place can be spotted by the collection of Harleys and well-loved pickup trucks crammed into the tiny parking lot. This divey haven for true blue boozers entertains with a classics-filled jukebox, two regulation sized pool tables and cool bartenders who mix mean cocktails for prices so cheap that you'll wonder if it's a divine sign to keep drinking.
Evergreen Inn & Pub
3273 White Rd., San Jose CA 95148; Tel. 408.223.8846
Evergreen Inn & Pub is a cozy family-owned restaurant and bar with a dark, loungey sort of vibe and a killer breakfast menu. Beyond the breakfast, the food is slightly overpriced and not much to speak of, but we do have to say that the portions could probably feed a small country. The service is warm and friendly, the drinks are poured just right and the downtempo vibe makes it the chill kind of neighborhood joint where bar patrons can relax with a few cheap brews and catch up on sports.
Gecko Grill
855 N. 13th St., San Jose CA 95128; Tel. 408.971.1826
Going south of the border has never been so tasty and so affordable. Gecko Grill is the kind of informal neighborhood spot where you can hang out casually, indulge in massive plates of traditional Mexican fare and wash it all down with something that will have you doing the hat dance by midnight. The list of cocktails is pretty inventive, from pomegranate sangria to blackberry margaritas, and the tequila selection is solid. The prices here are totally reasonable, which is key for a place that's right near San Jose State.
Glass Gecko
1872 W. San Carlos St., San Jose CA 95128; Tel. 408.998.3425
A quintessential San Jose neighborhood bar, the Glass Gecko is a comfortable daily drinking refuge in the Burbank District that's got a loyal following of locals. Located on W. San Carlos, this place keeps patrons happy with friendly bartenders who are quick with the comebacks and even quicker with the heavy pours. The Glass Gecko also has enough neon to make it seem radioactive, a geometrically challenged pool table, a decent jukebox filled with the classics and TVs thrown up for catching up on the latest sports.
Goosetown Lounge
1072 Lincoln Ave., San Jose CA 95125; Tel. 408.292.4835
The Goosetown Lounge has a special place in our hearts for taking better care of their patrons than almost anyplace else in San Jose; heavy pours, gaming entertainment and some of the friendliest vibes in town even bring in off-duty bartenders from all over San Jo. The cozy interior, with a big fireplace and green and brown tones, makes it look like an Irish pub that never went Irish beyond the whiskey behind the bar, and random art, an old-school cigarette machine (that doesn't actually provide smokes) and goofy cartoon geese painted on the walls gives it a loveable, if not slightly random, atmosphere for happily getting sauced. The small karaoke stage sees a steady set of downright hysterical performances from locals on Friday and Saturday nights.
Hard Work Café
1620 Almaden Rd., San Jose CA 95125; Tel. 408.289.9675
Located off the beaten path in Willow Glen and settled into a building that's older than most of you who are reading this, the Hard Work Café is a pretension-free haven for easing the working man's blues with some of the best country breakfasts around, massive burgers and an atmosphere that feels like home. This neighborhood bar has everything a drinker could need and more: barstools rooted into car wheels, regular live music, a mural depicting working types like carpenters and electricians, and an ingenious contraption where patrons can get their nicotine fix without missing out on the inside ambiance or violating the ban on indoor smoking.
Jack's Bar & Lounge
167 E. Taylor St., San Jose CA 95112; Tel. 408.287.5225
Belly up to the bar at Jack's and chances are you'll feel like you've been here before. That's because this San Jose bar has been on the scene for a while, but with recent renovations (including flat-panel HDTVs and a new bar) Jack's has a new lease on life. A place that draws a friendly set of regulars, this San Jose neighborhood bar is also becoming a destination for new faces, drawing crowds for beer pong tournaments and the same great happy hour specials San Jose locals have grown to love.
Linda's Light Rail Lounge
1336 N. 1st St., San Jose CA 95112; Tel. 408.453.5326
At Linda's Light Rail Lounge neighborhood regulars belly up to the bar to nurse inexpensive brews, chat with Linda and her staff and watch the Sharks on the bar's large plasma TV. Truly a neighborhood joint, this small San Jose bar is quiet enough to hold a conversation without shouting, but friendly enough to welcome the smattering of twenty-somethings that occasionally wander in. With a mellow, unassuming atmosphere Linda's has a small, but enthusiastic set of local fans.
Patty's Inn
102 S. Montgomery St., San Jose CA 95110; Tel. 408.998.4566
Patty's Inn's regulars return for the inexpensive drinks, including Pabst Blue Ribbon on tap, and comfortable atmosphere of this San Jose neighborhood establishment. San Jose Sharks fans often drop in before (and after) a game to cheer or argue as this San Jose bar is a short walk from HP Pavilion. A good local spot to shoot pool and just hang out, this San Jose bar keeps regulars happy with free-flowing drinks and free peanuts at the bar to quell beer-addled appetites.
The Place
1058 S. 1st St., San Jose CA 95110; Tel. 408.297.3473
The Place caters to the drinker without shame, featuring a happy hour from 6am to 3pm. Yes happy hour at The Place starts before most people even brush their teeth, which is perfect for special occasions like difficult break ups, birthdays and curing a case of the Mondays. The longest bar in downtown San Jose, The Place stretches an entire block from 1st to 2nd and although the bar may not always be packed, a bartender or patron on the next stool will tell stories that make the trip worth every dime. Cocktails are also just $2.75 before 10am, so drinkers looking for a fix after stumbling home from a late night can find others of their rare breed.
South Side Café
7028 Santa Teresa Blvd., San Jose CA 95139; Tel. 408.226.5424
Way out on the edges of San Jose, the South Side Café is a true neighborhood watering hole awash in sleazed up dive bar glory. Old-school boozers who feel a sense of entitlement to their chosen stools pass the time sipping industrial strength drinks while young, aspiring alkies flit about the joint reveling in rotating activities like live music, karaoke and lingerie shows. Yeah, lingerie shows in a dive bar - how deliciously wrong is that?
Touchdown Tommy's
5837 Camden Ave., San Jose CA 95124; Tel. 408.723.9981
Touchdown Tommy's greets regulars (and sports fans) like family. Dripping with football memorabilia, almost all of which acquired by owner Tommy Meyer, this neighborhood bar gets busy during high profile sporting events and has a large following of regulars. With pool, shuffleboard, video games and karaoke nights, Touchdown Tommy's is a little slice of delicious South Bay life. Ask for the frozen tequila.