Silicon Valley Birthday Party Ideas
SanJose.com is proud to present a wide range of Birthday Party solutions. From all-in-one venues to Great Birthday Outings, 21st birthdays to 50th birthday parties, the Silicon Valley offers an eclectic array of birthday party venues and services.
All-In-One Birthday Party Venues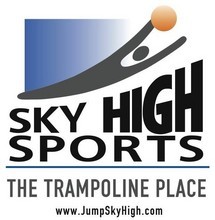 2880 Mead Ave, Santa Clara, CA

408.496.5867
Sky High Sports is a unique trampoline fun center. This facility has been designed and created for one purpose: to have FUN! Come and improvise! Whether you flip forward or flip backward, you will definitely flip out for Sky High Sports! You can free-bounce and do tricks all day, or you can join us for some of our organized activities, like our trampoline dodgeball. Come by for an hour or two and have some fun. Planning a Birthday Party? Sky High has many packages to choose from to make your birthday celebration one to remember!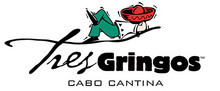 83 S. 2nd St., San Jose CA 95113

408.295.9777
Get your birthday wish at Tres Gringos. This South of the Boarder themed cantina is a perfect birthday party location for those who love the beach. As well as offering a wide selection of imported bottled beers and tropical cocktails, Tres Gringos Baja Cantina also serves world-famous fish tacos from their El Guapo menu. With occasional live music performances, this birthday place brings the beach to Downtown San Jose 365 days a year. Call for private south of the boarder parties at Tres Gringos.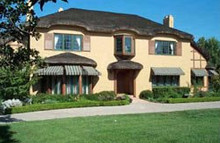 300 Grant St., Campbell, CA 95008

408.866.2718
What better way to ring in a birthday than outside, with friends and family, on the expansive green landscape just behind the Ainsley House. The Ainsley Gardens offer a fabulous open space to fill with good food and good friends, and is the go-to spot for some outdoor celebrating when the weather is right. The Ainsley House foundation even sells Hot Dogs, Polish dogs, green and fruit salads, and a host of other quick eats meant to compliment good conversation. All proceeds go directly to support Educational Programs, Exhibits and the Ainsley House itself.
45957 Hotchkiss St., Fremont CA 94539

1.866.668.7621
For ages 13 and up Lemans Karting is available for birthday parties. With a private party room that overlooks the entire race track and over two-dozen high speed go karts in their fleet, Lemans Karting is truly one of Silicon Valley's most exciting places to gather for a birthday celebration.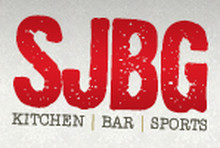 85 S. Second St., San Jose CA 95113

408.286.2397
Birthday party planning is made easy at San Jose Bar and Grill. Whether stopping by for early evening eats or finishing a night of bar hopping, San Jose Bar and Grill is a must for birthday party celebrations. Centrally located in Downtown San Jose and only walking distance to Tres Gringos Cantina bar, Voodoo Lounge dance club and many other nightlife venues, San Jose Bar and Grill is the place to have a birthday party. They also offer catering service for at-home birthday parties. Call for availability.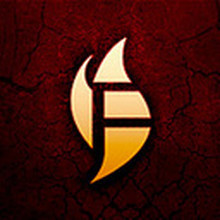 99 E. San Fernando St., San Jose CA 95113

408.998.9998

Giveaway: Win VIP Bottle Service
Fahrenheit offers two wonderful Birthday Party Packages which both include FREE guest list, FREE Bottle of Champaign, Private VIP section, full bottle service and birthday decorations. The Platinum Birthday Package is good for up to 45 people and their Gold Birthday Package is good for up to 20 people. Email Fahrenheit for VIP reservations and Birthday Party availability.
5420 Thornwood Dr, San Jose CA 95123; Tel: 408.578.8500
San Jose features a host of unique ways to celebrate one's birthday, and ringing it in over drinks with friends is always of paramount priority. 300 San Jose does it one better, featuring 59 state-of-the-art bowling laws and a private room with 9 private lanes and designated bar and wait staff. 300 features on-site event planners that help craft the perfect event package, including a catered menu prepared under the direction of executive chef Edward K. Porter. It's safe to say that this isn't your average bowling alley.
When it comes to honoring birthdays, people have gathered to feast for ages. The SanJose.com Restaurant Directory features a wide range of wonderful dining options in and around San Jose. Learn about each featured restaurant and choose the ideal place to celebrate any birthday party.
From the dance clubs and ultra lounges in downtown to local dive and sports bars, San Jose is home to a plethora of places to celebrate parties. It's a great birthday party idea to invite friends and family for an exciting night of cocktails and dancing or to play darts and billiards. Reserve a VIP room or private table at one of SanJose.com's featured nightlife venues and host a memorable birthday party.
Great Birthday Outings
Nothing says Happy Birthday like a great day of golf. For large group and individual golfers, SanJose.com has a complete list of top-notch golf courses in and around San Jose and the Silicon Valley. From challenging mountain-side golf courses to beautiful valley courses, each golf course is distinctive and perfect for a golfing birthday. Several golf courses offer gift certificates, good for pro-shop merchandise and tee times, which always make good birthday gifts.
Amongst the majestic Santa Cruz Mountains there are several boutique wineries equipped with tasting rooms and offering tours and picnic facilities. Celebrate happy birthdays at world-class wineries in the foothills of Los Gatos. Visit David Bruce and Byington Vineyards for an afternoon of wine tasting, picnicking and fun with friends. Wine tasting is always a fabulous birthday party idea.
Finding the right birthday gift for a loved-one is made easy with all of the shopping options in the Silicon Valley. Explore small neighborhoods filled with boutique shops or visit large commercial shopping malls to find that perfect birthday gift. Willow Glen, Santana Row and Los Gatos all have shops, restaurants and art galleries that help create the perfect setting for a "Shopping Birthday."