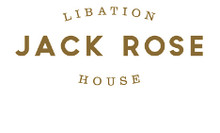 Jack Rose Libation House
Where

18840 Saratoga Los Gatos Rd, Monte Sereno , CA

Call

+1 408.395.3500

Web

Tags
About
Los Gatos has a secret weapon: bartender Jorge Vargas Baquedano. Later this month he'll compete in Diageo's "World Class" for the title of best U.S. bartender. In January, he was named runner up in Woodford Reserve's "Manhattan Experience," for which he created the "Final Indulgence." This updated Manhattan contains traces of chocolate, cinnamon and fig, tasting like a booze-soaked Christmas cookie. Jack Rose's menu is seasonal; expect them to play with hibiscus, strawberry, raspberry and basil this summer. Head over Fridays for live music and Sundays for their special "Sunday Rumday" menu.

Jack Rose Libation House is a hip place with nice ambiance and a fantastic bar.

If you have not been here yet you are in for a real treat! This is not just a bar, this is an experience.
The decor is pretty hipster/swanky and the bar artfully plays to references from the Hemmingway era with antique books hanging from the ceiling that are in the shape of birds! There are many other clever pieces to the design of the bar like literature quotes along the walls, ceiling, bathroom walls and several other modern hip twists.

Tucked away in the forest-like setting of Monte Sereno, just outside Los Gatos and Saratoga (right in the middle)-you can't help but feel like you're in the middle of the mountains somewhere. It's like a get-away spot that's super close to everything. With outdoor seating on the front deck and back patio- along with a large gravel area for events.

Drinks are great- if you're looking for something different and unique and well-made, this is your place. High quality ingredients, great mixture of odd combinations, just delicious. Everything you get is great. Just try any of the drinks on the menu OR ask the waiter/waitress/bartender to create something just for you.

Enjoy some hand crafted pizza that is off the graph or the organic meatballs that are delicious. Between the cocktails and the food you can make an evening of it and not have to go anywhere else.

Sunday Brunch in the beer Garden!
10am-2pm, Bloody Marys, Mimosas & More!
Twitter
OKTOBERFEST 2017! 🍺🍻🍺 come on by and celebrate with great German beer and German food!… https://t.co/PXe42z8iRQ
Ducati's all around! 😎 #thursdaynights #jackroselibationhouse #craftcocktails #brambleandbier… https://t.co/5vM6M1MIbC
Heirloom Tomato Festival! Bloody Mary competition 🍹#craftcocktails #bloodymarycompetition… https://t.co/1HwInK7Xu3