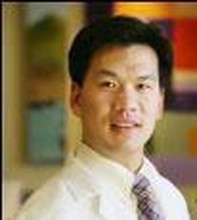 William Ting, M.D. Board-Certified Dermatologist and Mohs Surgeon
Where

5801 Norris Canyon Road, Suite #200B, San Ramon , CA

Call

+1 925.328.0255

Contact

Web

Tags

Hours

Mon-Fri (7:30am-6pm)
Sat (8am-1pm)
Sun (Closed)

About
William Ting, M.D. looks forward to be an advocate for the health of your skin. He is a board-certified dermatologist and a Fellow of the American Academy of Dermatology and the American Society of Dermatologic Surgery.

His practice philosophy incorporates best and latest dermatology practice with emphasis in preventive medical care such as modalities to help reverse prior sun damage and minimize future risks of skin cancer. He makes sure that each recommendation is tailored to each patient's unique set of skin complexion, social and cultural backgrounds, and other priorities.

He has expertise in medical dermatology, cosmetic dermatology, and surgical dermatology including Mohs surgery for skin cancers and Tumescent Liposuction for body sculpturing. With his Electrical Engineering undergraduate background at UC Berkeley and understanding of the laser optics, he has mastered the subtleties of cosmetic and therapeutic lasers, particularly Fractional CO2 laser, enabling him to expertly deliver the most optimal resurfacing for patients who need to reverse years of photoaging and acne scarring.

He has authored numerous articles in major peer-reviewed dermatology journals and serves as a regional thought leader in the field of dermatology as he continues to make frequent oral and poster presentations at local, national and international academic conferences.

Dr. Ting has volunteered many hours doing free skin cancer screening at Doctors Medical Center at San Pablo and Hispanic Outreach programs at Concord for the past few years. For his efforts in public service, he was recently endowed a Certificate of Appreciation by the American Cancer Society.

Dr. William Ting draws patients from the Tri-Valley areas including San Ramon, Danville, Alamo, Walnut Creek, Pleasanton, Dublin, Livermore, Castro Valley as well as Oakland, Fremont, South Bay, and San Francisco Bay Area and beyond for dermatology consultation, mole check, skin cancer screening, acne, phototherapy, psoriasis, eczema and vitiligo as well as cosmetic consultation, Botox or Dysport injections for wrinkles and excess sweating, and aesthetic fillers such as Restylane, Juvederm, Perlane, Radiesse and Sculptra.