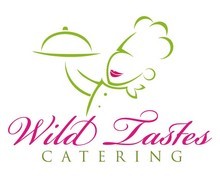 Wild Tastes Catering
Where

550 E Remington Ave, Sunnyvale , CA

Call

+1 408.580.6072

Contact

Web

Tags

Hours

Mon-Fri (9am-2pm)
Sat (9am-11pm)
Sun (n/a)

About
Wild Tastes Catering currently offers catering for all of your events. We specialize in catering Weddings and Corporate events. Wild Tastes Catering is able to meet your needs. Culinary Classes are also available. Please note this Catering menu is not set in stone Chef Cecilia is very open to personalize your event with your own specifics. Contact us at (408) 580-6072 for a free consultation. Chef Cecilia and her team take a great pride in providing you an exceptional event. We have experience in catering any event; from a staff appreciation luncheon for 2000 people, to a full-service gourmet wedding reception for 200. Wild Tastes Catering is one of the most innovative Catering Services available. We are able to offer the highest possible standards to our clients and meet any client requests. Sustainability is our utmost responsibility, making conscious choices for our World. "Green" Catering is available for all of our events. We prepare beautifully displayed and ready-to-serve foods for small or large gatherings with the most courteous, efficient service you will experience. Our motto is Excellent Events for Less. Bon Appetit





Wild Tastes Catering provides food catering services in Sunnyvale, San Jose, San Francisco, Santa Clara, Los Gatos, Saratoga, Oakland, Fremont, Milpitas, Los Altos, Cupertino, Palo Alto and the rest of the South Bay Area.



Our choice of catered cuisine includes: American, Steak House, Italian, French, Seafood, Hawaiian, Greek, BBQ, Sandwiches, Salads, Asian, Japanese, Thai, Mexican, Middle Eastern , Indian, Cajun and more. We also specialize in beautiful custom wedding cakes. We provide catering for Wedding Receptions, Corporate Functions, Culinary Classes, Birthdays, Christenings, Charity Dinners, Business Lunches, Dinner Parties, Funerals, etc.