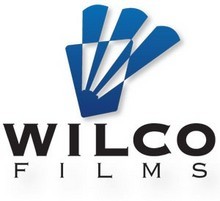 Wilco Films
Where

942 Chabrant way, San Jose , CA

Call

+1 408.592.8745

Contact

Web

Tags
About
Professional Video Production


In these times, it is more important than ever for any organization to remain competitive and cutting edge. So why not enhance and refresh your company's image and product offering with videos that attract new business, build customer loyalty and attract the best potential employees?


We specializes in cost-effective client collaborations that automate the communication of important information in a manner that is readily accessible & viewer-effective.


Areas where your business could make an immediate impact utilizing our high impact, High Definition video include:


1- Product Marketing: A series of brief videos for web consumption on your website or social media outlets. Video content is one of the best ways to engage your customers and clients by providing them with meaningful content creating interest and a call to action.



2- Customer Support: A library of "Support" videos designed to decrease the volume of calls & emails fielded by your Support department, thus improving your customer's experience and assuring a positive experience. A sure way to create customer loyalty and a favorable word-of-mouth.



3- Training and HR: A series of brief Corporate Training Videos for new and existing employees, customers, users, partners and resellers, thereby shortening the training cycles and reducing recurring costs needed for live training.



How we can help:



As a Silicon Valley video production company, we specializes in producing high impact, High Definition video. Our customers range from Aerospace & Aviation based companies to Culinary Academies and Internet based businesses. We have produced visually engaging video content for web consumption, TV commercials and social media outlets.



I invite you to consider us as your partner in producing high quality video for your company without incurring the high cost of a large-scale video production service collaborations.

Moreover, please consider giving me a call so that we may discuss your goals and share with you our best practices.