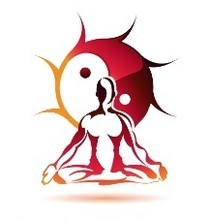 Warrior Mind Coaching
Where

516 Railway Ave, Campbell , CA

Call

+1 408.871.8364

Contact

Web

Tags
About
Warrior Mind Coaching is private and small group success coaching that integrates a variety of methods and process offering committed individuals a solid foundation to quickly and easily experience success coaching and reach their personal goals and personal success.

Success coaching is progressive approach to goal setting and reaching these personal goals and personal success. Warrior Mind Success Coaching is based in proven performance research and set of guiding principles and hat assist a individuals in achieving satisfaction in their life while maintaining work-life balance.

The Warrior Mind Success Coaching Process is a collaborative approach to custom design the life you want; clear negative beliefs and emotions that have been holding you back and create an exact yet simple Personal Success Playbook.

Part of your Personal Success Playbook will include:

• Your One Year Achievable Outcome
• 4 Smaller SMARTER Goals
• An assessment of your values and beliefs
• Resources at hand
• Identified additional resources
• A step by step personal success action plan that includes
o Specific Strategies
o Exact Tactics
o Timeframe to accomplish them
• Much more….

Our mission at Warrior Mind Coaching:
We value fun, adventures and challenges to test our mental strength. We are committed to your personal growth and personal success. We emphasize the four pillars of strength; mental, physical, emotional and spiritual. We believe that by guiding, encouraging, teaching and coaching others to grow through strengthening their four pillars that we will be changing lives and creating a better world to live in.