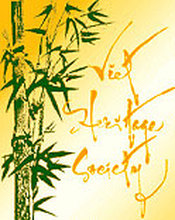 Viet Heritage Society
Where

696 E Santa Clara St, San Jose , CA

Call

(408) 287-8500

Tags
About
The Viet Heritage Society is a non-profit 501(c)(3) organization whose mission is to preserve and promote Vietnamese culture and history through the establishment of cultural venues and educational programs.

On August 27, 2006 the Viet Heritage Society broke ground on the Viet Heritage Gardens at Kelley Park in San Jose, CA. VHS envisions the gardens as a living treasure of culture, tranquility and natural beauty celebrating the bond between the people of two continents.

Two decades in the making and the first of its kind to be developed in the U.S., Viet Heritage Gardens will be a serene garden situated on 4.2 acres of land, serving as a gathering place where people of diverse backgrounds can come together and learn about Vietnamese culture.