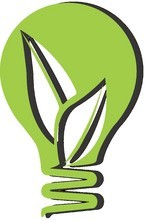 Urban Energy
Where

350 Townsend Street, Suite 324, San Francisco , CA

Call

4158710395

Contact

Web

Tags

Hours

Mon-Sun (8am-5pm)

About

We're making the world a better place through constructing hierarchies for maximum code reuse and extensibility. Okay, so maybe we're not.

Home Automation, an Internet of Things enabled Office, Smart Grids, Nest, Sonos and Bitcoin. We don't actually make or manufacture any of these items. We do however install them. (Well maybe not Bitcoin, but we accept it.)

So what is our core business? We're Commercial & Residential Electricians. Whether you need assistance installing some lighting, advice on remodelling your kitchen or you actually are looking to automate you're office, we're here to help.

Call us at 415-871-0395 or request a quote.

www.urbanenergysf.com


Twitter
Sign Up For a Free Bitcoin Wallet @ http://t.co/PUpv83cOer https://t.co/xuqdZudR1o #tweet4btc #bitcoin #1AzEpStQ6dJ7Nxwjq1vpz3MK7ZFZGnsJF8
@4sqSupport @urbanenergysf But that's senseless. We're none of the above. Would you force individuals to sign up as men if they're women?
@4sqSupport Hi, I'm trying to list my business in it's correct category as an Electrician. However we're unable to do this. Can you help?