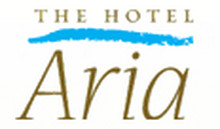 The Hotel Aria
Where

2700 W El Camino Real, Mountain View , CA

Call

+1 650.559.9115

Contact

Tags

Hours

Mon-Sun (3pm-12pm)

About
Our hotel offers free Wi-Fi and breakfast, an outdoor pool and hot tub, outdoor patio, and is in the perfect location for business travelers.
Twitter
California's Great America is the only combination theme and water park with the most rides! Stay with us at a cost that's wallet friendly..
Book your room early and SAVE!!! Book your reservations 14 days in advance and take advantage of great savings...
Going to a Shoreline Amphitheater concert? See Miranda Lambert this evening then relax after the concert with us!