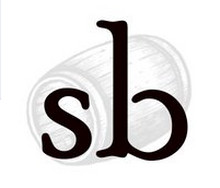 singlebarrel
Where

43 W. San Salvador St., San Jose , CA

Call

+1 408.792.7356

Web

Tags

Hours

Mon-Sun (5pm-2am)

About
The trip down the San Salvador St. stairs into this dimly lit, imitation speakeasy offers skilled bartenders mixing up pre-Prohibition cocktails. In order to maintain their quiet vibe, though, the doorman will only let in a limited number of people at a time. Be prepared to wait in line and speak softly once inside.

Speakeasy Style, without the passwords and gimmicks, Inspired Cocktails crafted under the meticulous eye of a world-traveled master bartender, and Fine Cigars hand selected for your enjoyment, singlebarrel provides Jazz era cool to San Jose's downtown SoFA district.

At singlebarrel, we thankfully revisit the days before the soda gun, before the sweet & sour mix. We deliberately turn our back on the newest beverage technology, because we intend to slow things down. We hand squeeze our juices, because juice tastes so much better fresh. We muddle, stir and shake in the classic style, and celebrate the art of the cocktail through revived classics, and classics-to-be.