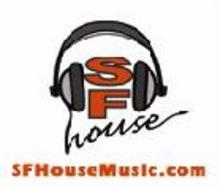 SFHouseMusic
Where

San Francisco, San Francisco , CA

Call

415-225-4948

Contact

Web

Tags
About
SFHouseMusic.com is an all-in-one online music store and community website dedicated to house music representing the local San Francisco scene and global house music selection. Our website launched on September 24, 2005.

We are a promotional tool and a unique distribution channel for independent record labels dedicated to creating and promoting the finest in underground house music. We also offer a unique community guide of up to date music info about the San Francisco house scene, including links to featured labels and listings of local house music events.

SFHouseMusic.com is looking to build creative partnerships with the industry's best and brightest. We would love to collaborate with your record label and offer another forum for the selling and distribution of your music.

Benefits of working with SFHouseMusic.com
Exposure
Over forty thousand people were exposed to our website after our aggressive marketing campaign . Currently we have 9,500-12,000 visitors per month and growing. By advertising and branding your business or event with SFHouseMusic.com, you can potentially draw a large presence to your venue and capture the interest of a large underground collective.
Long term relationship with the music community

SFHouseMusic.com has built creative partnerships with the finest in underground house music, including premier DJ collectives such as Pink Mammoth, Deep House Project, Mixed Elements, Green Gorilla Lounge, NK7 and Space Cowboys. We are also deeply involved in citywide events including the Love Parade, Burning Man, and the How Weird Street Festival. With these partnerships comes a distinctive underground of music lovers and party-goers. We also have a progressive and ever growing web store featuring recording labels such as Lo-Rise Recording, Tarantic Records, GoldenGate Recording and others. We want to connect this loyal and advancing community to your label.