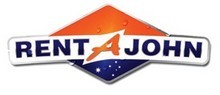 Rent A John
Where

3555 Primrose Ave, Santa Rosa , CA

Call

+1 7075210787

Web

Tags

Hours

Mon-Sun (8am-5pm)

About
About Us

Rent A John is an innovative sanitation company serving the greater San Francisco Bay Area, California. Our ideology is to change people's perception that portable restrooms are all smelly, dirty, and old fashioned. Portable toilet technology hasn't changed since the 1990's when the industry switched from fiberglass & wooden outhouses to plastic. However we've invested in and created many proprietary technologies that not only make our restrooms the cleanest but also to reduce our/our clients cost, we've brought our industry into the 21st century. Our service trucks have the latest in cleaning equipment, we use only the best odor reducing chemicals, and we use much more technology than you'd typically find in our industry.

Contrary to expectation, we're not a large national corporation with a huge R&D department. We're a local family owned business with a couple designers/engineers/inventors at the helm. We're personable, easy to talk to and quick to respond, it's our greatest asset and why our customers love us. Because of this we get loads of feedback from our clients, this has been invaluable to help us fine tune our service. In fact over the last couple of years we've done so much with that feedback that we now almost always get complements.

If you're a client let us know what you think, and if you're thinking about becoming a client, we'll strive to give you the best portable restrooms & services around.