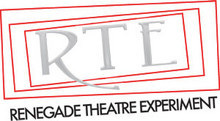 Renegade Theatre Experiment
Where

1346 The Alameda, Suite 7-265, San Jose , CA

Call

+1 408.351.4440

Contact

Web

Tags
About
Renegade Theatre Experiment unites a group of artists with a shared desire to express their identities through a variety of performance techniques. As a collective, Renegade thrives on the initiative of its members in finding and creating bold works of art which speak loudly to the Renegade community and the Bay Area. RTE performs works of intellect and catharsis which stimulate the mind and the heart, the body and the soul. Drama, music, dance, and improvisation provide opportunities to share in the experience of being human: to think, to cry, to rage, to laugh, to love, to wonder.

Historic Hoover Theatre

Renegade Theatre productions take place at the Historic Hoover Theatre. Please see the Historic Hoover Theatre's page for event listings.