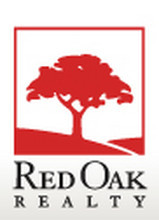 Red Oak Realty
Where

6450 Moraga Ave, Oakland , CA

Call

+1 510.292.2000

Web

Tags

Hours

Mon-Fri (8:30am-5:30pm)
Sat (10am-5pm)
Sun (9am-5pm)

About
We started out in a garage in Berkeley in 1976. Today we help clients buy and sell more homes than anyone else in our market area.

We don't have the most agents. Or the most offices. But we're serious about paying personal attention to every single person that comes to us. And we have the statistics to explain every square foot of every neighborhood in the East Bay.

In the end, we think that matters more than size, any day of the week.

SERIOUSLY LOCAL

We've been in the East Bay for over 30 years. Vanessa lives in Upper Rockridge; Kevin lives in Lafayette; Laurie and Pat have lived in Berkeley and Marina Bay for years.

You won't find us managing our offices over a bridge or in another state. Our owners get personally involved at some point in most of our transactions. Not because they need to but because they want to.

Some companies claim they can deliver more buyers and sell houses faster because they have offices all over the Bay Area. Maybe even the world.

But the truth is no more than 4% of East Bay listings are sold by agents outside the area. Offices don't sell homes. People who know the neighborhood do.

And buyers from all over the world can easily find our listings - they're side by side with everyone else's on all the top websites: Realtor.com, Trulia, Zillow and others.

When it comes time to move beyond a list of properties, we know the schools, the people, the micro-climates - the details that define the differences between Temescal and Thousand Oaks, Redwood Heights and Upper Rockridge. In other words, we understand the things that matter when you're deciding where to live your life.

PERFORMANCE MATTERS

Red Oak properties sell faster than any other top brokerage in the area.

And if you list your property with Red Oak, there's a better chance it will sell. We sell a higher percent of our listings than any other top brokerage in the area.

Why? Because our 75 agents treat real estate as a serious career, not a dalliance. And all of us - from agent to owner, from marketing to transaction - are focused on helping each of our clients, each and every day. It all translates to great performance.

But we don't stop there. We're giving back to the community, through ROOF and art exhibits. We're a certified green company. And we're passionate about new technology - from our digital transaction management tool to our website that we built from the ground up in 2011.