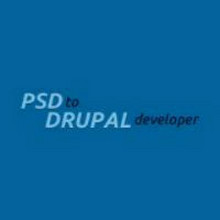 PSDtoDrupalDeveloper
Where

1201 Orange St. #600, County New Castle Wilmington City, Delaware 19899, USA, San Francisco , CA

Call

+1 302.597.9039

Contact

Web

Tags

Hours

Mon-Fri (9:30am-6:30pm)
Sat-Sun (Closed)

About
PSDtoDrupalDeveloper is US based web designing & development company that is widely known for delivering top-notch quality websites to the clients.

Services -

• PSD to Drupal
• Custom Drupal Development
• Responsive Drupal Website
• Drupal Support & Maintenance
• Drupal Migration
• Drupal Theme Development
• Drupal Plugin Development
• Hire Drupal Developer

We have a team of dedicated drupal experts, they have 5+ year in web development industry with great skills. We have delivered 1800+ projects in 80+ countries with 1085+ happy clients.