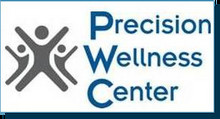 (831) 440-7925
Precision Physical Therapy & Fitness
Where

6500 Soquel Drive Suite 1138, Aptos , CA

Call

(831) 440-7925

Contact

Web

Tags

Hours

Mon (6am-7pm)
Tue (6am-8pm)
Wed (6am-7pm)
Thu (6am-8pm)
Fri (6am-7pm)
Sat (8am-1pm)
Sun (Closed)

About
http://cms.getfelix.com/cms/14bcd90d-a435-48ea-b8e2-b498b83e4289.bmp



The Clinic

Our most important piece of equipment is you.

At Precision Physical Therapy & Fitness, we won't waste your time with unnecessary, non-specific and unsupported treatments - and that shows in our clinic.
Our clinic is void of the large, outdated equipment seen at most health facilities. We focus on moving your body in new ways with simple equipment to free your movement from pain. Our goal is moving you forward with results. Whether you require the open space of our gym to allow freedom of movement or the quiet attention our private rooms afford, our space is designed for your needs.