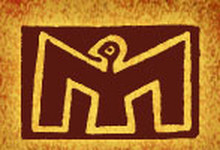 Peña Pachamama
Where

1630 Powell St, San Francisco , CA

Call

+1 415.646.0018

Contact

Web

Tags

Hours

Mon-Tue (n/a)
Wed-Sun (5:30pm-10:30pm)

About
The Peña Pachamama is a magical oasis of great food, from Traditional Bolivian dishes, to Raw-Living Organic food -- as well as great music, dance and performance.

Check out our menu.

We have Latin music, food and culture as our focal point. Peña Pachamama hosts events showcasing all different kinds of Latin music and dance. Everything from Traditional Andean Music, Latin Jazz, Flamenco, Samba, and Argentine Tango are hosted at Peña Pachamama.

The owners, Quentin Navia and Eddy Navia, are both Latin musicians themselves who have toured the country as members of the well known Andean music group known as Sukay. In fact, Eddy Navia, who is a legendary Charango player from Bolivia, was just nominated for a Latin Grammy for his album with Chuchito Valdez entitled "Piano and Charango". Their hard work and dedication has made Peña Pachamama a truly wonderful place that no one forgets after they experience it themselves.

Dinner is served from 5:30pm to 10:30pm Wednesday through Sunday. Music and dancing will usually continue after the dinner hours. The cover price on week-ends is $13.50.