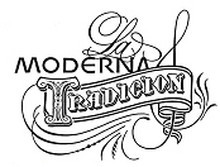 Orqusta la Moderna Tradición
Where

544 Capp St, San Francisco , CA

Call

+1 5105663011

Contact

Web

Tags
About
"Their cadence is so sensual that it's virtually irresistible!"
-Enrique Fernandez, Miami Sun Sentinel

Violins and flutes weave lilting melodies against the backdrop of driving Afro-Cuban rhythms. The orchestra's repertoire ranges from traditional ballads to the latest salsa and timba grooves with surprising twists: you should hear their spin on the old church tune 'Golden Slippers' As one critic put it: "Imagine a blend of Tito Puente and a tango, and you'll begin to get an idea of the power and beauty of this music."

In one set, Orq. La Moderna Tradición will have you cutting the rug with modern Cuban Timba, then take a left turn and transport you to an era of sensual danzones and swinging cha-chas - the music of the Havana social clubs of the 1950s. The only band of its type in the United States, the 12-piece ensemble captures the romance and style of a memorable era in Cuban dance music.

Orquesta La Moderna Tradición has performed at some of the most prestigious festivals and venues in the United States, including Lincoln Centerâs Midsummer Night Swing, San Francisco Jazz Festival, and the Smithsonian Institution - their tours have taken them from Alaska to El Paso and abroad. Their two recordings, 'Danzonemos' and 'Goza Conmigo,' which illustrate the breadth of their talent.