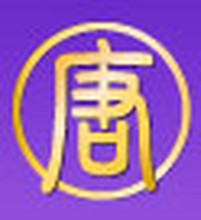 New Tang Dynasty TV-San Francisco - Shen Yun Show
Where

1010 Corporation Way, Palo Alto , CA

Call

+1 888.569.2009

Contact

Web

Tags

Hours

Mon-Sun (9am-6pm)

About
New Tang Dynasty Television (NTDTV) is an independent, nonprofit television broadcaster established in 2002 by many passionate overseas Chinese Americans who care about the free flow of information to China and who wish to help promote traditional Chinese arts and culture. Headquartered in New York City, NTDTV currently has reporters and correspondents in over 70 cities worldwide.

NTDTV is composed of a network of staff and volunteers from diverse backgrounds who are knowledgeable about both Asian and Western societies. The station is committed to bringing viewers programs of the highest quality — programs that not only entertain, but also meaningfully impact people's lives and the world around us.

Beyond its television programming, NTDTV has distinguished itself for its leading role in the promotion of China's traditional arts and culture. Every year the station organizes and sponsors a range of performances, competitions, and outreach programs.

Since 2006 NTDTV - San Francisco has proundly presented Shen Yun (formerly called 'Chinese New Year Spectacular'), invited thousands of bay area audiences to the most extraordinary cultural show.

NTDTV is a publicly supported 501C(3) organization. Its funding comes from individual donations, corporate sponsorships, program service fees, and program sales. For information, please visit www.ntdtv.com.