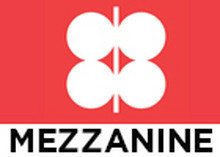 Mezzanine
Where

444 Jessie Street, San Francisco , CA

Call

+1 415.625.8880

Contact

Web

Tags
About
Mezzanine will be the most progressive club on the west coast, a global destination for live music. Mezzanine has a solid, excellent reputation with its entertainers as well as its patrons; Mezzanine was voted Best Live Music Night 2006 by the SF Weekly, Best New Club 2004 by the SF Weekly and Best Dance Club 2004 by the SF Weekly Readers' Poll.

Mezzanine has hosted DJs and live performances from some of the best talent in music today: Ladytron, The Moving Units, Mos Def, The National, Goapele, Clap Your Hands Say Yeah!, Every Move A Picture, FatBoy Slim, She Wants Revenge, Tiesto, Sasha, Digweed, Victor Calderone, Chemical Brothers, Thievery Corporation, Derrick Carter, 2ManyDJs, Miss Kittin, DJ Krush, Ritchie Hawtin, Scissors For Lefty, BirdMonster, The Coup, Rouge Wave, The Peels, T-Ramshier, Tosca, The Lovemakers, Buzzocks, Stellastarr,Dizzee Rascal, M83, Peter Rauhofer, Boom Bip, Junkie XL, and many more.

Mezzanine has been transformed into the Bay Area's primary destination for live music. Our plan is to give both the artist and concert patron a new home in San Francisco by providing the best amenities, hospitality and performance quality. Recently, Mezzanine underwent a cosmetic and structural build-out that included the addition of dressing rooms (with showers), a plush Artist reception area (GREEN ROOM), permanent hardwood stage, private and elegant sound proof VIP area, and the installation of top-line sound and lighting equipment.

Specs:
- 24' - 20' hardwood stage for bands, fashion shows,DJs, and dancing
- 2, 48 channel MIDAS Consoles including Legend 3000 front of house consol
- EAW Line Array System
- Function 1 DJ Sound System

Mezzanine is a 12,000-sq/ft multi-use venue with 3 plush mezzanine lounges overlooking the main dance floor. Mezzanine boasts state-of-the-art lighting and sound technologies. With a 1,000-person capacity, the club caters to performances of all types; from hot shows for up-and-coming talent to intimate engagements with the world's biggest artists. The layout allows the freedom to increase/decrease the capacity of the room.

Other amenities include:
- 5 full-service bars
- Indoor/outdoor smoking lounge
- 2,000 sq/ft cushioned dance floor to reduce leg-fatigue
- Box office facilities
- Easy street-level load-in

*Mezzanine is available for private events*
-Perfect for product launches, cocktail receptions, fashion shows, film screenings and more.