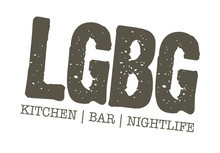 Los Gatos Bar and Grill
Where

15 1/2 N. Santa Cruz Ave., Los Gatos , CA

Call

+1 408.402.5870

Contact

Web

Tags

Hours

Mon-Wed (n/a)
Thu-Sat (6pm-2am)
Sun (n/a)

About
www.LosGatosBarandGrill.com
Check Out LGBG on Facebook.com

Eat – Drink – Dance - Play
When the dinner rush winds down on the weekends at Los Gatos Bar & Grill (LGBG), some of the most famous local, and international DJ's fill this impeccably remodeled space with some of the deepest grooves that are truly music to the ears. These soulful beats summon you to order an after dinner cocktail or to experience LGBG's VIP Table Bottle Services. LGBG is the only place in Downtown Los Gatos where you can make an entire evening of fantastic food, amazing specialty cocktails, impeccable VIP customer service, and some of the hottest DJ's from around the world. LGBG's warm, stylish, urban environment is in high demand in Silicon Valley, as well as the entire Bay Area. With their combination of early and late night dining, eclectic specialty libations, plush comfortable lounges, outdoor back deck patio, and soulful urban grooves in the air, Los Gatos Bar & Grill is your one stop shop to eat, drink, dance and play!

Los Gatos Bar & Grill is offering the ultimate evening of VIP treatment. Enjoy a night in one of the plush VIP areas with up to 5 friends, a free bottle and full club access. Winners are chosen every other week. VIP sections and private table service is available for groups and those celebrating birthdays, bachelor and bachelorette parties, or for any event you deem special. Perfectly located upstairs in the historic La Canada building, LGBG is a short walk from anywhere in Downtown Los Gatos, and also has easily accessible parking directly behind it, with one of the largest parking lots in the parking deprived downtown area.

Late Night Food
With its posh VIP lounges and sophisticated styling, Los Gatos Bar & Grill has one of the sexiest eating, drinking and playing spaces in Downtown Los Gatos. It is the only place in Los Gatos where you can mingle with friends, and dance to live DJ's, with the option of late night dining. LGBG's kitchen is open to 2AM on the weekends, and always open until closing time during the week.

www.LosGatosBarandGrill.com
Check Out LGBG on Facebook.com

LATE NIGHT MENU
SPECIALTY DRINK MENU

Restaurant – Sports Lounge - Nightclub
In a short time Los Gatos Bar & Grill (LGBG) has become the spot to begin or end a night out in Downtown Los Gatos. Whether it's the early or late night menus which consist of unique and familiar dishes with some of the freshest high quality foods, the comfortable state of the art HD sports viewing environment, the VIP Table Bottle Service packages, or the ability to dance the night away to some of the most amazing music from local and international DJ's, LGBG has something for everyone. It's intimate, elegant feel suits most everyone looking for an upscale posh experience.

LGBG's Regular Menu is served daily until 10PM, and their Late Nite Menu is served daily from 10PM -2AM.

If working, living or ready for a night out on the town in Downtown San Jose, don't forget to visit their sister venues: San Jose Bar & Grill, Tres Gringos Baja Cantina, and The Brit, for eclectic cuisines and just as stylish settings!

Twitter
Grab your girls and make plans to be in Los Gatos this weekend! Thank you for the pic and tag @ken_yadigit Make... https://t.co/7VyBPh4uRr
Come see Jackie this weekend! You may not get another chance to see this tequila drinking country lovin blonde... https://t.co/ZYal308vZp
LOW COUNTRY KINGDOM will be one of the opening acts tonight! Seriously these guys are amazing! Got the CD last... https://t.co/FhAdkRdC9o