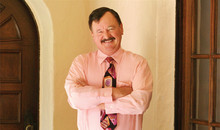 Law Offices of David A Boone
Where

1611 The Alameda, San Jose , CA

Call

+1 408.291.6000

Web

Tags

Hours

Mon-Fri (9am-5pm)
Sat-Sun (n/a)

About
We are dedicated to helping our clients resolve their debt and get a fresh start!

Most Experienced Least Expensive Attorneys.

Typical Consumer Chapter 7 for below median income debtors is only $450.00!!! Chapter 13 cases are $0.00 upfront on fees - all fees payable through the plan. We get nothing until the Judge approves your plan.

Stop worrying! Call now for a FREE Consultation 408-291-6000 / 831-264-4800. San Jose and Monterey Offices.

Boone San Jose Bankruptcy attorney firm emphasizes real estate, foreclosure and loan modification, tax, consumer and small business bankruptcies in Chapter 7, Chapter 11, Chapter 12 and Chapter 13 cases. Last year his San Jose Bankruptcy law firm had two successful Chapter 12 Family Farmer cases. If you live in San Jose and file Chapter 13, David Boone is the go to guy to get your second mortgage stripped off your house if your house is worth less than your first mortgage balance.

San Jose Bankruptcy Attorney David Boone did the original lien strip case, In re Lam, in the 9th Circuit Court of Appeals and has done well 750 lien strips in the last few years. Boone particularly likes Chapter 13 as a solution to the financial crisis because as he says "It takes care of everything".

You also are guaranteed to keep everything you own, and it is completely voluntary, nobody can keep you in a Chapter 13 – you want it dismissed, it has to be dismissed. San Jose Bankruptcy Attorney Boone says he enjoys the helping real people aspect of his bankruptcy practice.Boone's San Jose bankruptcy law firm is one of the few consumer bankruptcy firms that has a significant amount of support people. The support people, including three associate attorneys in the firm, help to achieve what his clients feel is excellent and very responsive customer service.

Clients relate that things get done quickly and efficiently, and that the debt relief was almost too good to be true. Boone adds that having a well staffed firm gives him the ability to kick sand back at the creditor firms that occasionally like to try to bully or overwhelm debtors and their attorneys.Boone brags that about half of his new clients each month are from prior clients who bring in their friends and relatives because they appreciate what a difference getting a fresh start made in their life.

Boone does all the initial consultations himself because he says you have to get it right the first time and the client needs to have an understanding of what happened and have realistic expectations of what is going to happen.Some people feel that life, loan modifications, and bankruptcy are not fair.

They are absolutely right, he says! You get a better loan modification the worse off and the more upside down you are! Want 2% interest on a 40 modified loan? Just owe $650,000 on a $350,000 house! Have substantial equity and the lender will not modify and will want to foreclose because the net present value of foreclosing is better. If you have equity in your house and some paid off cars, you may have to pay your creditors 5 cents or 10 cents on the dollar.The new bankruptcy law in 2005 makes everything more cumbersome with new requirements.

All of these new requirements create a maze that must be navigated to get relief. San Jose Bankruptcy Attorney Boone provides guidance to his clients through this process. The new law also punishes repeat filers. Judge has to extend the stay beyond 30 days in the second case, no stay in a 3rd case. So it is important to get it right the first time.While no one looks forward to having to file bankruptcy, it is nice to know that San Jose Bankruptcy Attorney David A. Boone is there to help you if you have to file. So if you find yourself overwhelmed by debts, you really should go see San Jose Bankruptcy Attorney David Boone and discuss the bankruptcy alternatives.Get an accurate professional review and opinion about your options from San Jose Bankruptcy Attorney David A. Boone before you blindly start throwing money at desperate solutions.

The firm is the oldest and largest bankruptcy attorney firm serving San Jose, Cupertino, Sunnyvale, Santa Clara, Mountain View, Los Gatos, Campbell, Milpitas, Morgan Hill, Gilroy, San Martin, Palo Alto, Los Altos, Saratoga, Santa Cruz, Watsonville, Aptos, and the unincorporated areas all over Santa Clara County, Santa Cruz County, Monterey County, and San Benito County. Fremont, Hayward, Newark, Alameda, Oakland, Alameda County and Contra Costa County. San Mateo, San Bruno, San Mateo County and San Francisco County.