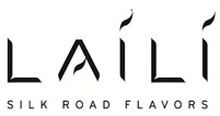 Laili Restaurant
Where

101 Cooper St, Suite B, Santa Cruz , CA

Call

+1 831.423.4545

Contact

Web

Tags
About
At Laili, our cuisine is a delicate balance between age-old Silk Road flavors and contemporary culinary excellence. We offer the rich flavors of the Mediterranean, infused with a unique Afghan twist.

We strive to provide fresh, nourishing and delectable dishes, complemented with an array of authentic herbs, spices and exceptional ingredients.

Whether for lunch or dinner, you'll enjoy a tasteful atmosphere rich in ambiance, where the past meets the present, deep-rooted traditions meet modern customs, and passion is realized.

Twitter
Laili is open tomorrow, nervous and excited!
Laili, A new restaurant in downtown Santa Cruz presenting Silk Road inspired flavors with sustainable and organic ingredients.