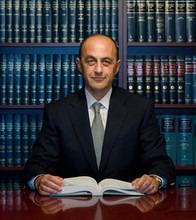 Kayton Law Firm - San Francisco Bankruptcy Lawyer
Where

140 Geary St. 7th Floor, San Francisco , CA

Call

+1 415.951.1980

Contact

Web

Tags

Hours

Mon-Sun (9am-5pm)

About
San Francisco Bankruptcy Lawyer Igor S. Kayton provides Chapter 7 and Capter 13 bankruptcy help to individuals and small business in San Francisco, San Mateo, Oakland, and Alameda county.

We are committed to quick, efficient, and responsive client service. We can help you decide - Is bankruptcy right for me? Then, we guide you through the complicated bankruptcy process, including how to file bankruptcy, protecting your property, and dealing with the bankruptcy trustee.

Bankruptcy often involves elements of busines , taxation, and real estate law; in addition to his bankruptcy knowledge Attorney Kayton brings decades of entrepreneurial and general business experience to bear on your legal matters.

In addition to being your San Francisco Bankruptcy Lawyer, We serve the entire Bay Area, taking clients for Oakland bankruptcy, Alameda, and San Mateo counties.