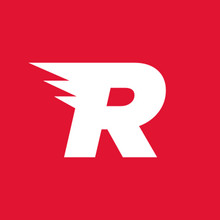 July Rapid
Where

533 Airport Blvd, Suite 395,, San Francisco , CA

Call

+1 6506852460

Contact

Web

Tags

Hours

Mon-Fri (9am-6pm)
Sat-Sun (n/a)

About


July Rapid is a boutique app studio of July Systems that operates at the intersection of disruptive technologies, innovative design, and creative thinking. At lightning speed. For 15 years, we have pushed the envelope within the mobile experience industry with our bleeding UX, rapid development and cloud infrastructure management that helps you scale from 50 users to 50 million users.

A simple Google search can point you to several mobile studios.

Why work with July then? Click here to know how July can make a difference as your mobile partner.

Company Credentials
Funded by Intel Capital, Updata Partners, West bridge (Sequoia) and Footprint Ventures
Gartner selected vendor for Mobile App Development, Hype Cycle 2015,
ESPN, NFL, NBA, PGA, CBS, NBCU, CNN, ToysRUs, Cisco as customers.

As far as credentials go for a mobile studio, it's tough to beat July

Experience - With July, you take no risk. We have been in business for 15 years and have arguably built the best client portfolio in mobile app development space.

Product DNA - In a nutshell, you are hiring a product company to build your product, not a services body shop.

Award winning Team - We have a hand picked a team of rockstars who have put over 40 apps in the Top 10 list of global app stores.

RAPID Delivery - The delivery model is agile and sprint based. We use proprietary frameworks built in-house, wherever needed to speed up the app development process.

When you work with July, you are entrusting an award winning Product Company to build your mobile product. Talk to us today

Founded:
2001

Employees:
50 - 249

Avg. hourly rate:
$50 - $99

Address:
845, Market Street
#450A San Francisco
CA 94103
United States
650.685.2460

India:
July Rapid
4th Floor, Maruthi Chambers, Hosur Road
Bangalore, KA 560068
India
91.80.41105859

Key clients:
CNN, Disney, Fox, ABC News, Conde Nast, ESPN, NFL, NBC, LPGA, NASCAR, PGA Tour, ToysRUS, Teleflora,

Pacsun, Cisco, Intel, Microsoft, Yahoo & Motorola, Unilever, Heinz, General Mills.

Certifications:
ISO/IEC 27001:2005

Payment Card Industry Data Security Standard Version2.0 (PCI-DSS2.0)

Accolades:
AlwaysOn 2012 & 2013
Digiday Finalist 2013
Mobile Entertainment Finalist 2012
Golden Bridge Awards Best 2012

Detailed description:
We Offer the Following Services:

IDEATE:
Meet - Combine the power of ideation & design driven front-end native apps with scalable & reusable platform driven backend to launch a MVP (Minimum Viable Product).

Scope - You have clearly defined your business objectives and the solution needed. Work with our Solutions Architect to translate your solution into a technology specification document.

Audit - Planning to move from your current development team (in house or outsourced)? We will audit the source-code to create a 360 degree report card and help the transition seamlessly.

BUILD




Product Development - Design, Engineer & Deploy your mobile, mobile-web or cloud application under a dedicated Product Director who will manage your entire product lifecycle under the RAPID framework.

Design - Work with some of the best design resources to create wireframes, visual design mockups for your mobile, mobile-web, responsive web requirements.

Development - Work with our best engineering resources to build your application. We cover all the technologies from iOS, Android, Windows, BB, HTML5, ROR, PHP, .NET.

Quality Assurance - Hire our rockstar QA team for manual / automation based testing services across all stages of application design, development & deployment.

LAUNCH




App Store Optimization - Having reached more than 140 million users in 150 countries and delivered billions of transactions annually to the world's best known brands, we're fully equipped and experienced on app submission process and app store optimization techniques to make your app discoverable.

Social Media Marketing - Social media marketers at July leverage social media platforms such as Facebook, Twitter & Instagram to create a buzz around your app and increase your app's visibility.




App Advertising - App marketers at July Systems are specialized in managing app advertising campaigns to reduce the advertising costs, maximize app installs and improve the ROI.

MANAGE




Cloud Hosting (Service/Platform) - July provides Cloud Hosting services combined with Uptime commitment driven through SLA.

Scaling & Event Handling with SLA - Scaling up or down your mobile service as part of faster adoption or specific events such as World-Cup, Global events etc combined with an uptime commitment driven through SLA.

Rapid Iteration (Addition/Removal of features) - Using July's proprietary framework called APPX, we make the process of rapid iterations after application launch faster & simpler.




Cloud Infra Services - Deployment, Cost Optimization, Monitoring, Health Dashboard for customers.



JulyRapid Services:



Mobile App Development



iPhone App Development



iPad App Development



Android App Development



Mobile App Design



Enterprise App Development



SUPPORT
24*7 Support service - Comes with ticketing, issue categorization, escalation, follow-up & notification.




Event or Application Monitoring - Specific Event based support or application monitoring support.

Twitter
No machine in the world can replace the human touch. #DigitizingHotel #EmergingTechnology #HotelIndustry https://t.co/PLbEDwf0Dg
Augmented Reality App Development is a tech trend for 2017. Do you know how much it costs to build one? #ARApp https://t.co/ZBvgKro0L7
Augmented Reality App development is a top tech trend for 2017. Here is a list of the best SDKs, choose wisely. https://t.co/OKklkQGXbB