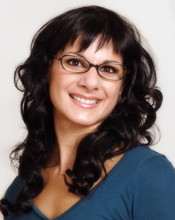 Jessica Hadari
Where

3115 Yosemite Ave., El Cerrito , CA

Call

+1 510.520.2161

Web

Tags
About
Mothers Support Groups: Tools & Sustenance for Passionate Mothering

There's an easy way to deepen your connections with your
children. You can start getting back on center and
becoming a more deeply fulfilled parent, no matter what is happening in your
life right now.

It's very easy to let weeks,
months and even years go by while you're busy checking off your daily to-do
lists. At some point you start to ask yourself,

"What do I yearn for? What do I
want from here forth for my life as a woman and as a mother?


Just like a tree cannot live
without some source of nutrients, a woman's life doesn't run well without emotion, consistent expression and
connection.

Have you been experiencing the
kind of life that has you feel totally satisfied emotionally and
spiritually?

Isn't there a way to take time to
deepen who you are as a woman and the connection you really want with your
child, while living life fully?



I'm honored to share these life changing tools with you!

If you'd like to learn how use your feelings in order to bring a child closer, so it will look and feel like a glorious, charismatic reclaiming of yourself and your personal power, take at what you will learn in the Mother's Support & Empowerment Group.


During this yearlong group you will learn better how to

* Consistently feel your depth as a woman and be witnessed by other women. - Use this year long circle to experience a profound reclaiming of your radiance and your life path.


* How to speak, how to express yourself, how to stand, how to position your body so that a child or partner is left utterly attentive and open and you're being completely and genuinely You.


* Wake up those vibrant, youthful parts of yourself - Getting back in touch with the many facets of your soul will allow you to enjoy parenthood no matter what it's throwing your way.


* Learn methods and techniques that could help any relationship become more connected and less tense. Cultivate a way of being that's incredibly powerful without you giving too much.


* Get what you want out of your relationships - more honesty, more depth, more fun, more sharing. With the tools you'll learn in this group you'll inspire your children to start wanting to lean in listen to you; to connect with you in a way that has you feel nourished as well.


* Find your juice. Find your feeling, whatever it is. It's this sharing and deepening of your feeling state that provides the juice in your life and relationships. This is why it's important to really dig deep into the whole spectrum of feelings you have as a woman, and then be able to express them fully.


* Understand why it's so easy for us to get upset by certain "buttons" a child pushes, by the things she says or does, and what to do in order to feel calm when this happens. This has the extra benefit of making your child feel safe around you, too.


* Find how to re-connect to your authentic self so you never again have to feel like you've lost yourself inside life and "things to do" - cultivating a way of being with a that's incredibly powerful and also sustainable.


* Learn how to effortlessly shift the focus of your attention so that you can actually relax and be more authentic as a woman - do less and get much, much more back.


You'll be amazed at how different your life as a mom can feel. This group is a must-do if you're feeling stuck with the same old thoughts about your relationship with your child, because you'll learn how to tap into what you're feeling, and use those feelings to create an incredible bond between you and your child and your loved ones.